Here begins the text.
1st PMDA Medical Devices Training Seminar(DAY 4)
Topic 1: Today's Lectures
The lectures on Day 4 focused on considerations for medical devices review, and in the morning session, biological safety and biodegradable material were primary subjects. In the afternoon, electrical safety and biological medical devices were discussed, and just like previous days, there were variety of questions from the participants based on their own hands-on experiences.




Topic 2: Case study (1)
Later in the afternoon, the respective examples of an endovascular medical device and a left ventricular assist device were reviewed as the case studies. The participants were divided into three groups and, although the time was limited, each group presented well-deliberated opinions.







Comments from participants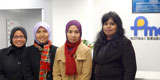 It was an interesting and fruitful seminar. We have been fed with a lot of information that will benefit us. We would like to thank to PMDA for giving us the opportunity to share the knowledge with them and other regulators. All the best to PMDA.
Colleagues from Malaysia, Ms. Idamazura Idris, Ms. Suhaida Rasul, Ms. Norhafizer Mohd Salleh, Ms. Mariammah Krishnasamy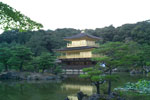 KINKAKUJI, Kyoto