Here begins the text.
4th PMDA Training Seminar(DAY 5)
Topic One: The final day of the 4th PMDA Training Seminar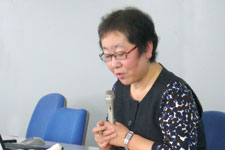 On Day 5, an overview of relief services was lectured. There were many questions regarding the relief system which is unique to Japan during the lecture.
Topic Two: Wrap up of the Training Seminar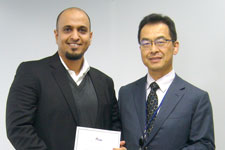 After the seminar, the certificate to each participant for successful completion of the 4th training seminar was given by Dr. Takao Yamori, Director of Center for Product Evaluation.
At the end of the seminar, Dr. Yamori delivered the closing remarks with his hope that this seminar will create an opportunity for enhancing the relationship between PMDA and regulatory authorities participants belong to.
PMDA intends to hold the training seminar on a continuous basis. We look forward your participation in our next seminar.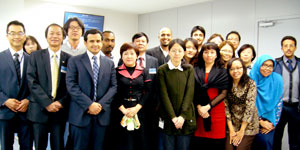 Comments from participants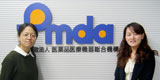 This is a very fruitful seminar for us that PMDA provides various guidelines for quality control and bioequivalence study. We think it is very useful for our regulatory authority to use them as references to modify our regulations. We are also impressed by the latest technology shown in the trip of pharmaceutical factory. We are grateful for the opportunity to share the experience and the information with PMDA and other regulatory agencies.
Ms. Ya-Wen Chang and Ms. Kai-Ling Chang, Center for Drug Evaluation (CDE) Taiwan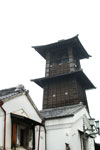 Toki no kane (Bell of time), Saitama