Here begins the text.
The 6th PMDA Training Seminar
The Pharmaceuticals and Medical Devices Agency (PMDA) recently completed its 6th Training Seminar for international regulatory authorities held on October 19-23, 2015.
The 6th Seminar was designed for officials who are engaged in post-marketing safety measures.
Total of 13 regulators from 7 countries (Indonesia, Iran, Korea, Myanmar, Philippines, Thailand, US) have joined the seminar.
The Seminar covered a wide variety of areas, with more in-depth and detailed coverage on post-marketing safety measures and case studies, and relief system, which is a unique system in Japan.

The seminar was opened by welcome speeches by Chief Executive Dr. Tatsuya Kondo, and Associate Executive Director for International Programs, Dr. Toshiyoshi Tominaga, followed by lectures and group works from the staff members at PMDA.
The first 1.5 days of the seminar covered a wide variety of areas such as overall PMDA structure, relevant laws, product review procedures, clinical trials and consultations, GCP, GMP, Japanese Pharmacopoeia, drug master file system. It then led to more in-depth and detailed coverage on post-marketing safety measures and case studies, and relief services for persons suffering from adverse health effects, which is a unique system in Japan (see agenda for details).
Over 20 staff members from PMDA served as instructors, providing lectures and leading the group works.
At the closing ceremony, a certificate of completion was given to each participant by Dr. Kondo.
Photos from the seminar
<Lectures by PMDA staff members> Participants enthusiastically asked many questions.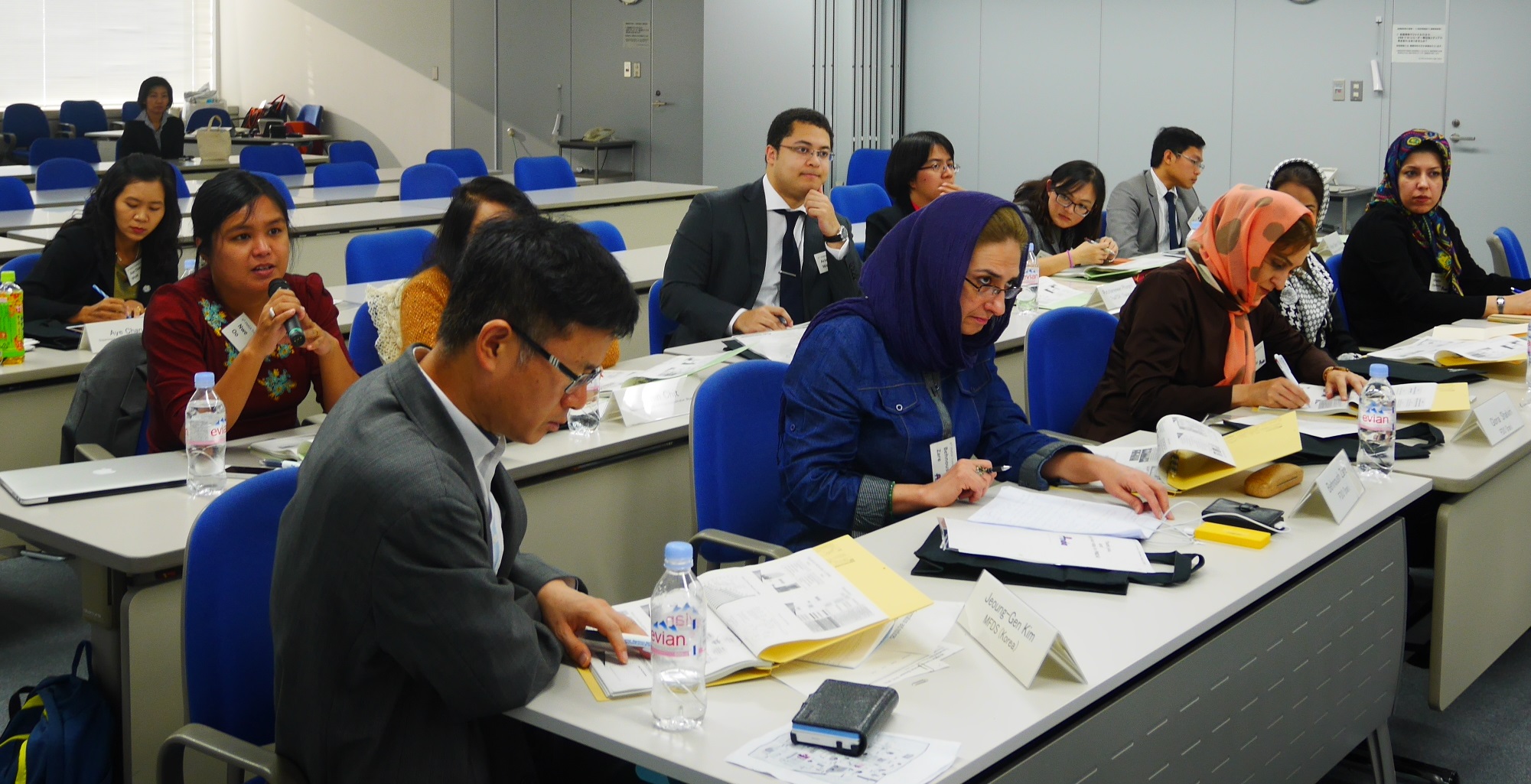 <Group work session> Group work sessions are one of the key sessions of the PMDA Training Seminar. The case studies were held on pharmacovigilance and relief services, where participants had chances to review specific cases and provide their thoughts on key points such as the causality between the health damage and the product, appropriateness of the use of the product, the safety measures taken, and applicability for the relief benefits.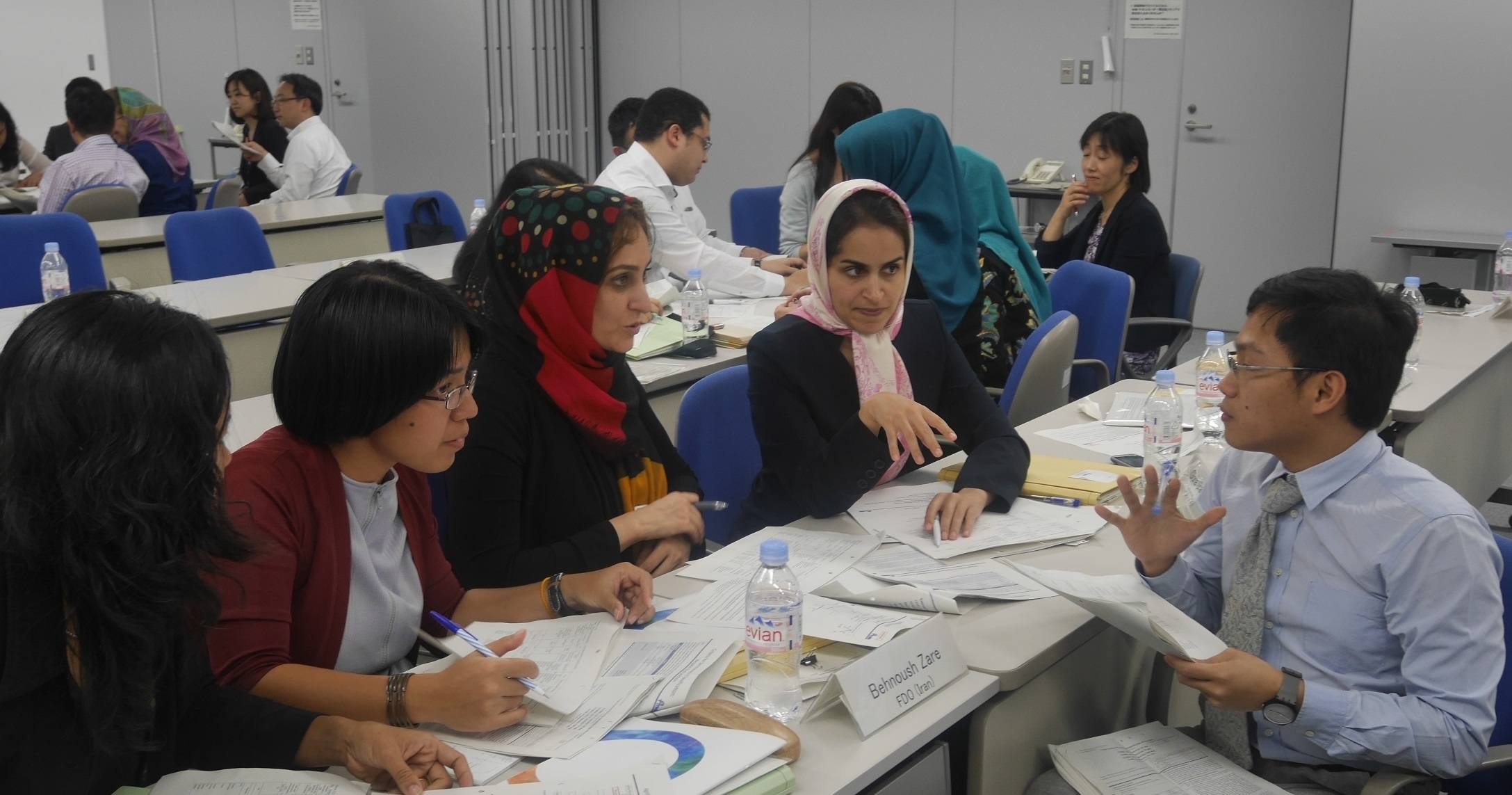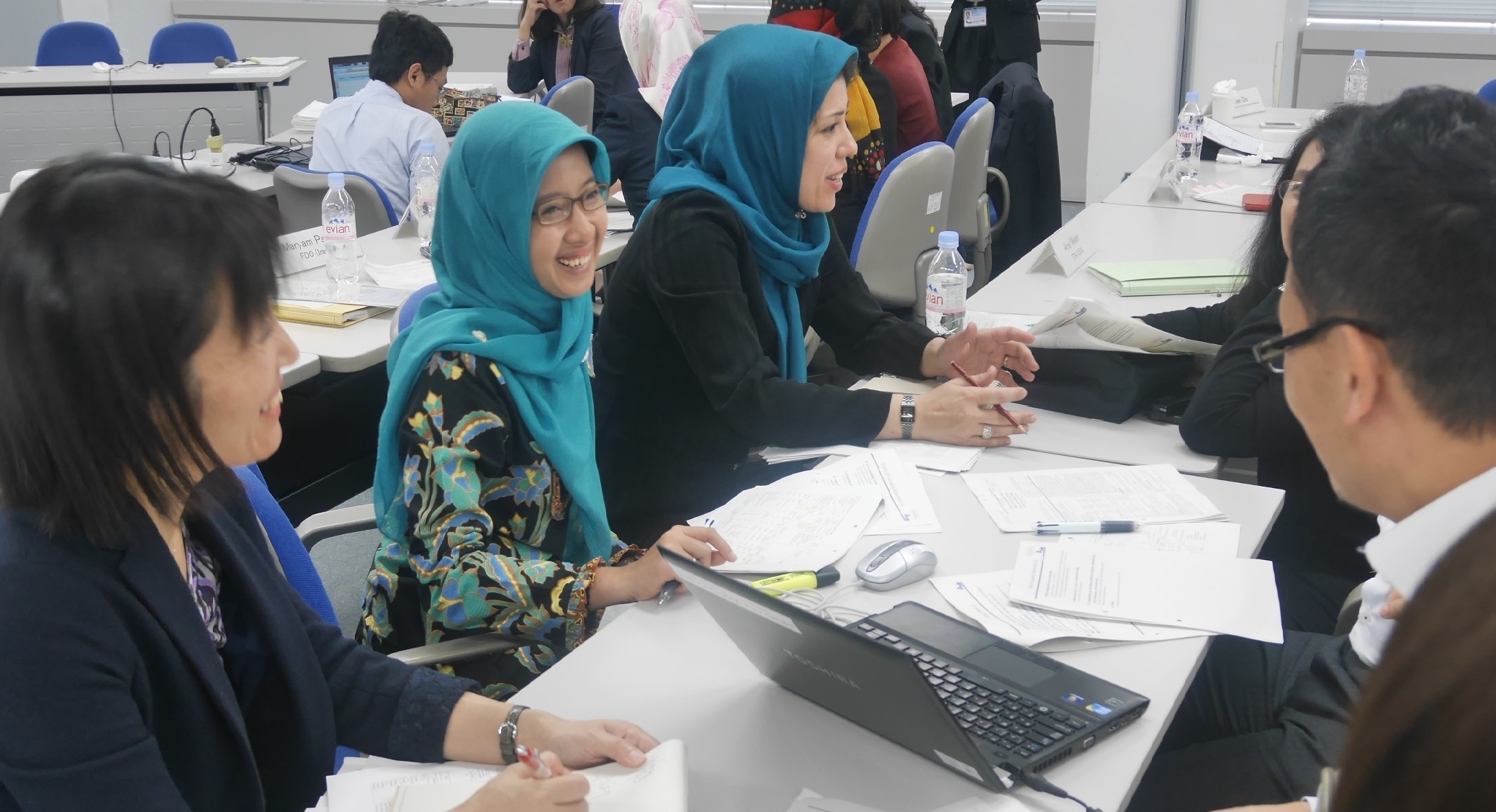 Comments from participants:
"Group working session is very interesting. All participants have a chance to discuss and share their knowledge and experience. PMDA staff are ready to discuss and give us more details."
"It was one of the best parts of this seminar. I really enjoyed of group work and discussing the cases with other people and also I learned practically how Japanese PMDA staffs assess the ADR report."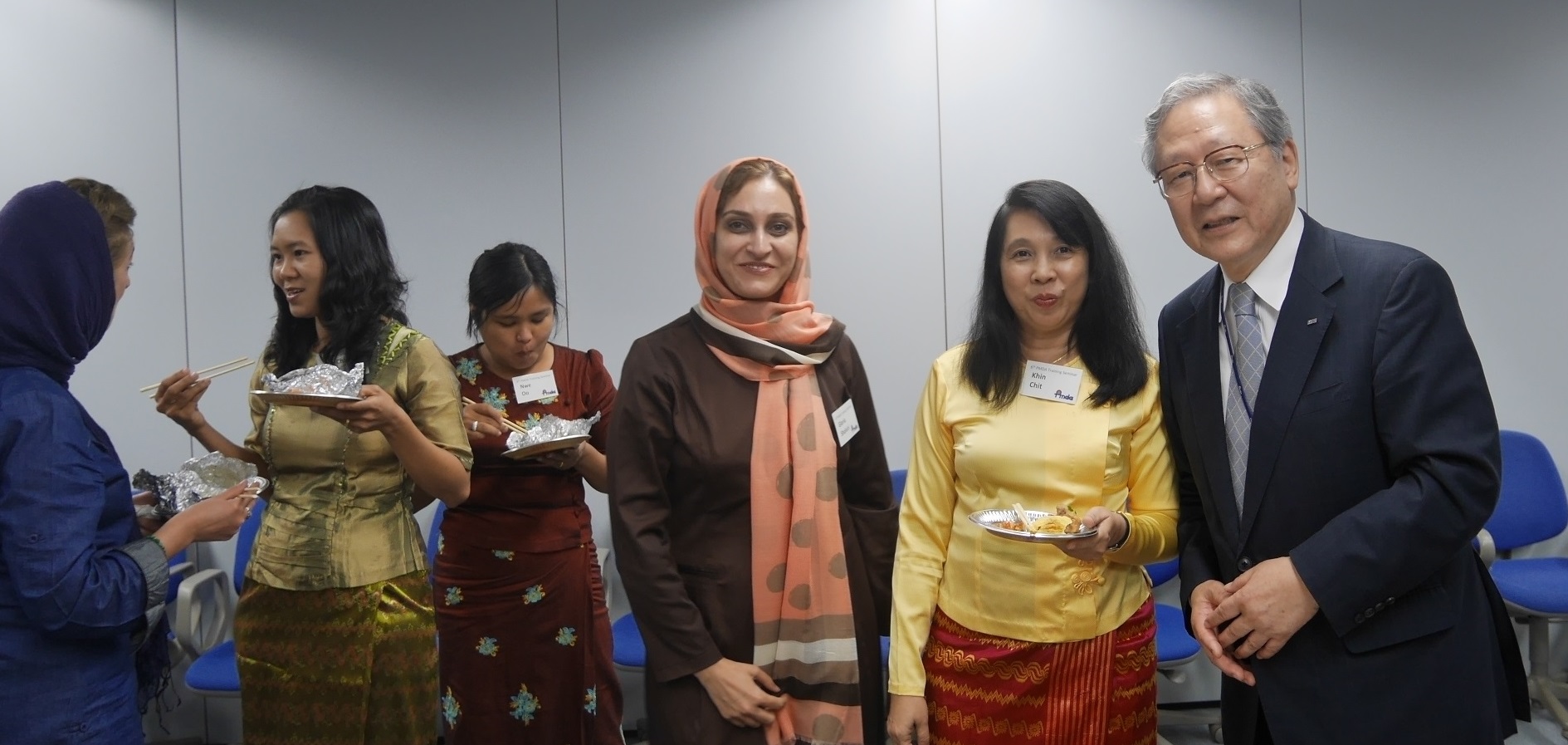 <Mini-get together>
Participants had a chance to expand their networks with other participants and PMDA staff members in a friendly atmosphere.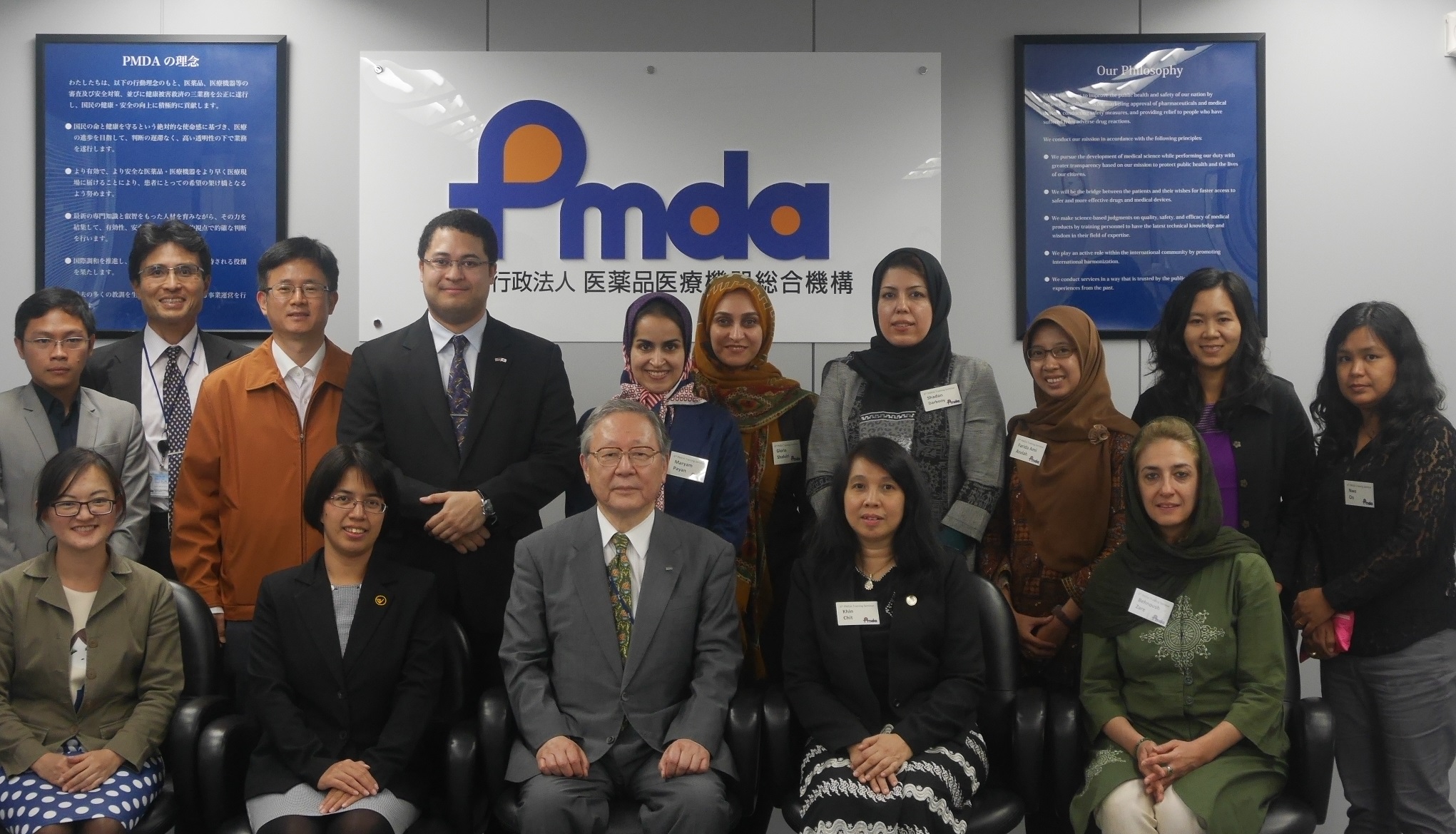 <Group photo at the closing ceremony>
Each participants received a certificate of completion by Dr. Kondo
Overall comments from the participants
"The seminar was very organized, and much more detailed than I expected! Very good learning experience, I feel much, much more knowledgeable about pharmaceutical regulations in Japan, and PMDA's various activities."

"The contents of each session are so informative and useful for us to gain more knowledge from all experienced instructors. Some activities associated with PMDA safety triangle are very interesting, particular regulatory review of drugs, post-marketing safety measures and relief services for adverse health effects."

"Very useful seminar and it is a valuable opportunity to exchange information about post market safety/control with NRA (National Regulatory Agency) from another countries, especially Japan. Materials on this seminar (about post market safety) is very nice and interesting. Hopefully, the information from this seminar can be one of the references for improvement of our post market control system."

"I would like to thank the PMDA for very well organized training seminar. All the subjects presented here were very relevant and helpful for me."


PMDA Training Seminar is held periodically, with a different theme for each seminar.
Next PMDA Training Seminar will be the 3rd PMDA Medical Devices Training Seminar currently scheduled for February 2016.
For any questions regarding PMDA Training Seminar, please contact us by clicking on the "Contact us" logo on top of the website.