Here begins the text.
The 3rd PMDA Medical Devices Training Seminar
Pharmaceuticals and Medical Devices Agency (PMDA) recently completed its 3rd Medical Devices Training Seminar for international regulatory authorities held on February 15-19, 2016. The PMDA Medical Devices Training Seminar is designed for regulators who are engaged in reviewing medical devices and in vitro diagnostics. The Seminar has been held annually since 2014.
Total of 31 regulators from 11 authorities (Bahrain, Ghana, Hong Kong, India, Indonesia, Iran, Malaysia, Myanmar, Saudi Arabia, Singapore, Taiwan) joined the seminar.

The seminar opened with welcome speeches by Chief Executive Dr. Tatsuya Kondo, and Associate Executive Director for International Programs, Dr. Toshiyoshi Tominaga, followed by the lectures, study visit and group works.
The seminar covered a wide range of areas including overview of PMDA, medical device regulations, review and approval procedures, GCP/GLP inspections, clinical trials, quality management system, post-marketing safety measures, and utilization of international standards. Lectures by outside experts included a presentation from certification body, as well as a panel discussion on the collaboration among academia, industry and regulators. The Seminar then provided more in-depth and detailed coverage on the issue using case studies (see agenda for details). The participants also had opportunities to expand their view through a visit to a medical device training facility, and with presentations by each participants on their own country regulations, as well as lectures on international activities.
Over 20 staff members from PMDA provided lectures and aided the group works.
At the closing ceremony, a certificate of completion was given to each participant by Dr. Kondo..
Photos from the seminar
<Lectures by PMDA staff members> Participants enthusiastically asked many questions, often exceeding the planned schedule.




<Group work session> Group work sessions are one of the key sessions of the PMDA Training Seminar. The case studies
provided the opportunity to discuss with other regulators the important points to keep in mind during product review.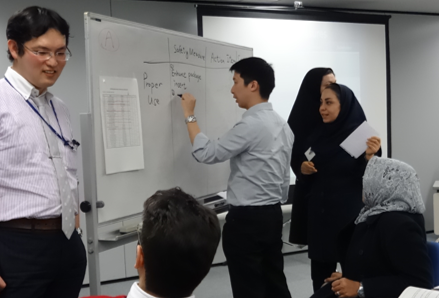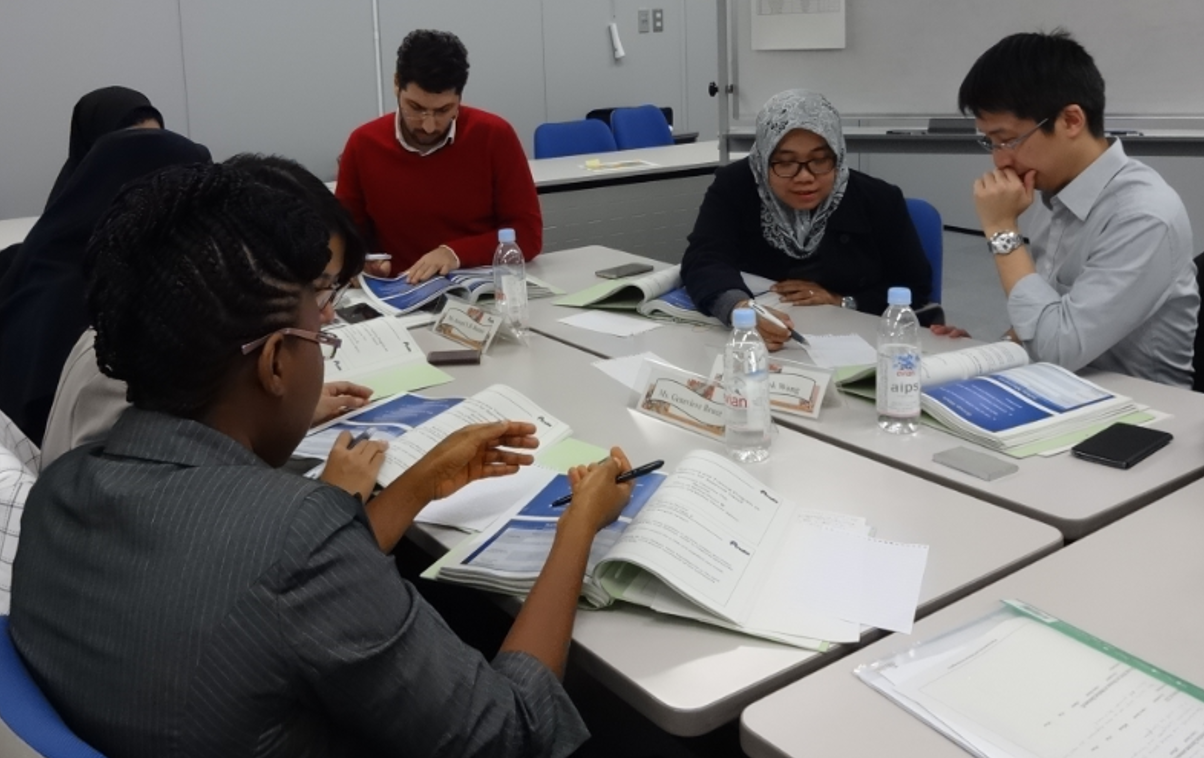 Comments from participants:
"These exercises have given lot of clarifications about the procedures/decisions taken by the authority while giving approval/permission for product to market in the country."

<Group photo at the closing ceremony>
Each participants received a certificate of completion from Dr. Kondo


Overall comments from the participants
"This Training Seminar has been very well organized and excellently coordinated. The combination of lectures and group work together with the field visit is a unique method that has enriched the knowledge and expertise of the course participants. The information given has been adequate, timely and relevant to the work of participants."

"Very good to understand Japanese regulatory system. Can be used to understand current practices. Sharing of experience and group discussions are also good. Please continue this effort."

"First of all, I wish to express my appreciation for holding this seminar and invitation to the seminar. It was so educational, but I suggest for the future, talking more about details such as standards and making more working groups and discussing on challengeable situations."

"This type of program is very good initiatives of PMDA to give exposures to regulators of other countries by sharing their knowledge/experience in medical device regulation and regulatory practices involved during the review of marketing approval of devices by PMDA reviewers to ensure the safety, quality and performance of medical devices. This program will be continued in future also to give exposure to other regulator so that the patient safety can be ensured by way of strict and harmonized regulation throughout the world."

PMDA Training Seminar is held periodically, with a different theme for each seminar.
For any questions regarding PMDA Training Seminar, please contact us by clicking on the "Contact us" logo on top of the website.