Here begins the text.
Introduction
The Pharmaceuticals and Medical Devices Agency (PMDA) is pleased to announce the holding of the "PMDA-ATC Pharmacovigilance Seminar 2017" for officials from overseas regulatory authorities who are engaged in the pharmacovigilance area.
The Seminar will be offered by the Asia Training Center for Pharmaceuticals and Medical Devices Regulatory Affairs (PMDA-ATC) at PMDA Office in Tokyo, from February 6-9, 2017.
The Seminar is held as APEC-LSIF-RHSC's APEC Center of Excellence Pilot Workshop; however, the Seminar is open to non-APEC economies as well.*
The Seminar will be led not only by PMDA staff members from pharmacovigilance area but also by representatives from academia and industry, allowing participants to think and discuss from multiple perspectives.

The Seminar will cover wide range of topics, such as regulations, risk management, global safety data collection, labeling, etc. Small group discussions among participants are planned as well.
The aims of the Seminar are to provide chances for the participants to refer back to their work and to find any additional opportunity for enhancement of the participant's regulatory system.
The seminar is not open to the industry or non-regulatory authorities.

Participation from many regulatory authorities is welcomed.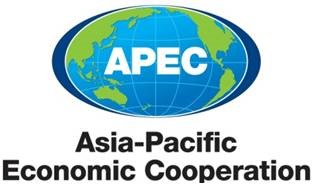 *APEC-LSIF-RHSC: Asia-Pacific Economic Cooperation (APEC) Life Sciences Innovation Forum (LSIF) Regulatory Harmonization Steering Committee (RHSC)
Key Seminar Objectives
By participating in this workshop, the participants should be able to:
Describe regulatory changes to ensure compliance with new pharmacovigilance, risk management, and adverse event reporting initiatives from organizations such as EMA, FDA, PMDA, WHO.
Describe the value of harmonized regulatory strategy that will ensure safety compliance in pharmacovigilance such as ICH, CIOMS.
Utilize the risk management tools such as Period Safety Update Reports (PSUR) and Risk Evaluation & Mitigations Strategy (REMS)
Propose methodology of signal detection within their function based on the possibilities and limitations of methodology, data and resources
Conduct Benefit-Risk analysis of a newly marketed medicinal product, establish and justify appropriate recommendations for communicating the updated information
Who should apply
Employees of regulatory authority with over 3 year experience on pharmaceutical field including at least 1 year experience on pharmacovigilance.
Trainings are provided in English (simultaneous Japanese-English translation in some sessions)
All participants are expected to actively participate in all of the sessions.
Date / Time
February 6-9, 2017.
Program (subject to change)
See attached for the draft program
Registration
Registration request should be made by filling in all the necessary items on the application form and sending it by e-mail to PMDA-ATC@pmda.go.jp
Registration will close on December 20, 2016. Early registration is recommended.
The registration may close before the deadline depending on the number of application. Also, please be sure to allow enough time to obtain the visa for entry to Japan.
If the number of applications exceeds the capacity, the number of participants from each country may be limited.
Confirmation of the registration and additional meeting information will be sent to the approved participants after the close of registration.
Fee
There is no registration fee for this seminar.
Information on travel and hotel reservation assistance will be announced to the approved participants.
Location
Pharmaceuticals and Medical Devices Agency (PMDA):
Shin-kasumigaseki Building, 3-3-2 Kasumigaseki, Chiyoda-ku,Tokyo 100-0013, Japan
Access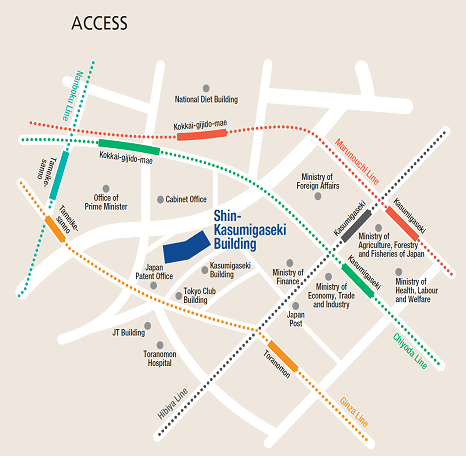 Please use public transportation. Nearest Tokyo Metro Subway Stations:
5 minutes' walk from Exit 11 of Toranomon Station on the Ginza Line
8 minutes' walk from Exit 3 of Kokkai-gijido-mae Station, on the Marunouchi Line, Chiyoda Line
8 minutes' walk from Exit A13 of Kasumigaseki Station, on the Marunouchi Line, Chiyoda Line, Hibiya Line
10 minutes' walk from Exit 8 of Tameike-sanno Station, on the Ginza Line, Nanboku Line
Contact Us
For more information, please contact:
Secretariat, PMDA Asia Training Center
E-mail: PMDA-ATC@pmda.go.jp

Office of International Cooperation
Pharmaceuticals and Medical Devices Agency
Shin-Kasumigaseki Building, 3-3-2 Kasumigaseki, Chiyoda-ku, Tokyo 100-0013 Japan