Here begins the text.
Report of the PMDA-ATC GMP Inspection Seminar 2017
PMDA-ATC GMP Inspection Seminar 2017
Pharmaceuticals and Medical Devices Agency (PMDA) recently completed the PMDA-Asia Training Center for Pharmaceuticals and Medical Devices Regulatory Affairs (ATC) Good Manufacturing Practice (GMP) Inspection Seminar 2017 on July 31- August 4, 2017, with the support of Pharmaceutical Inspection Convention and Pharmaceutical Inspection Co-operation Scheme (PIC/S). The seminar was held at Yamaguchi prefecture in Japan. The seminar was designed for GMP inspectors from overseas regulatory agencies. Total of 13 inspectors from 13 countries/regions (Azerbaijan, Bangladesh, Hong Kong, Indonesia, Israel, Malaysia, Mexico, Myanmar, Russia, Singapore, South Africa, Thailand and Vietnam) joined the seminar.

The seminar took place at an actual manufacturing site recommended by Japan Pharmaceutical Manufacturers Association (JPMA) to provide on-site training program. The seminar opened with welcome speech by Dr. Junko Sato, Office Director of Office of International Cooperation, followed by introduction of the manufacturing site. After the introduction a lecture on the way of inspection planning using a site master file (SMF) was provided by an overseas PIC/S instructor, which made the participants prepared for the subsequent inspection plannning workshop. From the second day, mock inspection (site tour) and document inspection were conducted with the lecturer and facilitators from PMDA and the manufacturing site (see agenda for details). The participants actively and enthusiastically engaged in discussions throughout the seminar.

In total, more than 8 staff members from PMDA contributed to the lectures and group works.
At the end of the seminar, the course completion certificates were awarded to each participant by Dr. Shingou Sakurai, International Senior Training Coordinator as well as Associate Center Director (for Manufacturing/Quality and Compliance).

Photos and participant comments
<Lectures>
Lectures were provided by experts in GMP inspection. Participants enthusiastically asked many questions.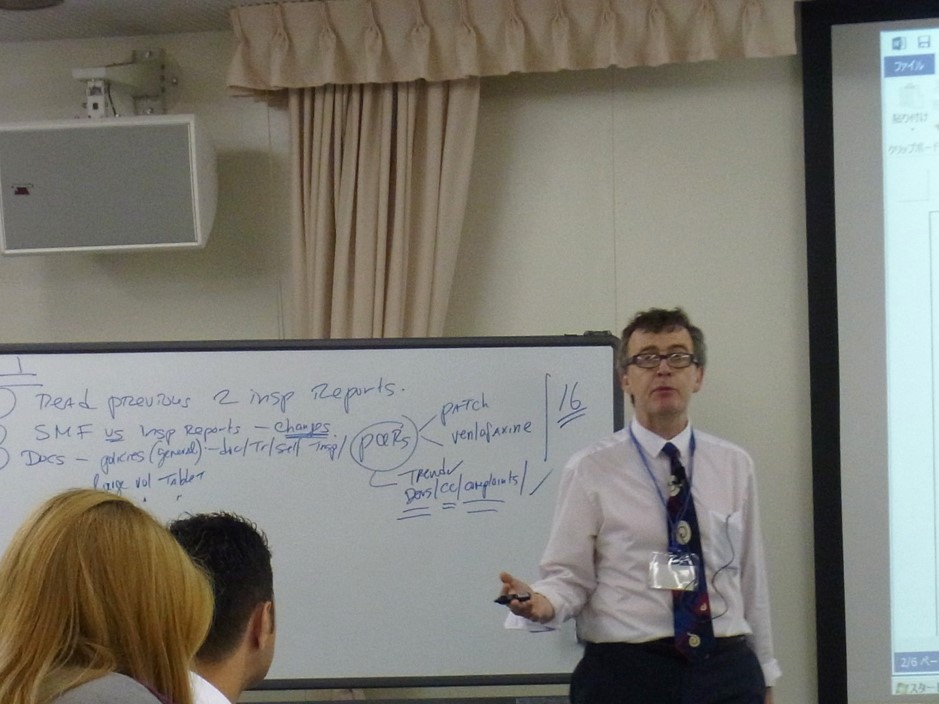 Comments from participants:
"It has all the information that we need as an inspector."

"Valuable insights into risk based planning using the SMF."

"Professionally presented and all are relevant to my work."

<Group work sessions>
Group work sessions are one of the key sessions of the seminar. The group works provided opportunities where the participants discussed with other inspectors as well as staff members on the important points to be kept in mind while conducting GMP inspections.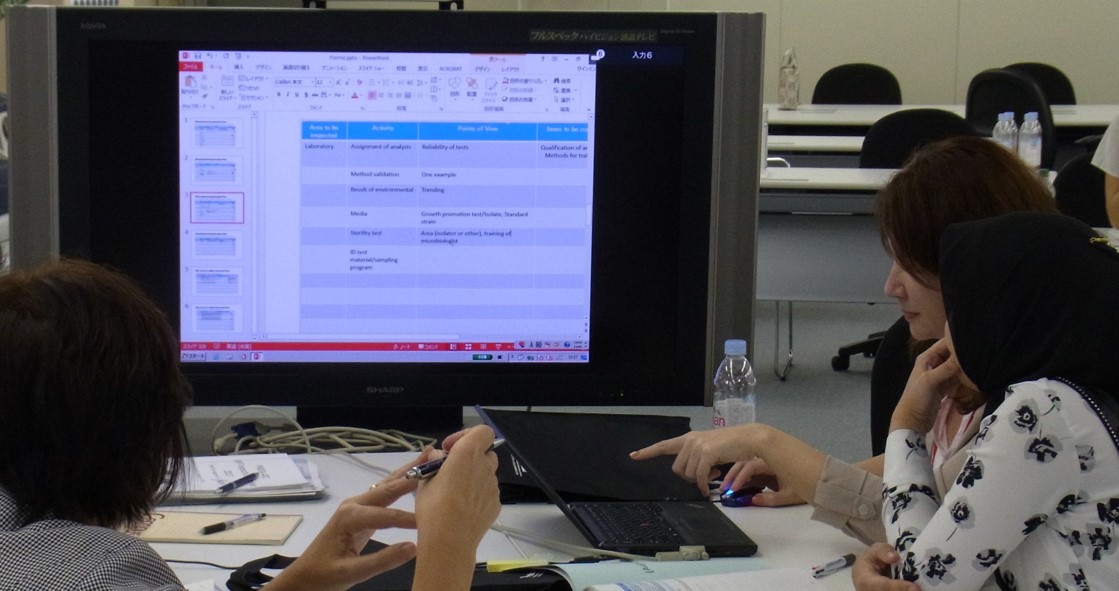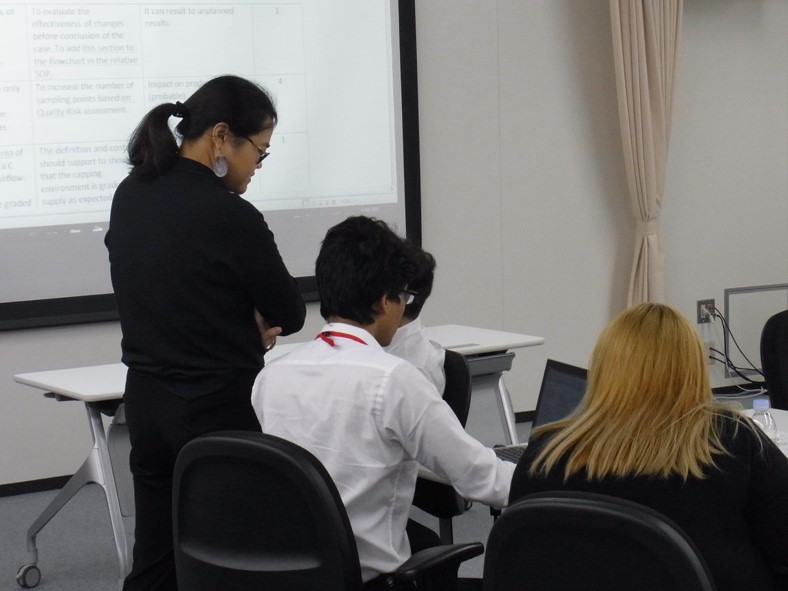 Comments from participants:
"The facilitator from the PMDA and the company staff are qualified and capable to explain how to evaluate the risk according to PIC/S guideline."

"Great time, great organization and great interaction between the company, the facilitators (PMDA) and the participants."

"Clear understanding, document contents were able to be effectively communicated with the participants. Both the company and PMDA were extremely helpful."

"It was good that we had 3 different groups and each of our group identified different things during our site tours and good to know all views."

Overall comments from the participants
"Very clear seminar, always useful to learn more about process/views from different countries. Highly useful and well planned."

"It gives us the opportunity to perform a mock inspection with very good and trained people from the PIC/S and PMDA."

"Many thanks to the PMDA group to provide helps & facilitation to organize and support this seminar. I also very appreciate the participation of the PIC/S instructor who teaches us many things concerning the topic."

"In general the seminar was good and provided additional knowledge about the subject. The facility of the company was very good and the participation of company staff was good."


PMDA-ATC Seminars are held periodically, with a different theme for each seminar.
The Seminar announcements are posted on this website.

For any questions regarding PMDA Training Seminar, please contact us by clicking on the "Contact us" logo on top of the website, or please contact the Secretariat. (E-mail: PMDA-ATC●pmda.go.jp)

(Note: For the purpose of security, @ in the e-mail address is replaced with ●. Please replace ● with @ when you send an e-mail.)