Here begins the text.
Report of the PMDA-ATC Pharmaceuticals Review Seminar 2018 in Nay Pyi Taw, Myanmar
PMDA-ATC Pharmaceuticals Review Seminar 2018 in Nay Pyi Taw, Myanmar
Pharmaceuticals and Medical Devices Agency (PMDA) recently completed the PMDA-Asia Training Center for Pharmaceuticals and Medical Devices Regulatory Affairs (PMDA-ATC) Pharmaceuticals Review Seminar 2018 in Nay Pyi Taw, Myanmar on October 15 - 16, 2018. This seminar was designed for pharmaceuticals reviewers from Myanmar FDA. Total of 32 regulators from 3 regions (Nay Pyi Taw, Yangon and Mandalay) joined the seminar.

The seminar opened with remarks by Prof. Dr. Khin Zaw, General Director of Myanmar FDA and Dr. Nobumasa Nakashima, Associate Center Director of Asia Training Center of PMDA. Subsequent lectures and group works were provided by the staff members from PMDA and Myanmar FDA and a representative from the National Cancer Center Hospital, Japan. The topics discussed included the consultation, clinical trials, review for regulatory approval (new drugs, generics) including clinical review, and novel oncology drug development in Japan. In addition, group works were actively conducted with case studies of clinical review using the mock data on anti-tuberculosis product. The participants eagerly listened to the lectures and discussed in the case study and provided the presentation on the group work result (see agenda for details).

In total, 8 trainers, including 3 staff members from PMDA, contributed to the lectures and case studies.
On the final day of the seminar, the Course completion certificates were handed to each participant by Dr. Nobumasa Nakashima, Associate Center Director of Asia Training Center.
Photos and participant comments
<Lectures>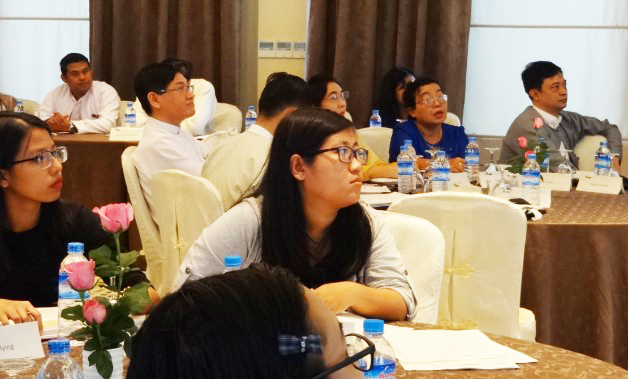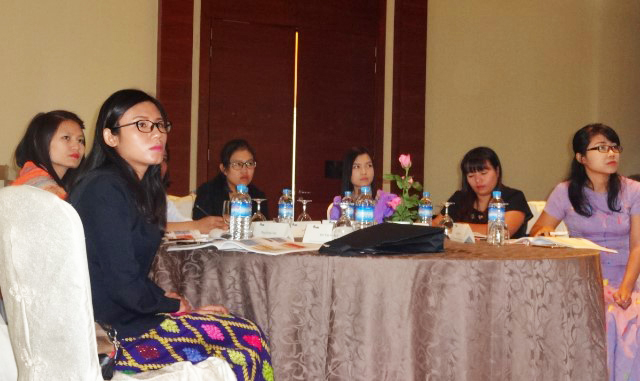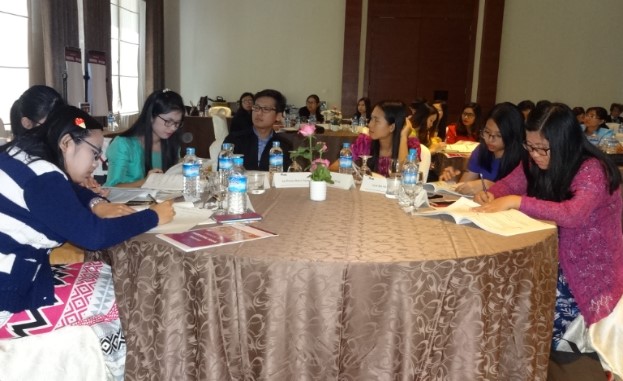 Comments from participants:
For the session on Introduction of PMDA:
"PMDA is well strongly organized and has good coordination and cooperation between them. So, we got many experiences from PMDA on morning lecture."

For the session from Myanmar FDA:
"This seminar give me encourage to do more improvement of our job. We have many weakness. This seminar change weakness to strength and we will try as much as we can. " (on Introduction of Myanmar FDA)

"I got knowledge about drug regulation of Myanmar FDA, registration guideline and approach process." (on Drug Regulation of Myanmar FDA)

"It is the corrective knowledge sharing concerned with the medical device" (on Regulation of Medical Device in Myanmar)

"The presentation is very interesting. We know more detail information about Post-Marketing activities of Mandalay." (on Post-Marketing Activity in Myanmar)

For the session on From Clinical Trial to Drug Review/ Approval in Japan:
"Good presentation. We got knowledge of CTN, submission of CTN, Drugs that require CTN, documents that required for CTN, regulation rule, ADR reports in clinical trials and PMDA consultation process"

For the session on Accelerating Novel Oncology Drug Development in Japan:
"From this lecture, I got a lot of message about oncology drug development collaboration across Asian countries."

For the session on New Drug Review:
"Thank you for sharing knowledge about efficacy, safety, quality & data integrity. By this presentation, now I am able to understand about benefit/risk balance."

For the session on Generic Drug Review:
"Your presentation is very nice to get information about reviewing Generic drug. Thank you very much."

<Case studies>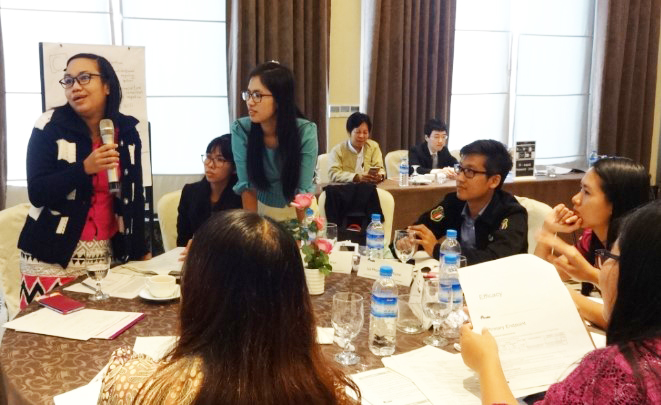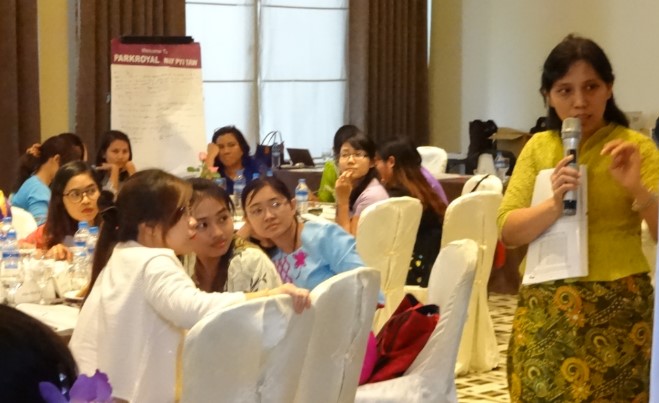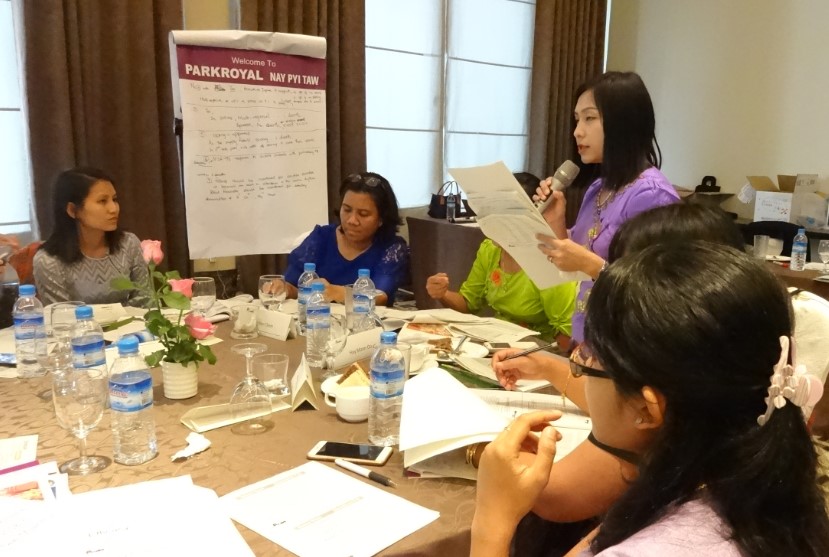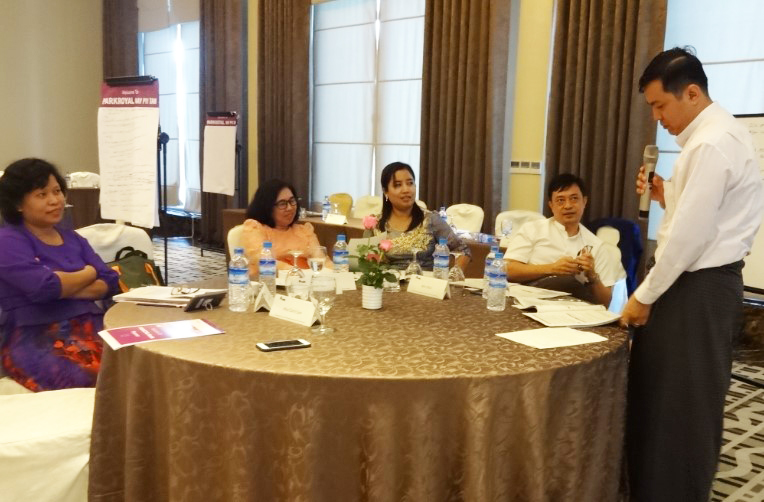 Comments from participants:
"Case study of clinical review is very useful topic and practical use for reviewing of clinical data."

"Thanks for sharing your knowledge, and ways of thinking about important facts of clinical review."

"We got so many experience & knowledge from group discussion. From this section, we learned how to review the clinical trials."

"From your presentation, I got to know basic knowledge about Tuberculosis & standard therapy of TB."

<Group photo>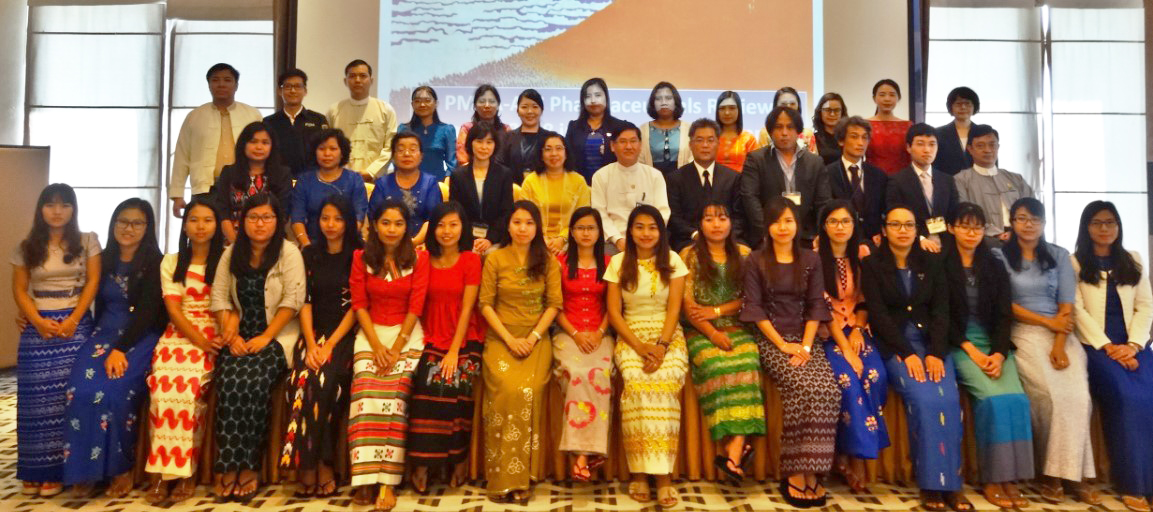 Overall comments from the participants
"Seminar is very good and effective for Myanmar FDA staff for expanding knowledge regarding drug review, clinical trial, oncology drug, regenerative medicine regulator of PMDA"

"This seminar gives us a lot of detail information about reviewing of new & generic drug"

"Valuable workshop. The document provided are very informative & well-organized. Presentation done by resource person is good presentation and easily understandable."

"PMDA Training Seminar is effective for us and so, we want to coordinate and cooperate more with PMDA for the future"

PMDA-ATC Seminars are held periodically, with a different theme for each seminar.
The Seminar announcements are posted on this website.

For any questions regarding PMDA Training Seminar, please contact us by clicking on the "Contact us" logo on top of the website, or please contact the Secretariat (e-mail: PMDA-ATC●pmda.go.jp).

Note: For the purpose of security, @ in the e-mail address is replaced with ●. Please replace ● with @ when you send an e-mail.