Here begins the text.
PMDA-ATC GMP Inspection Seminar 2018
Pharmaceuticals and Medical Devices Agency (PMDA) recently completed PMDA-ATC*1 GMP*2 Inspection Seminar 2018 on November 26 to 30, with the support of PIC/S*3. The seminar was held at Utsunomiya city, Tochigi prefecture, which was designed for GMP inspectors of foreign regulatory agencies. Total of 14 inspectors from 14 countries/regions (Bangladesh, Brazil, Hong Kong, India, Indonesia, Malaysia, Mexico, Myanmar, Philippines, Russia, Sri Lanka, Taiwan, Thailand and Vietnam) joined the seminar. A WHO officer also joined the seminar as a facilitator.

The seminar took place at an actual manufacturing site recommended by JPMA*4 to provide on-site training program. The seminar was opened with a welcome speech by Dr. Eriko Fukuda, Office Director of Office of International Cooperation, followed by lectures by PMDA staff members on the topics including risk-based inspection and data integrity of biologics. These lectures and introduction of the manufacturing site made the participants prepared for the subsequent inspection planning workshop. From the second day, mock inspection (site tour) and document inspection to see the manufacturing process for an actual monoclonal antibody were conducted with the lecturers and facilitators from PMDA, WHO and the manufacturing site (see agenda for details). The participants actively and enthusiastically engaged in discussions throughout the seminar.

At the end of the program, the course completion certificates were awarded to each participant by Dr. Shingou Sakurai, Senior Director for Manufacturing/Quality and Compliance (at the time).

*1: Asia Training Center for Pharmaceuticals and Medical Devices Regulatory Affairs
*2: Good Manufacturing Practice
*3: Pharmaceutical Inspection Convention and Pharmaceutical Inspection Co-operation Scheme
*4: Japan Pharmaceutical Manufacturers Association
Photos and participant comments
<Lectures by PMDA staff members>
Lectures were provided by PMDA experts in GMP inspection. Participants enthusiastically exchanged their opinions with the lecturers and facilitators.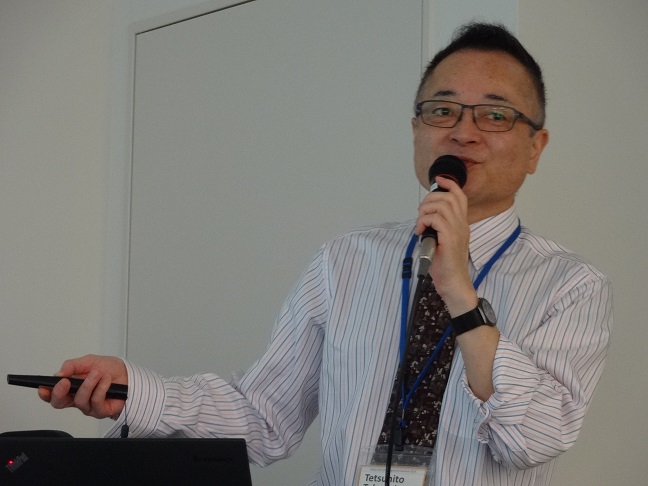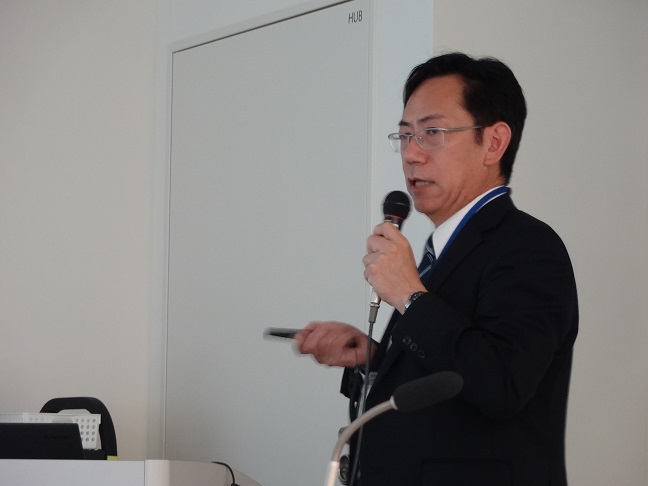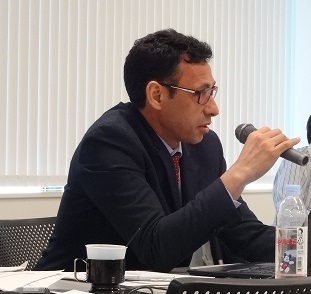 Comments from the participants:
"The lectures are very helpful. Discussions before actual Mock inspection were very much appreciated. The speakers have explained in clear and concise way."

"This workshop is very helpful and has given us a deepened knowledge when it comes to inspection planning through risk-based approach."

"History & Information about biologics of the company that I learned will help to know about biologic preparation."

"All the information presented by 3 presentations were very useful and I appreciate all of them."
<Group work session>
Group work sessions are one of the key sessions of the seminar. The group works provided opportunities where the participants discussed with other inspectors as well as staff members on the important points to be kept in mind while conducting GMP inspections.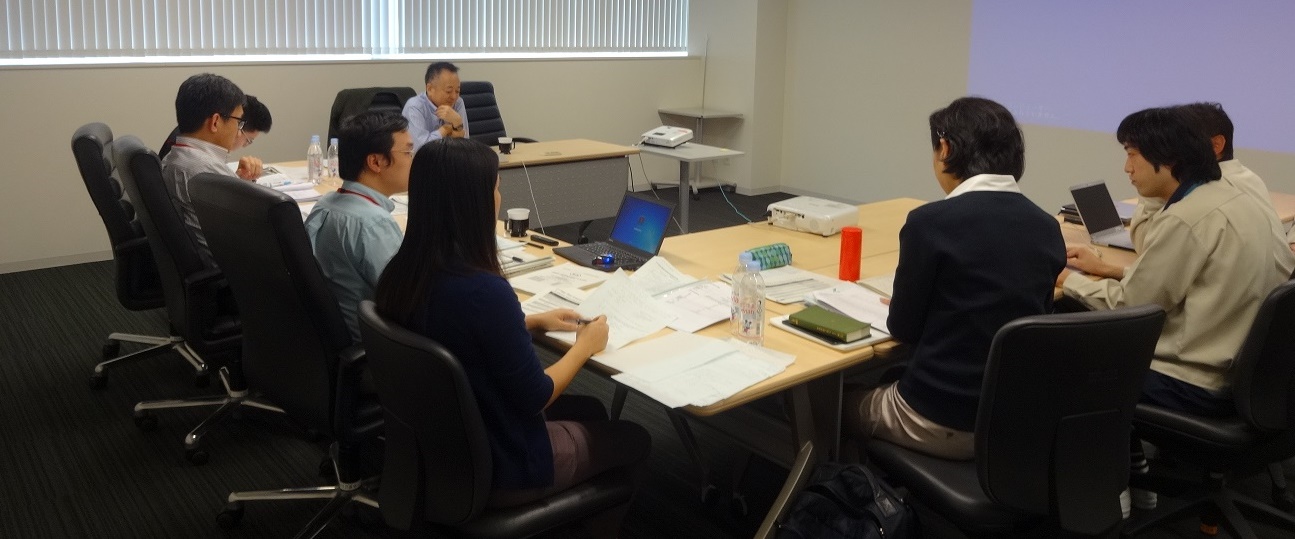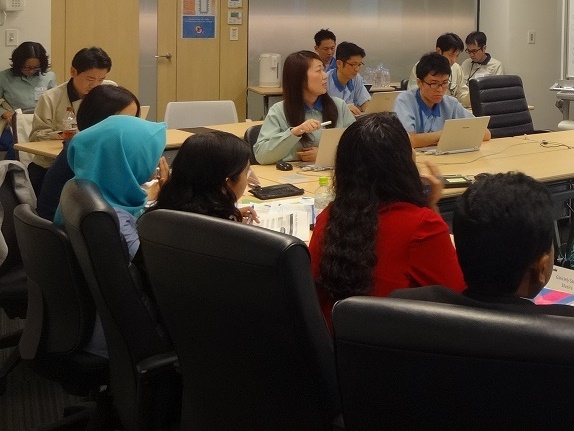 Comments from the participants:
"The explanation and the presence of the tutors were very useful to understand their approach to perform inspection."

"The purpose of mock inspection does not just see the facility but also to improve his/her skill of inspection & to improve his/her gray area which a person can't be improve in his/her own country."

"Mock inspection at QC lab is excellent. Clear and detail information about the QC procedure along the tour visiting has enough informative."

"Summarize concerns during plant tour and select documents to be confirmed. We can select the correct documents for the 3 processes indicated in the tour. That was fine."
Overall comments from the participants
"I am very glad for the opportunity offered by PMDA of being here, and all the times I have discussed with colleagues and learnt their knowledge a lot. It was very important experience offered by PMDA and the collaborated company."

"The seminar gave me much more understandings in inspection which I need as the beginner inspector. I found it a bit hard to follow other participants which have more experiences, but I got more knowledge and the mind pattern of the inspector."

"This seminar has greatly imposed knowledge and expertise from other participating regulatory bodies, PMDA, and collaborated manufacturing company. This seminar has achieved its objectives through mock inspection, various group works and discussions. I am indeed very happy and satisfied with PMDA's program. I look forward to attending more training with PMDA and to be able to widen my country's collaboration with other National Regulatory Agencies as well."

"A very good initiative for learning seminar on biological API manufacturing process & monitoring. This knowledge acquired during inspection will help me to implement it in my country."

"Very high level of organization!! Very positive atmosphere!! Professional communication and sharing of interesting ideas and experiences."
Information about future PMDA-ATC Seminars
PMDA-ATC Seminars are held periodically, with a different theme for each seminar.
The Seminar announcements are posted on this website.
For any questions regarding PMDA-ATC Seminar, please contact us by clicking on the "Contact us" logo on top of the website, or please contact the Secretariat (e-mail: PMDA-ATC●pmda.go.jp).

Note: For the purpose of security, @ in the e-mail address is replaced with ●. Please replace ● with @ when you send an e-mail.