Here begins the text.
PMDA-ATC Pharmacovigilance Seminar 2019
Pharmaceuticals and Medical Devices Agency (PMDA) recently completed the PMDA-Asia Training Center for Pharmaceuticals and Medical Devices Regulatory Affairs (PMDA-ATC) Pharmacovigilance Seminar 2018 on February 4-7, 2019 as a Center of Excellence (CoE) Workshop in the Asia-Pacific Economic Cooperation, Life Sciences Innovation Forum, Regulatory Harmonization Steering Committee (APEC-LSIF-RHSC). This seminar was designed for regulatory officials in charge of pharmacovigilance (PV) from overseas regulatory authorities. Total of 29 regulators from 15 economies (Azerbaijan, Bangladesh, Cambodia, Chile, Indonesia, Malaysia, Myanmar, Nepal, Papua New Guinea, Philippines, Russia, South Africa, Sri Lanka, Taiwan and Thailand) joined the seminar.

The seminar opened with remarks by Dr. Yoshikazu Hayashi, Senior Executive Director as well as Director of PMDA-ATC, followed by the message from Dr. Emiko Kondo, International Senior Training Coordinator as well as Office Director of Office of Pharmacovigilance I and Dr. Eriko Fukuda, Office Director, Office of International Cooperation. Subsequent lectures and group works were provided by the staff members from PMDA, U.S.FDA, Japan Pharmaceutical Manufacturers Association (JPMA) and academic institutions. The topics discussed included the overview of PV, PV system in the U.S./EU/Japan, Labeling (EU, US, Japan and e-labeling), Pharmacovigilance in the US, Risk Management Plan (RMP) and its elements, i.e., safety specifications, pharmacovigilance plan and risk minimization action plan, Pharmacoepidemiology, Risk communication and Relief Service. In addition, group works were actively conducted with case studies using the mock data for discussion on safety specifications and risk minimization action plan. The participants actively engaged in discussions throughout the seminar and provided the pharmacovigilance legislations and requirements of their own economies which were summarized and shared among participant (see agenda for details).

In total, more than 20 trainers, including 8 staff members from PMDA, contributed to the lectures and case studies.
On the final day of the seminar, the Course completion certificates were handed to each participant by Dr. Yoshikazu Hayashi.
Photos and participant comments
<Lectures>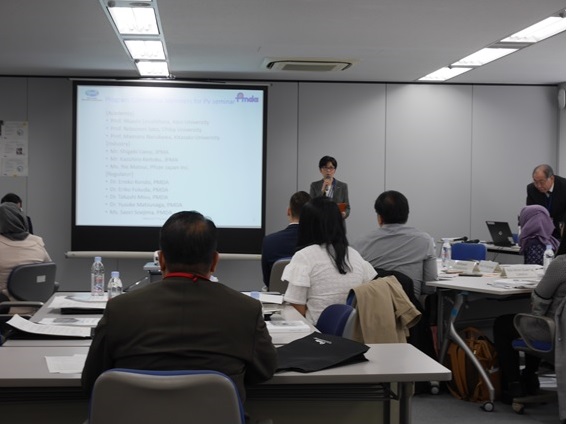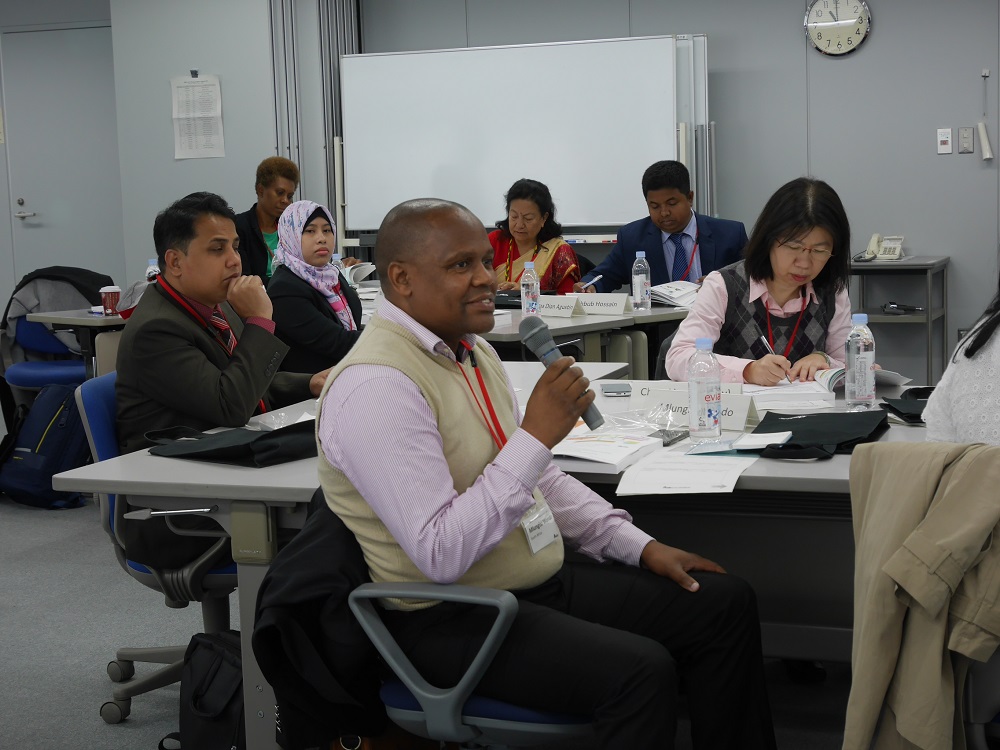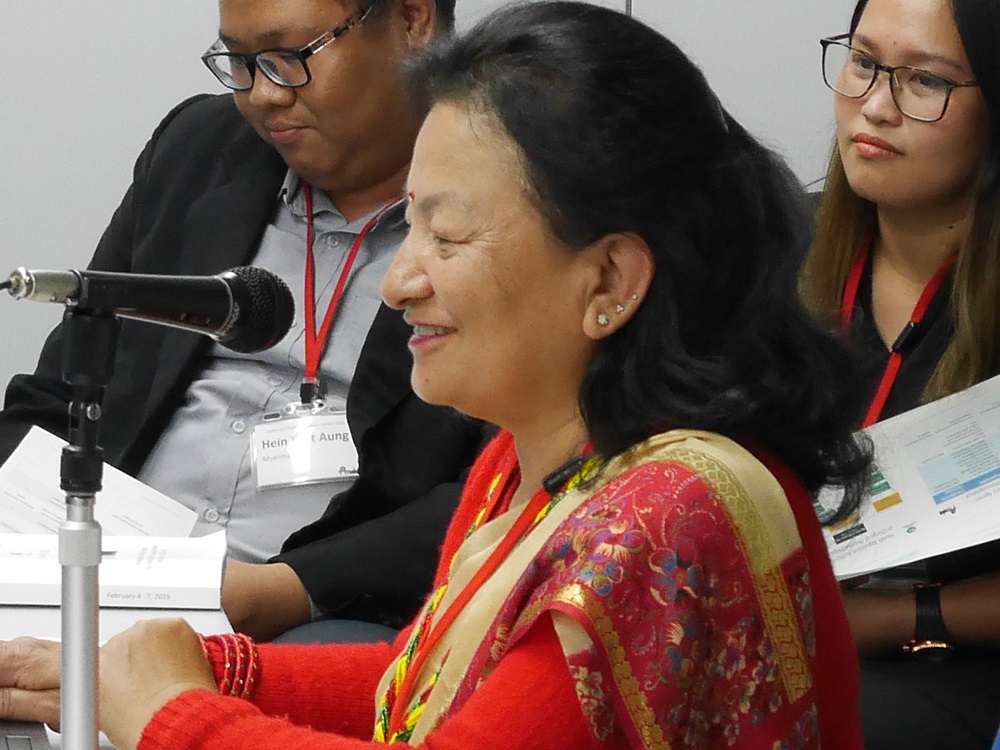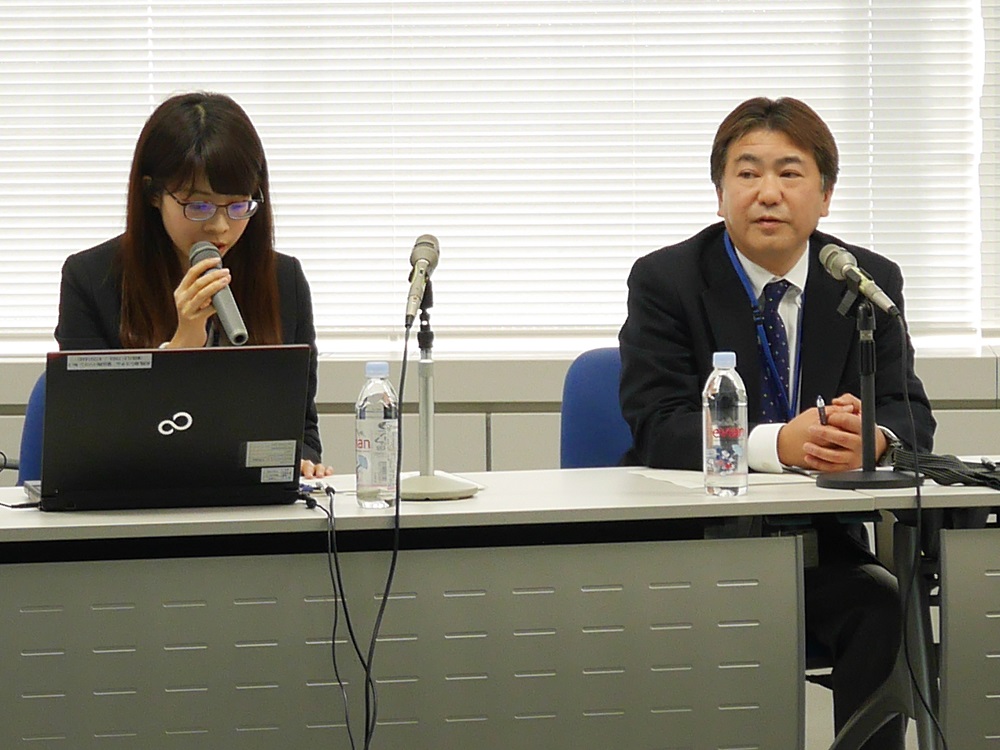 Comments from participants:

For the session on Outline of Pharmacovigilance:
"It's a good topic. Because it is basic knowledge that must be known before other topics."

For the session on Pharmacovigilance in US, EU and Japan:
"Detail comparison between US, EU & Japan provide more understanding & easy to differentiate the system in these 3 reference countries."

For the session on Regulation on Labeling in Asia, Europe, and the US:
"The presentation was very informative. It made me realize the importance of labeling and its timely implementation. I am excited to share the information to our centre."

"Looking through US FDA & EMA sites, I get it now what is a prescribing information vs SmPC vs package leaflet. It all became clearer."

"Components of the full prescribing information in the US was clearly explained & very helpful."

"E-labeling is a key global development that can need for patient-centric solutions. It should practice in developing countries."

For the session on Introduction of Pharmacovigilance in Each Country/Region:
"One of the things I look forward to, because it is very interesting to know other processes/systems of other regulatory authorities (RAs)."

For the session on Pharmacovigilance in the US:
"It was very insightful! It was good to know that computers cannot yet replace the expertise of human in causality assessment. Furthermore, even with advanced technologies present, there are still road blocks we still need to do things on what we have. It was also enlightening to know that large information from database are not always adequate!"

For the session on Safety Specification and Pharmacovigilance Plan:
"Presentation made easy to understand the process of making RMP."

For the session on Risk Management Plan – Practice at Industry and Regulatory:
"Provided clear processes of RMP for regulatory authorities, to be able to evaluate RMP submissions from companies."

"Show interested & case studies in the point of view of regulator to come more clearly understand process."

For the session on Pharmacovigilance and Pharmacoepidemiology:
"Presentation showed how signal detection can be conducted with the use of different statistical methods."

For the session on Pharmacoepidemiology:
"Pharmacoepidemiology is a new tool for drug safety assessment, is an interesting topic. I will share this tool for my co-workers when I back."

For the session on Evaluation of Benefit/Risk Balance throughout Product Lifecycle:
"Very good presentation, gave the information related why risk-benefit balance / assessment & since before and after drug marketed."

For the session on Communication of Safety Risk Information to Patients and Healthcare Professionals:
"Give us information how to create safety risk information and why it is important."

For the session on Pharmacovigilance in Japan – Possible utilization of RMP for patient safety–:
"It is good to have HCP's point of view in regards to RMP utilization."

For the session on Relief Service:
"New information with well-organized system, and completely protect the subject from using the new medical product."

<Case studies>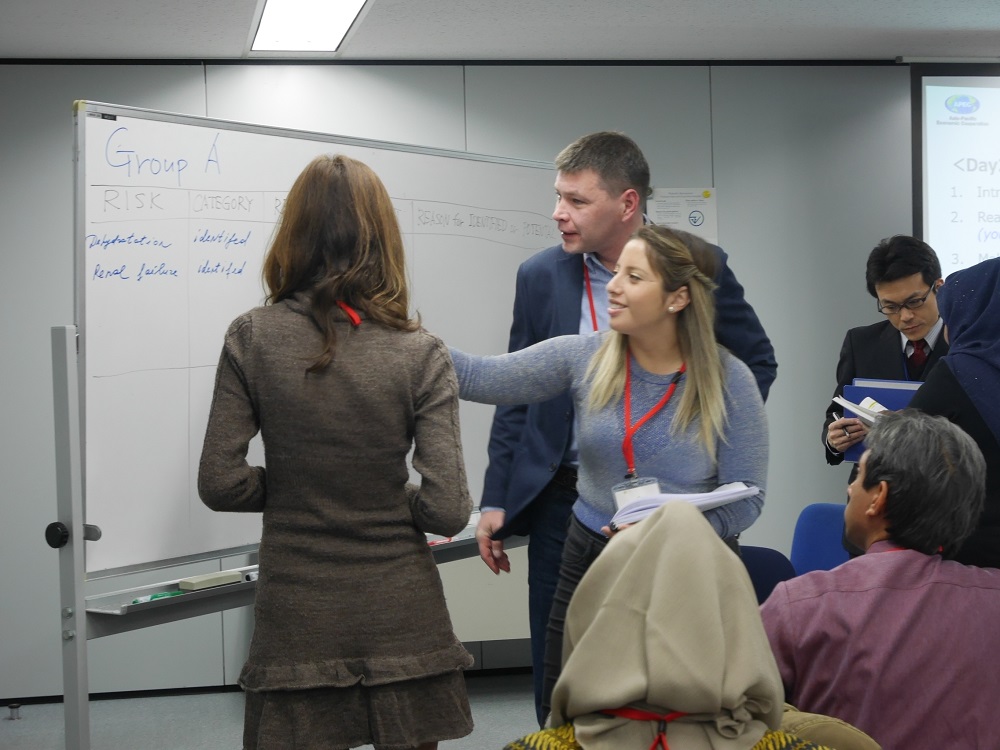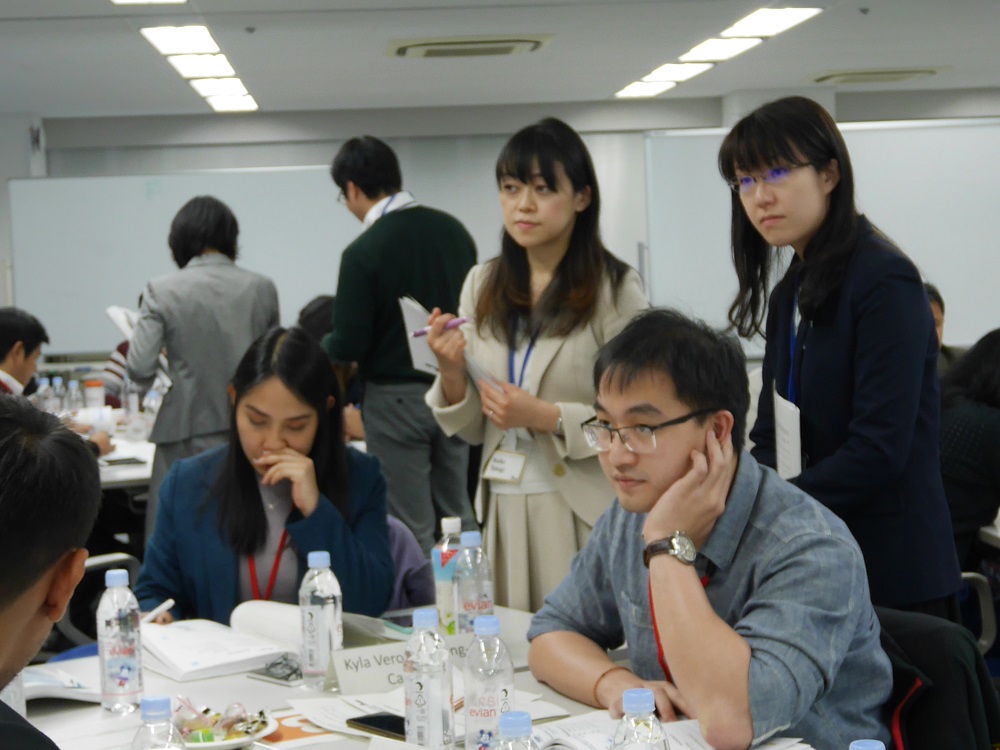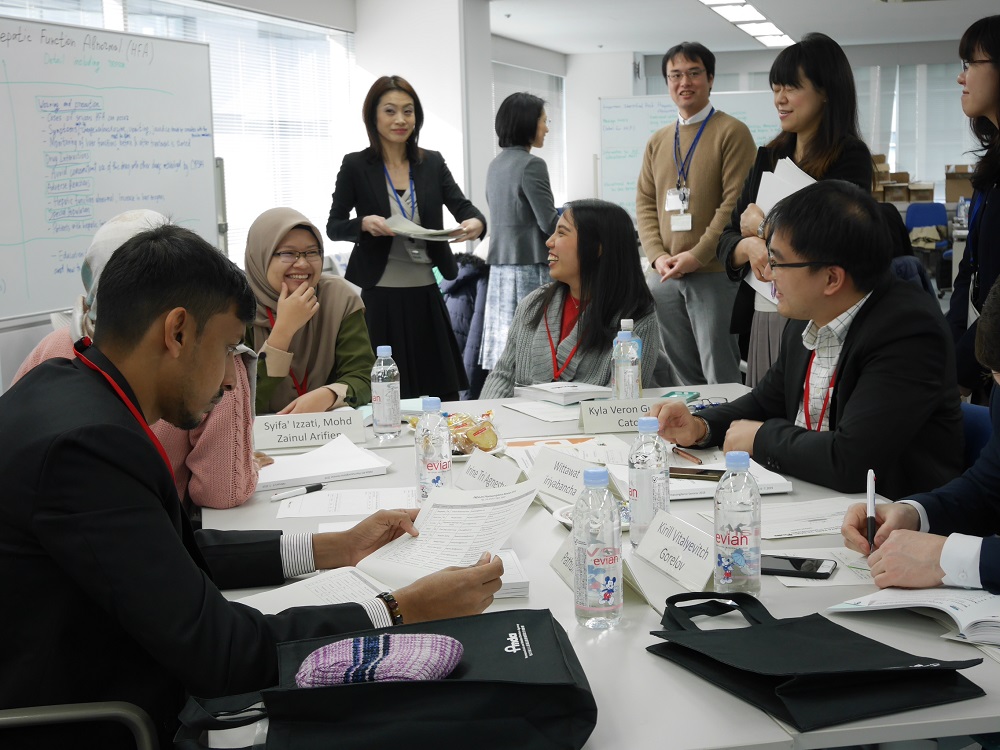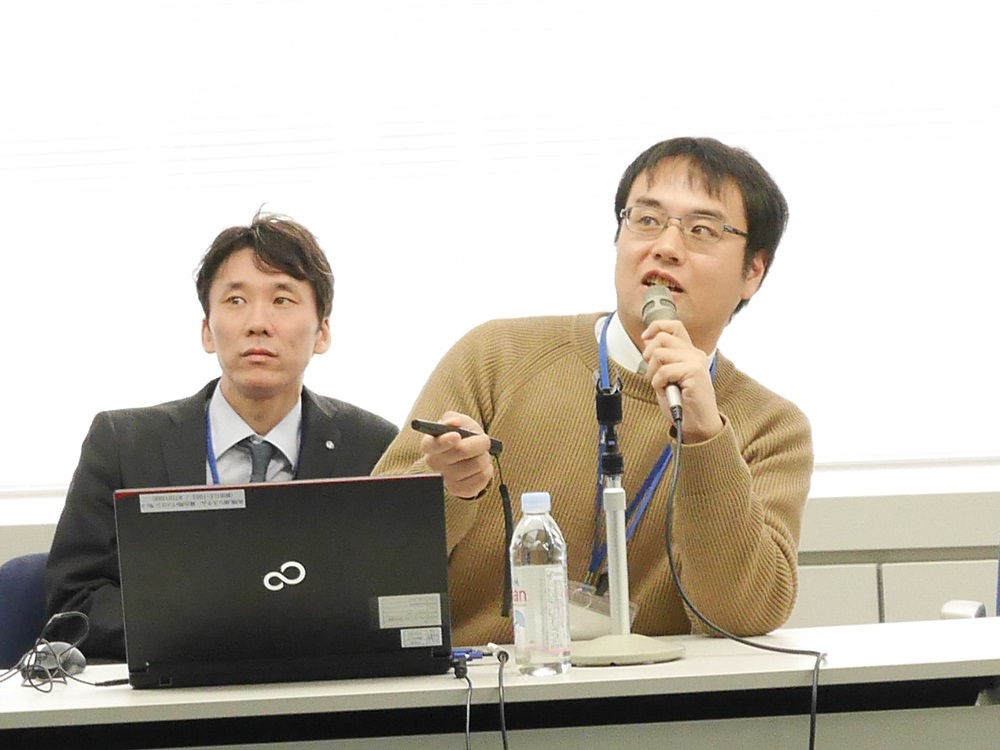 Comments from participants:

"The group work make us understand more how to classify the risks as identified or possible risk and let us know the different perspective both of the regulator and company side."

"Give us experience find identified and potential risk from review pre-clinical and clinical document."

"This workshop is favorable for us to develop risk minimization activity in our country, especially the part of PIL and HCP label in different countries."

"Interesting and useful session on how to propose risk minimization activities that are actually useful and tailored to the safety profile of the drug."

<Group photo>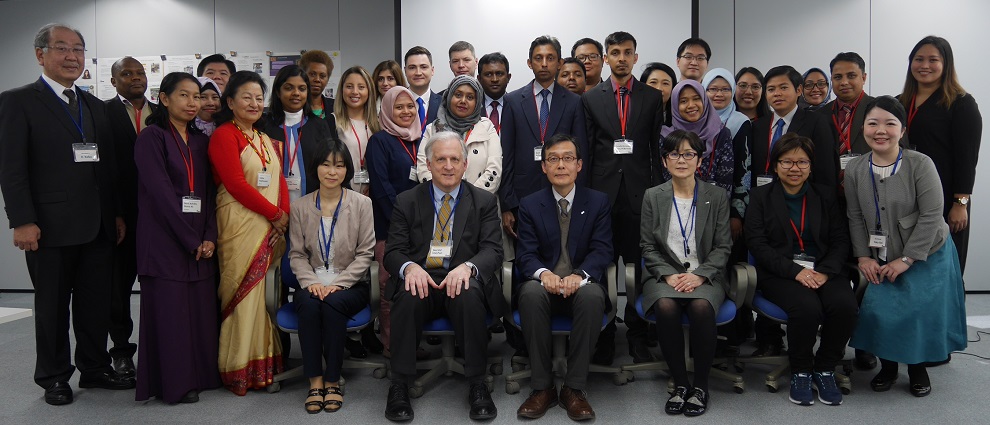 Overall comments from the participants
Comments from participants:

"This seminar was very well arranged. It is very useful & effective for us. I have learnt a lot regarding PV. All lecture was informative, good qualitative & easy to understand. All resources/lecturers were very knowledgeable. I think it is very helpful for me to implement PV in my country."

"Easy to understand and order of topic is very well organized. Begin with the basic and then to come up with more clear situations with sharing experience from PMDA to have participants getting more understand."

"Overall, the seminar has given adequate information and knowledge, especially related to RMP. Beneficial for officer in pharmacovigilance job scope. The sharing experience session between other countries gives some ideas to improve & practice it in our own country."

"The seminar was conducted professionally, venue comfortable, work material easy to use and the lecturers relayed messages clearly. The seminar covered all the important matters around drug safety, with my personal highlight being the EPPV."
Information about future PMDA-ATC Seminars:
PMDA-ATC Seminars are held periodically, with a different theme for each seminar.
The Seminar announcements are posted on this website.

For any questions regarding PMDA Training Seminar, please contact us by clicking on the "Contact us" logo on top of the website, or please contact the Secretariat (e-mail: PMDA-ATC●pmda.go.jp).

Note: For the purpose of security, @ in the e-mail address is replaced with ●. Please replace ● with @ when you send an e-mail.