Here begins the text.
PMDA-ATC MRCT Seminar 2019
Pharmaceuticals and Medical Devices Agency (PMDA) recently completed the PMDA-ATC*1 MRCT*2 Seminar 2019 on January 21 to 24 at Tokyo, as a CoE*3 Workshop for the MRCT/GCP*4 Inspection Priority Work Area in the APEC-LSIF-RHSC*5. This seminar was designed for new drug application reviewers from overseas regulatory agencies who were engaged in the area of MRCT. Total of 21 regulators from 13 economies (Bangladesh, Brazil, Hong Kong, Indonesia, Malaysia, Nepal, Nigeria, Philippines, Saudi Arabia, South Africa, Sri Lanka, Thailand and Uganda) joined the seminar.

The seminar opened with remarks by Dr. Yoshikazu Hayashi, Senior Executive Director of PMDA as well as Director of PMDA-ATC, followed by keynote lectures from Industry and introductory lectures from PMDA and Academia. Subsequent lectures and case studies were provided by staff members from PMDA, JPMA*6 and academic institutions. This seminar consisted of 7 sessions, i.e., information sharing of review systems by participants, international cooperation and alignment, planning and designing, data evaluation, operations, regulatory review based on results of GCP inspections, and post-market safety evaluation (see agenda for details). On Day3, clinical trial site tour to National Cancer Center Hospital (Tokyo) was conducted. In each session, participants listened lectures diligently and involved in Q&A in a proactive manner. Besides, all participants addressed group work actively and were able to deepen their understanding through the case studies. In the case studies, discussions not only among participants but also with facilitators were held.

In total, around 50 trainers including 18 staff members from PMDA, contributed to the lectures and case studies.
At the end of the seminar, the course completion certificate was handed to each participant by Dr. Yoshikazu Hayashi.

*1: Asia Training Center for Pharmaceuticals and Medical Devices Regulatory Affairs
*2: Multi-Regional Clinical Trial
*3: Center of Excellence
*4: Good Clinical Practice
*5: Asia-Pacific Economic Cooperation, Life Sciences Innovation Forum, Regulatory Harmonization Steering Committee
*6: Japan Pharmaceutical Manufacturers Association

Photos and participant comments
<Lectures>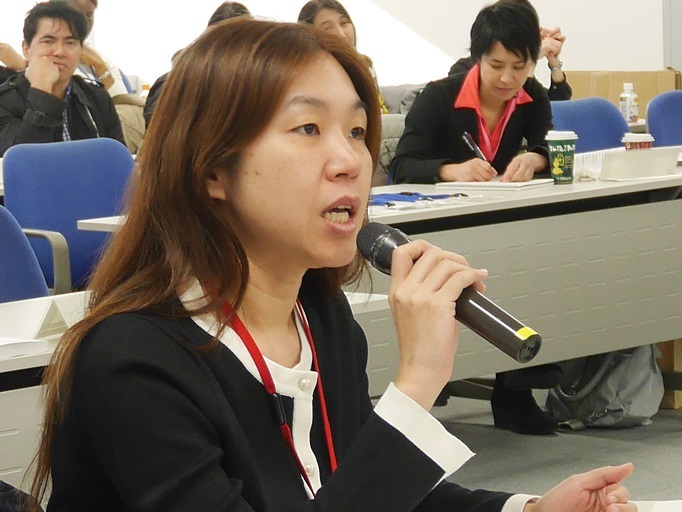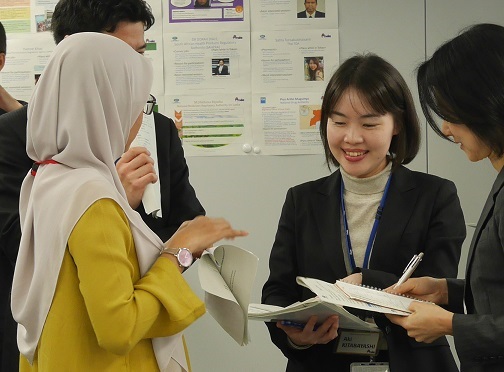 Comments from participants:
"It is very interesting to learn environmental changes e.g., target disease, medical practice, modalities. As a regulator, we should incorporate those points into our review strategies."

"Very practical real world situations and excellent applications in real world setting."

"I identified concerns which pharmaceutical industry faced during conducting an MRCT. I realized that how a regulator can help them to overcome the issues."

"Great presentation on oncology study. New information on phase 1 & phase 2 combination. I still want to hear more on opinions of regulator (PMDA) toward the new trial of clinical study."

"Good experience sharing from the reviewer's perspective on considering GCP inspection results during evaluation of CT data."

"Speaker was able to explain clearly the key aspects & standards for pharmacovigilance."

<Case studies>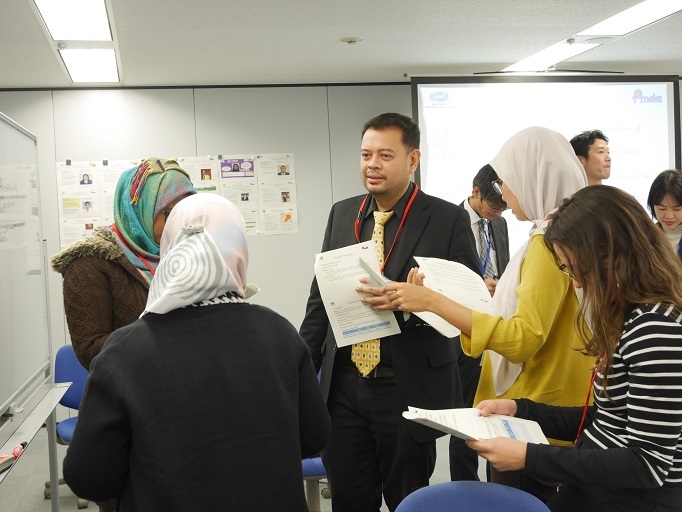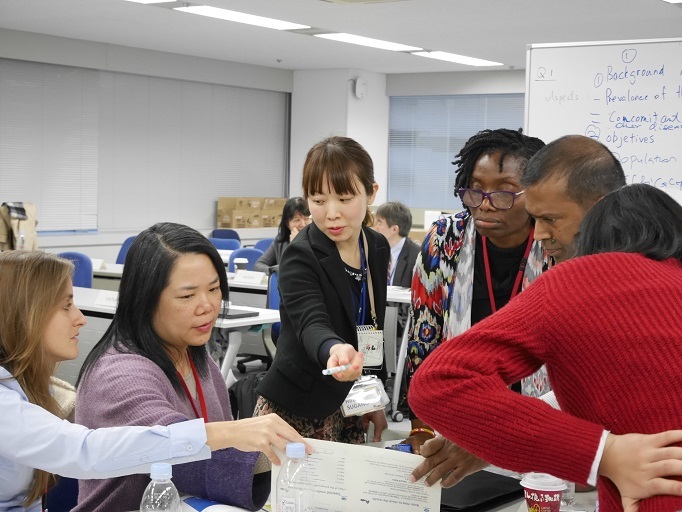 Comments from participants:
"I learnt a lot on different points to consider in designing a P2b & P3 MRCT in this session. The case studies were very well planned to guide discussion."

"Very interactive and educative. The answers to the questions made it better to understand. Thank you very much PMDA!!!"

"The case study session was an excellent session to view the challenges that each country is currently facing. There are interesting suggestions & ideas that were raised by different groups. "

"Sharing challenges and solutions has brought to light the practical solutions to some of the MRCT challenges."

"These are very relevant case studies. The consensus among regulators will guide me in GCP CAPA consideration to be applied for NDA evaluation."

<Group photo>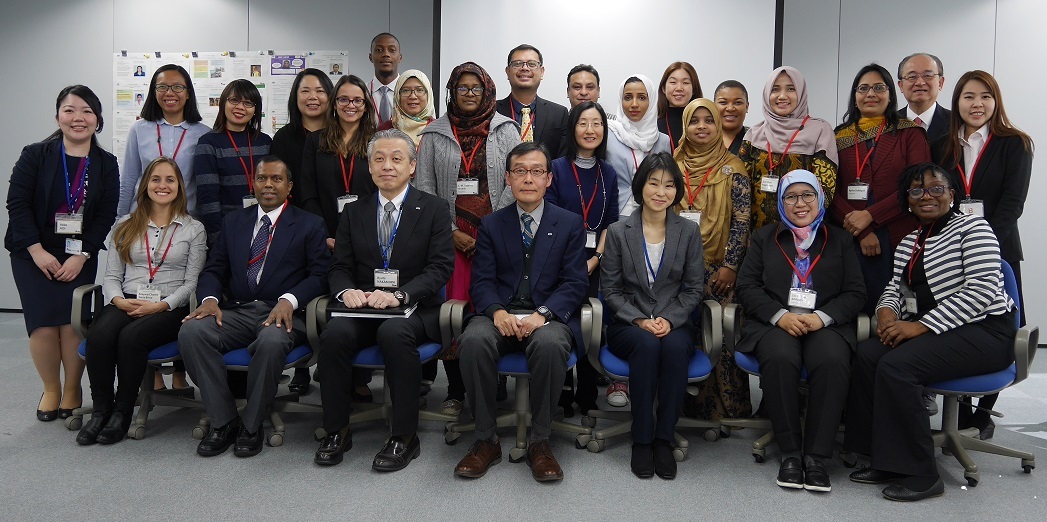 Overall comments from the participants
"Excellent seminar providing comprehensive topics on MRCTs. Very well recommended for regulators as well as investigators conducting MRCTs. Very well organized and excellently coordinated. Learned a lot during the case discussions (actual and real world cases) since these made me really think and had immediate practical applications on my work reviewing clinical trials. "

"Overall, the seminar is a good platform to learn from PMDA for the evaluation and inspection of MRCT, especially regarding the consideration of ethnic factors during the review of IND & NDA applications."

"Seminar was very good and I would recommend it to my colleagues. I liked the site visit, continuous interaction with conveners. Conveners are always available to assist at any point in time."

"I can see great effort were put in by PMDA towards making this seminar a success. It was an honor for me to learn from the very experienced & generous lecturers."

"The overall program was excellent. I got a chance to learn a lot about MRCT and related issues. Q&A session was really good to exchange ideas and to learn from each other. All the sessions were smoothly organized. The field visit to NCC had additional value to the seminar."

Information about future PMDA-ATC Seminars
PMDA-ATC Seminars are held periodically, with a different theme for each seminar.
The Seminar announcements are posted on this website.
For any questions regarding PMDA-ATC Seminar, please contact us by clicking on the "Contact us" logo on top of the website, or contact the Secretariat (e-mail: PMDA-ATC●pmda.go.jp).
Note: For the purpose of security, @ in the e-mail address is replaced with ●. Please replace ● with @ when you send an e-mail.