Here begins the text.
PMDA-ATC & WHO Pharmaceuticals Review Seminar 2019
Pharmaceuticals and Medical Devices Agency (PMDA) recently completed the PMDA-Asia Training Center for Pharmaceuticals and Medical Devices Regulatory Affairs (PMDA-ATC) & WHO Pharmaceuticals Review Seminar 2019 from July 22 to 26, 2019. This seminar was designed for Pharmaceuticals reviewers from overseas regulatory authorities. Total of 29 regulators from 19 countries/regions (Bangladesh, Chile, DR Congo, Hong Kong, India, Indonesia, Laos, Malaysia, Maldives, Myanmar, Philippines, Saudi Arabia, South Africa, Singapore, Sri Lanka, Taiwan, Thailand, Uganda and Vietnam) joined the seminar.

This is the first time to hold the seminar jointly with WHO and the officials of WHO, including Ms. Emer Cooke, Head of Regulation of Medicines and other Health Technologies, have also joined.

The seminar opened with remarks by Dr. Yasuhiro Fujiwara, Chief Executive of PMDA, followed by Dr. Yoshikazu Hayashi, Director of Asia Training Center for Pharmaceuticals and Medical Devices Regulatory Affairs, and Ms. Cooke. In Days 1 to 3, in addition to the lectures on the topics including the outline of PMDA, review of new drugs, generic drugs and biosimilars, innovative review pathways, CMC (Chemistry, Manufacturing and Control), post-marketing pharmacovigilance and case study on generic drug review presented by PMDA, recent activities of WHO and its efforts to promote reliance, as well as recent activities of US FDA were introduced by the guest speakers from WHO and US FDA, respectively, thus promoting deeper understanding on the international efforts among participants. Moreover, the seminar included participation in ICH E8 seminar on general guidelines (draft revised) for clinical trials to learn consideration points in the clinical trials in Day 4, and also manufacturing site visit in Toyama prefecture to understand the efforts by manufacturers, as well as the lecture by a staff member of Toyama prefectural government on the regulatory systems at prefectural level to learn comprehensive regulatory systems in Day5. (see agenda for details).

In total, more than 17 trainers, including guest speakers from WHO and US FDA, ICH lecturers, and a staff member from Toyama prefectural government, contributed to the lectures and case studies.
On the final day of the seminar, the Course completion certificates were handed to each participant by Dr. Eriko Fukuda, Director of Office of International Cooperation.
Photos and participant comments
<Lectures>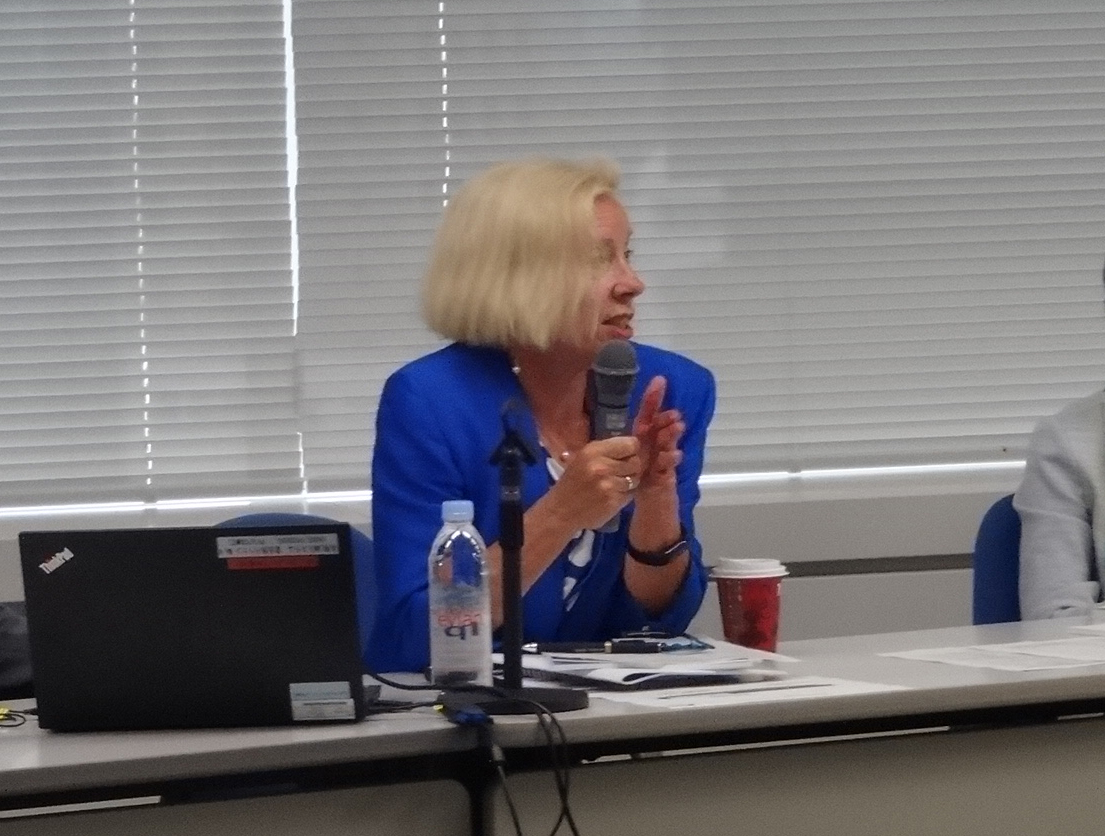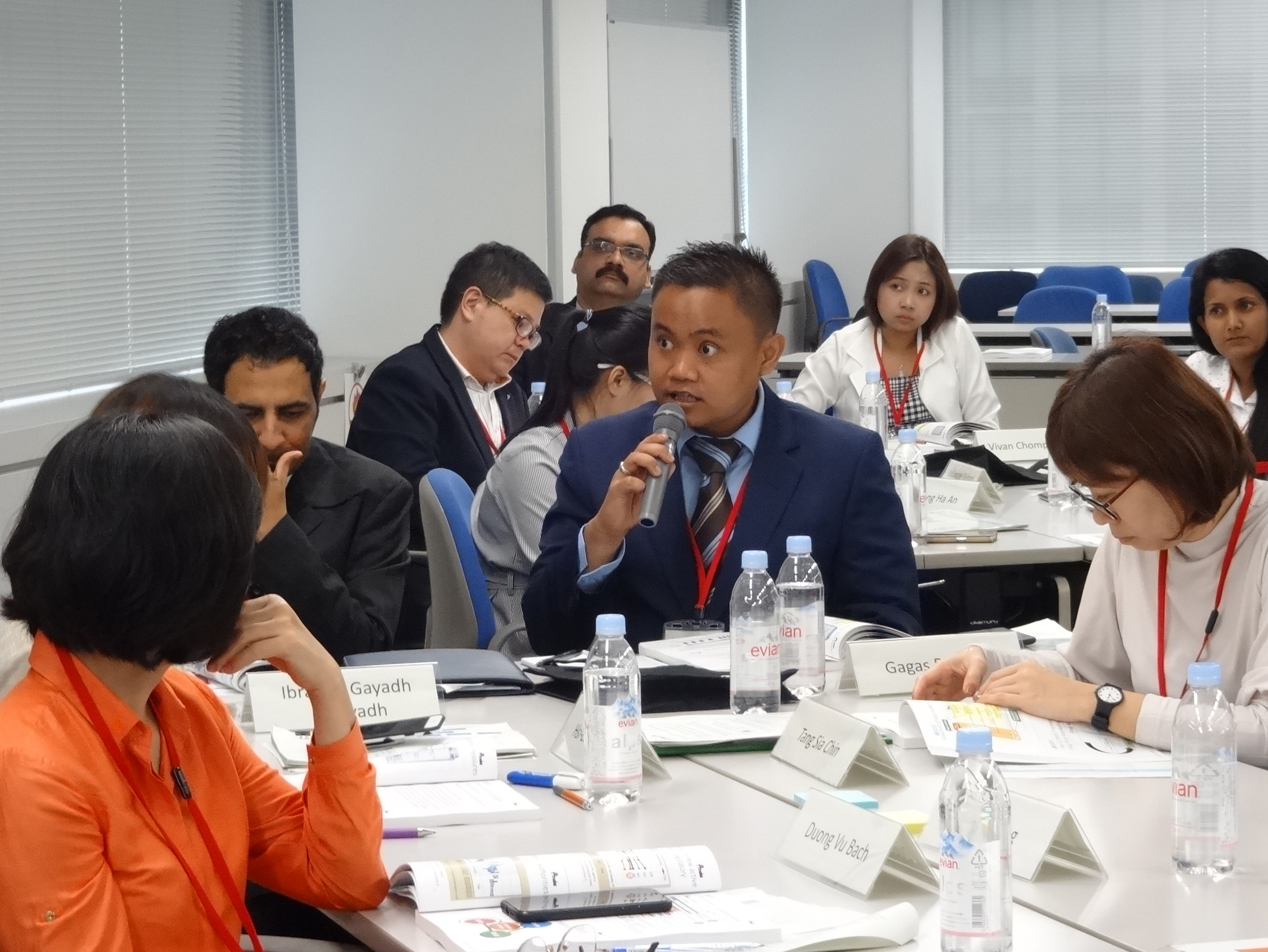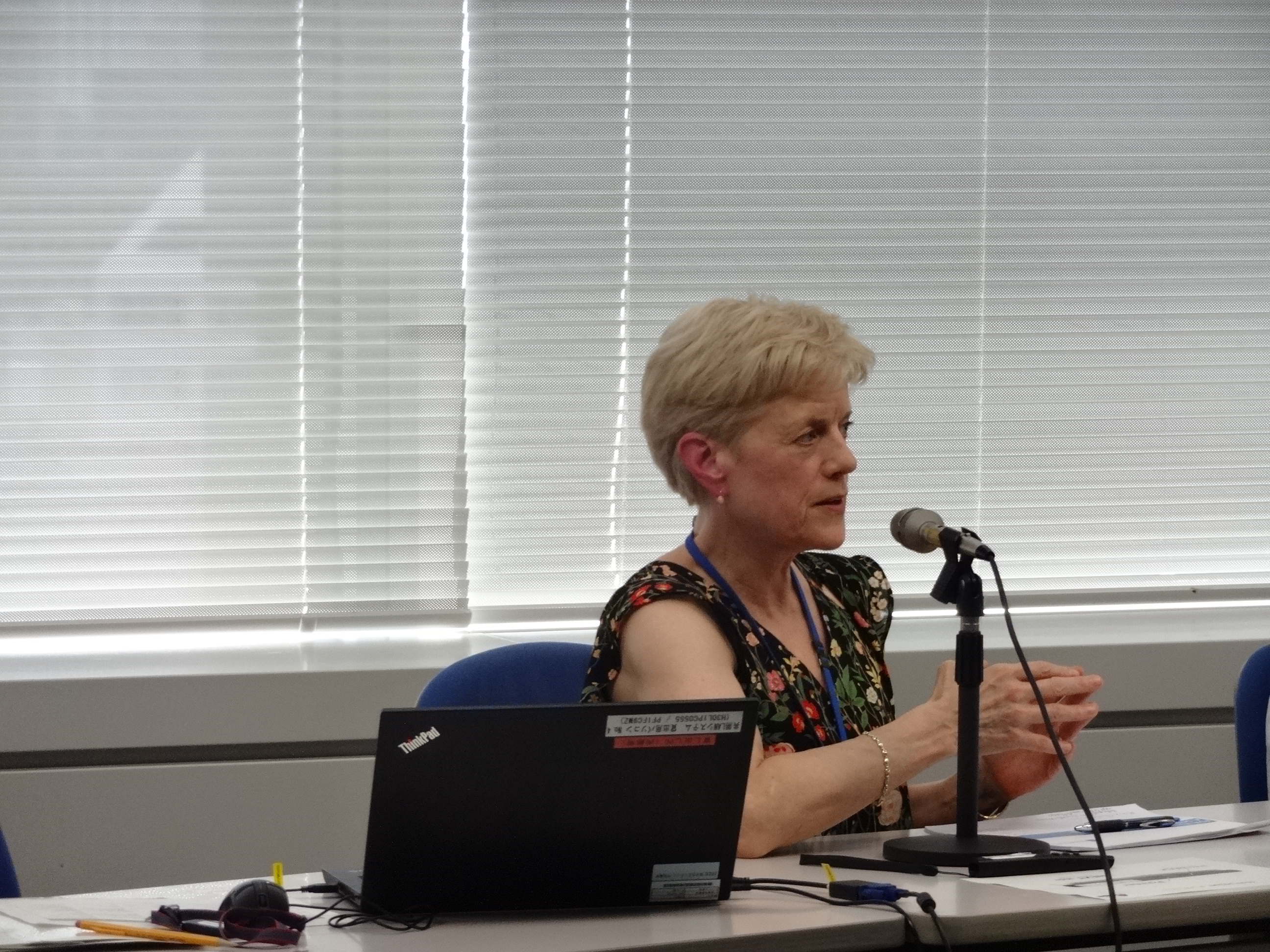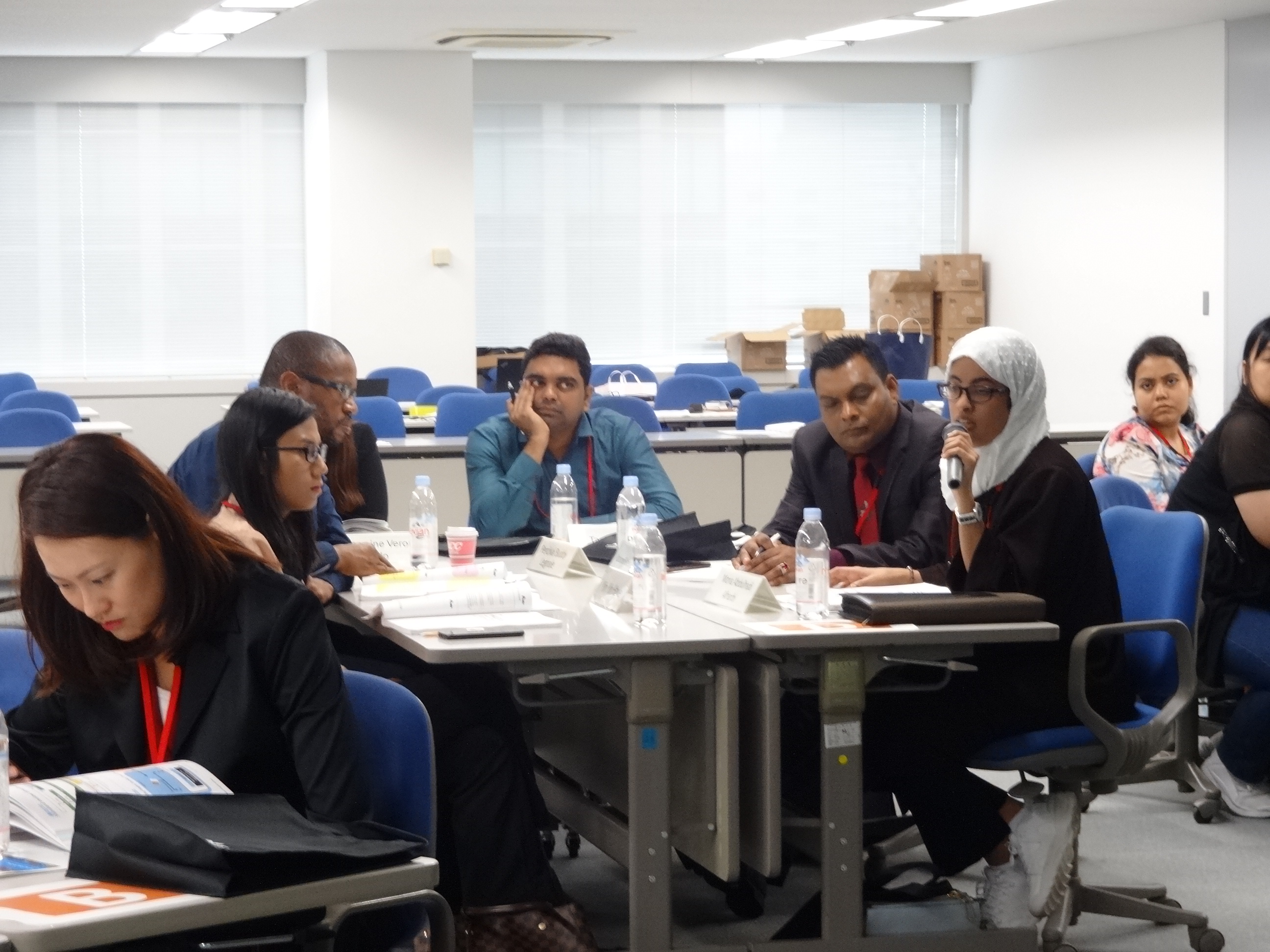 Comments from participants:

For the session on Outline of PMDA:
"Very informative presentation. Also, I'm quite amazed on PMDA's safety triangle especially on relief programme which may help combat anti-vaccination more."

For the session on WHO Recent Activities:
"Very clear on WHO activities especially on ensuring quality, safety and efficacy of health products."

For the session on Review of New Drugs:
"It is good to know about the review structure & process of new drug in Japan."

For the session on Review of Chemistry, Manufacturing and Control (CMC):
"I have learnt about the procedure followed in the review of CMC followed by PMDA."

For the session on Review Process and Consultation for Generic Drugs:
"Slides are clear & informative. Case studies are useful to illustrate the points."

For the session on Review of Biosimilars:
"This session provided the regulatory requirements for biosimilars, review process and FAQ provided the clarity required the subject."

For the session on Innovative Review Pathways:
"I had understood the need of innovative review pathways to address the drug-lag and the method implemented by PMDA to expedite development of innovative drugs."

For the session on WHO Efforts to Promote Reliance:
"The presentation gave the thoughts of GRP and its components and guideline of good reliance practice which may reduce the approval time and unnecessary duplication of work/ review."

For the session on FDA Recent Activities:
"Gained a lot of insight on new innovations occurring at US FDA."

For the session on Case Study (Review of Generic Drugs):
"Case study examples were very informative and provided points to be reviewed for generic drug application."

For the session on Post-marketing Pharmacovigilance:
"Very enlightening information on optimal process of pharmacovigilance.."

<Group photo>


Overall comments from the participants
"I am pleased to join this seminar. The content of each course is solid and helpful to me. Thanks for all PMDA members hard work during this period."

"In general, the seminar was a good one. It was very informative and helps me to understand the review process of drugs. It was very helpful for me to implement review process of generic drugs back home."

"Very comprehensive & very informative. Learned a lot of good standard practices which can be suggested to my country's regulators to further optimize processes in drug review and approval."

"The organization of the seminar is very good. The contents of the seminar is interesting and including many different kind of information that is very useful for regulatory work."
Information about future PMDA-ATC Seminars:
PMDA-ATC Seminars are held periodically, with a different theme for each seminar.
The Seminar announcements are posted on this website.

For any questions regarding PMDA Training Seminar, please contact us by clicking on the "Contact us" logo on top of the website, or please contact the Secretariat (e-mail: PMDA-ATC●pmda.go.jp).

Note: For the purpose of security, @ in the e-mail address is replaced with ●. Please replace ● with @ when you send an e-mail.