Here begins the text.
PMDA-ATC Quality Control (Herbal Medicine) Seminar 2019
Pharmaceuticals and Medical Devices Agency (PMDA) recently completed the PMDA-Asia Training Center for Pharmaceuticals and Medical Devices Regulatory Affairs (PMDA-ATC) Quality Control (Herbal Medicine) Seminar 2019 on December 10 - 12, 2019 in Toyama. This seminar was designed for pharmaceuticals reviewers from overseas regulatory authorities. Total of 14 regulators from 13 countries/regions (Bangladesh, Bhutan, Brazil, Cuba, India, Indonesia, Lao PDR, Malaysia, Philippines, Saudi Arabia, Singapore, Taiwan and Thailand) joined the seminar.

The seminar opened with remarks by Dr. Yoshikazu Hayashi, Director of Office of Asia Training Center for Pharmaceuticals and Medical Devices Regulatory Affairs and Ms. Yumiko Aoyagi, Senior Associate Director, Drug Policy Division, Health and Welfare Department, Toyama Prefecture. Subsequent lectures were provided by the PMDA staffs, representatives from Toyama prefecture, Institute of Natural Medicine of Toyama University, National Institute of Health Sciences, and the Federation of Pharmaceutical Manufacturers' Associations of Japan (FPMAJ). The lectures covered the outline of PMDA, overview of regulations on herbal medicines in Japan, quality evaluation of crude drugs (herbal medicine), regulation and review process of OTC drugs, current status of Japanese traditional medicines (herbal medicine), evaluation process and GMP inspection by prefectural authorities, Japanese Pharmacopoeia (JP), Japanese standards for non-pharmacopoeial crude drugs (non-JP crude drug standards), standards and guidelines for crude drug/kampo medicine marketing approval, quality management and manufacturing management of crude drugs and herbal medicines, and forefront of herbal medicines in modern medical care (see agenda for details). In addition, on site tour to visit the Center for Medicinal Plant Resources and a manufacturing facility of herbal medicine extract were conducted. The participants actively engaged in discussions throughout the seminar.

On the final day of the seminar, the course completion certificates were handed to each participant by Dr. Eriko Fukuda, Director of International Cooperation Office.
Photos and participant comments
<Lectures>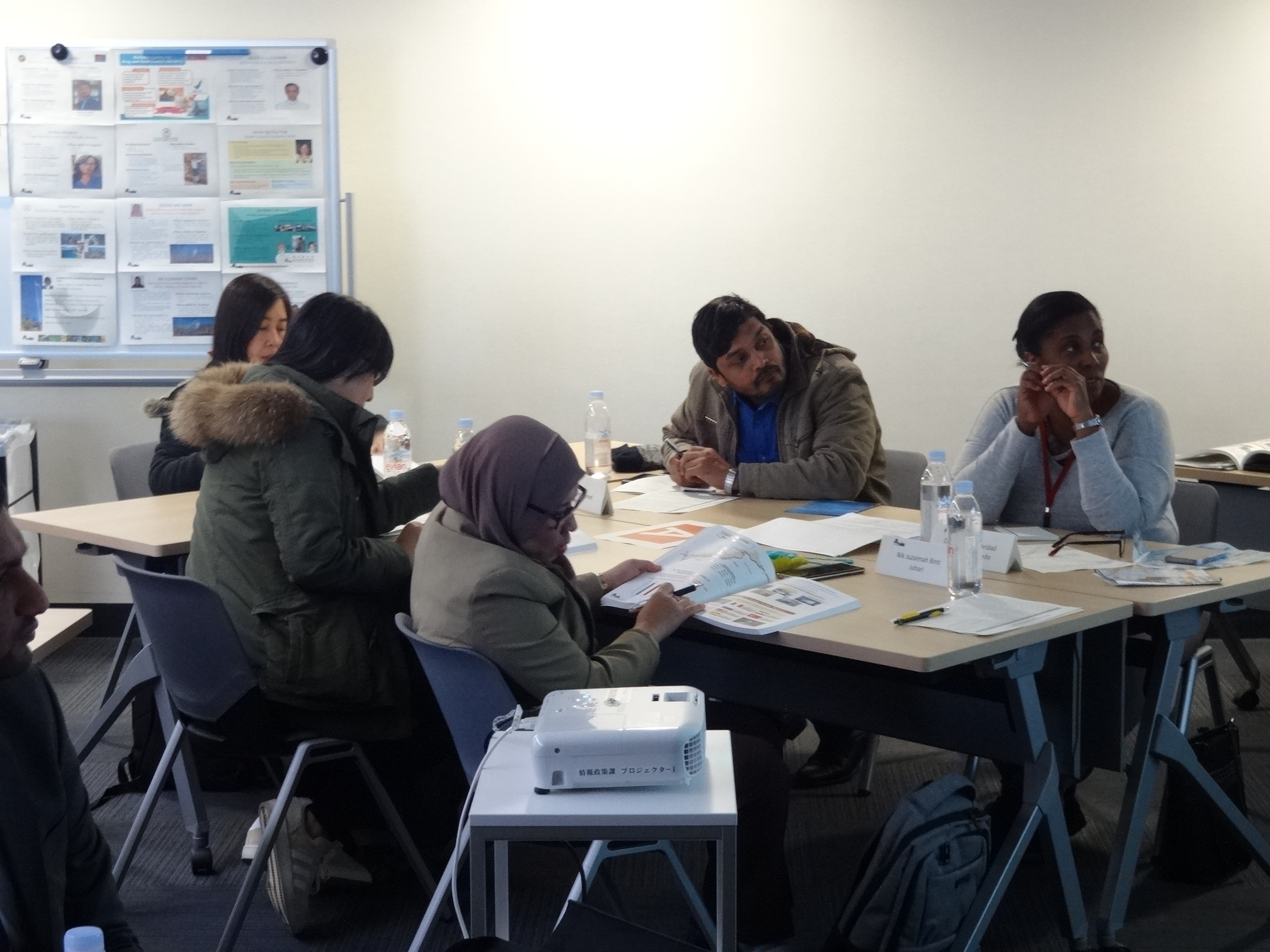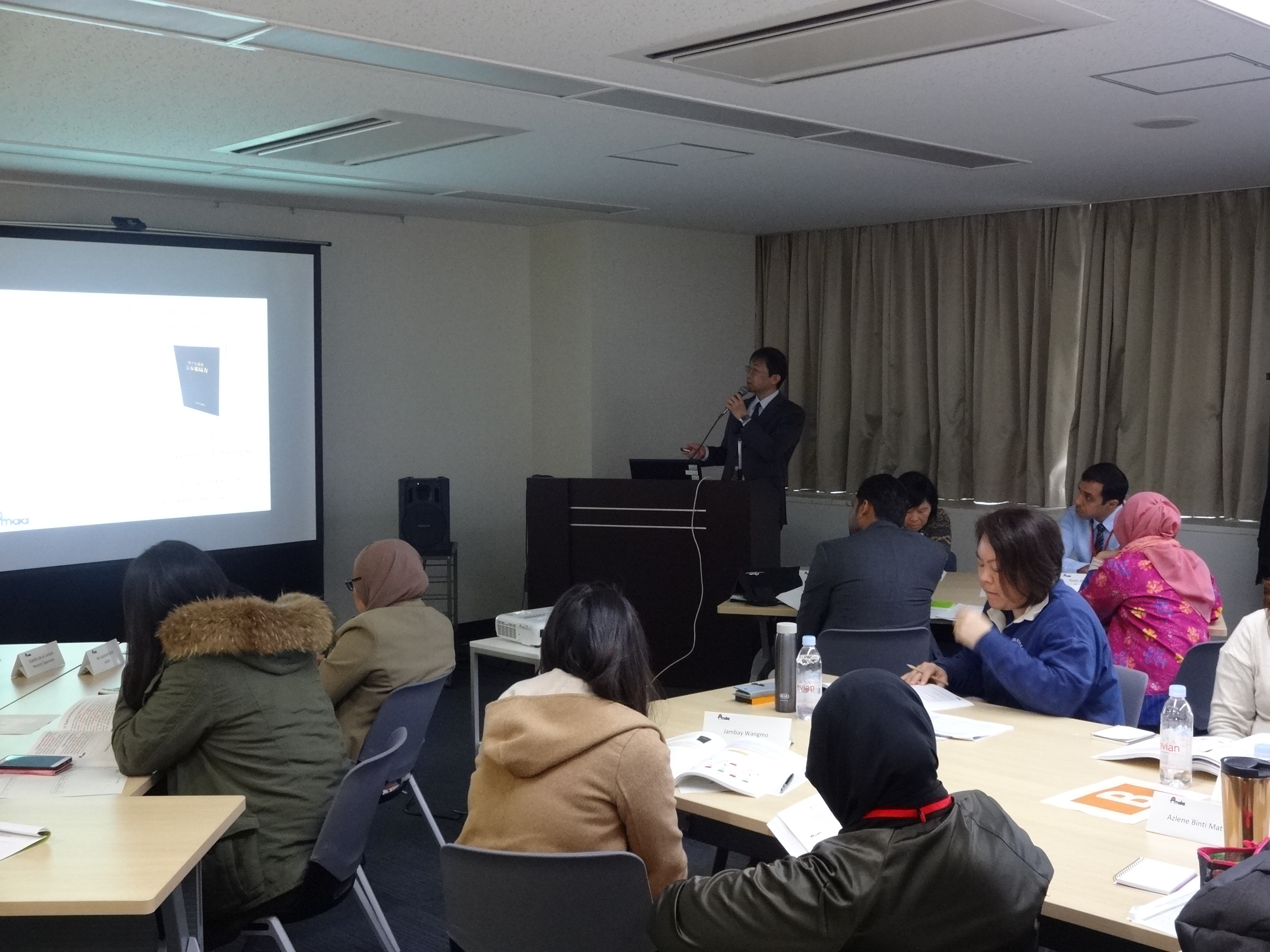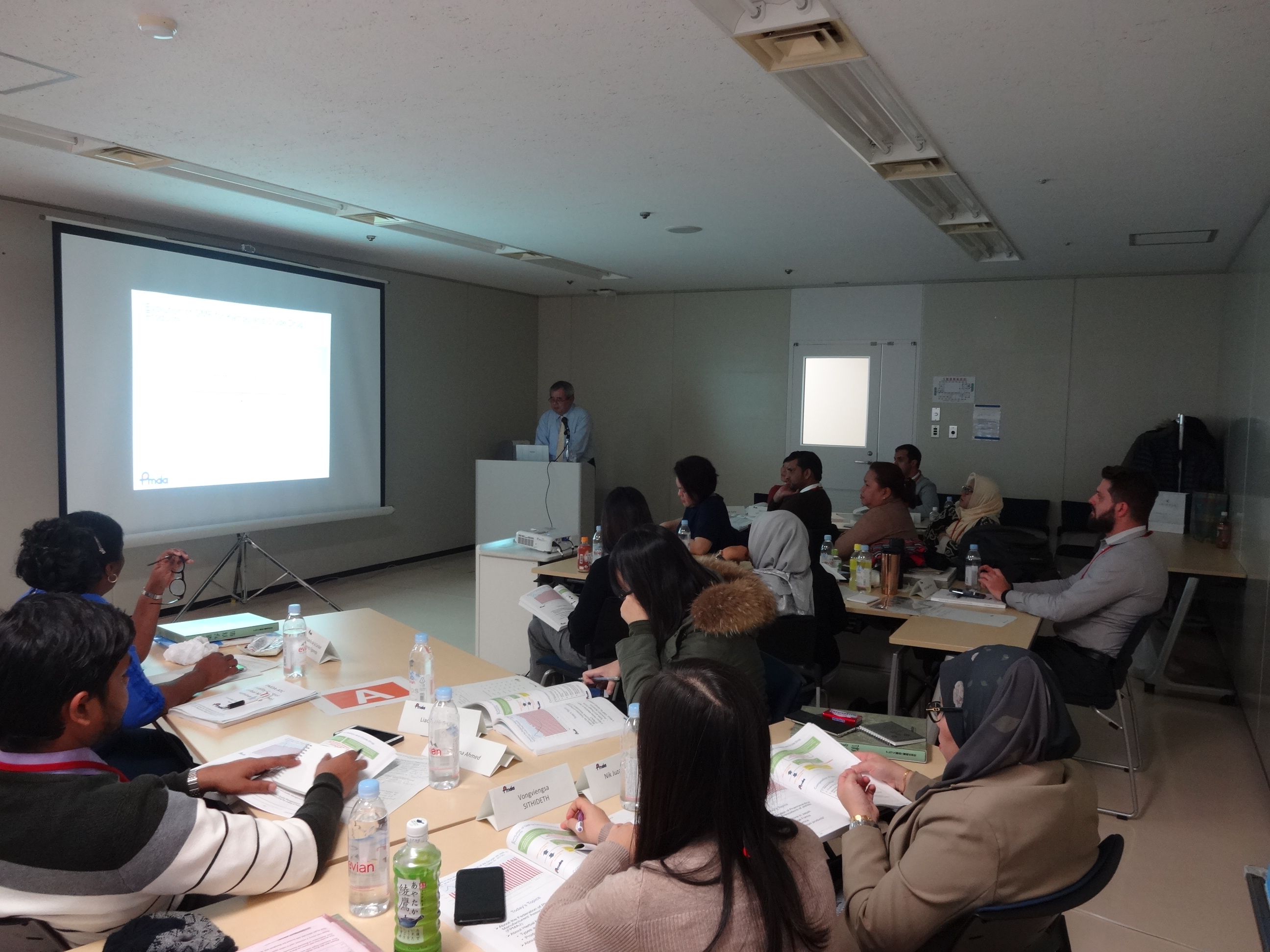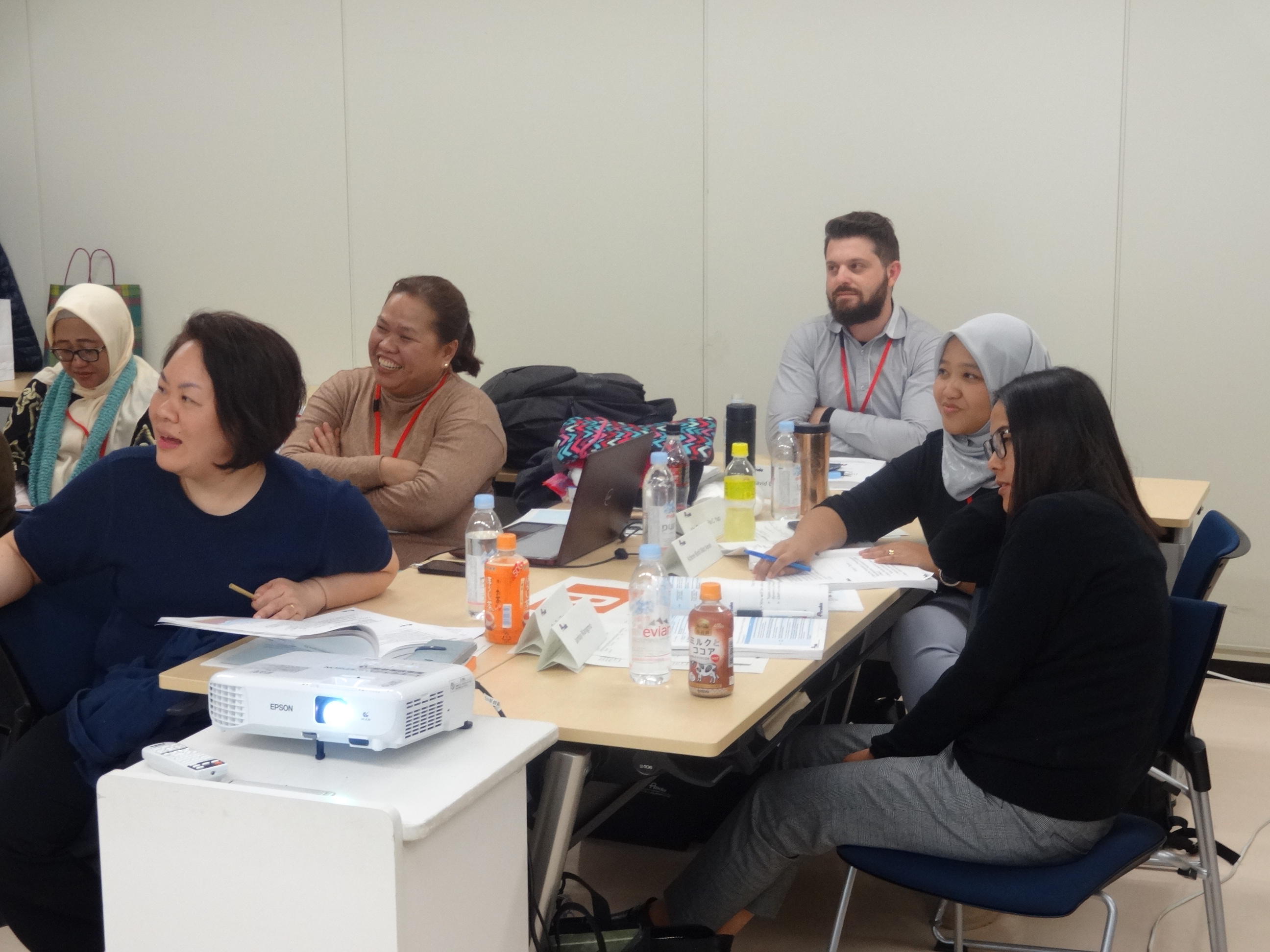 Comments from participants:
For the session on Outline of PMDA:
"Presentation was very much informative. It's my pleasure that now I informed about PMDA."

For the session on Overview of Regulation on Herbal Medicines in Japan:
"I get so many information about Herbal Medicine in Japan."

For the session on Quality Evaluation of Crude Drugs (Herbal Medicine):
"Great presentation, very good voice of herbal medicine examples and answer questions proficiently"

For the session on Regulation and Review Process of OTC Drugs:
"Clear explanation on the classification and requirement of OTC product."

For the session on Current Status of Japanese Traditional Medicine:
"Interesting know herbal medicine (Kampo) is prescribed by medical doctor in Japan because in my country medical doctors doesn't want use herbal medicine to his patient."

For the session on Evaluation Process and GMP Inspection by Prefectural Authorities:
"It's very comprehensive presentation. There are differences in mechanism of product information registration in Japan and Indonesia. It's new to us."

For the session on Japanese Pharmacopoeia (JP), Japanese Standard for Non- Pharmacopoeial Crude Drugs (Non-JP Crude Drug Standards):
"Very good and comprehensive presentation. We just know the history of Kampo medicines."

For the session on Standard and Guidelines for Crude Drugs/ Kampo Medicine Marketing Approval:
"Excellent presentation materials. Good accomplishments, knows his subject very well and pleasant."

For the session on Quality Management and Manufacturing Management of Crude Drugs and Herbal Medicines:
"I enjoyed his presentation, good humor; he engage his participants, very knowledgeable on how the pharmaceutical industry trains specially on Kampo medicines."

For the session on Forefront of Herbal Medicines in Modern Medical Care:
"The studies preformed regarding Diosgenin and Kihito regarding Alzheimer was very interesting to know."
<Center for Medicinal Plant Resources Tour>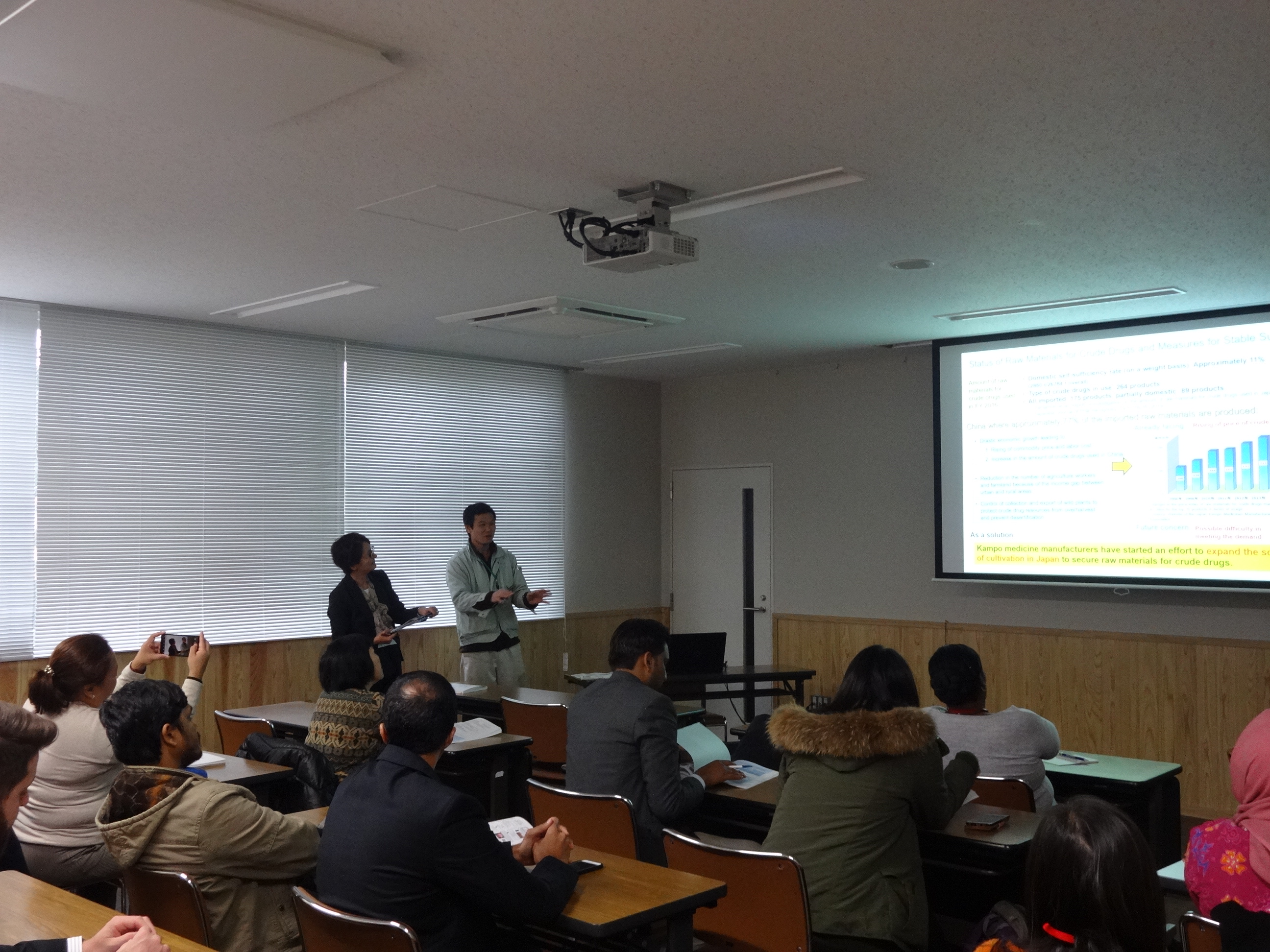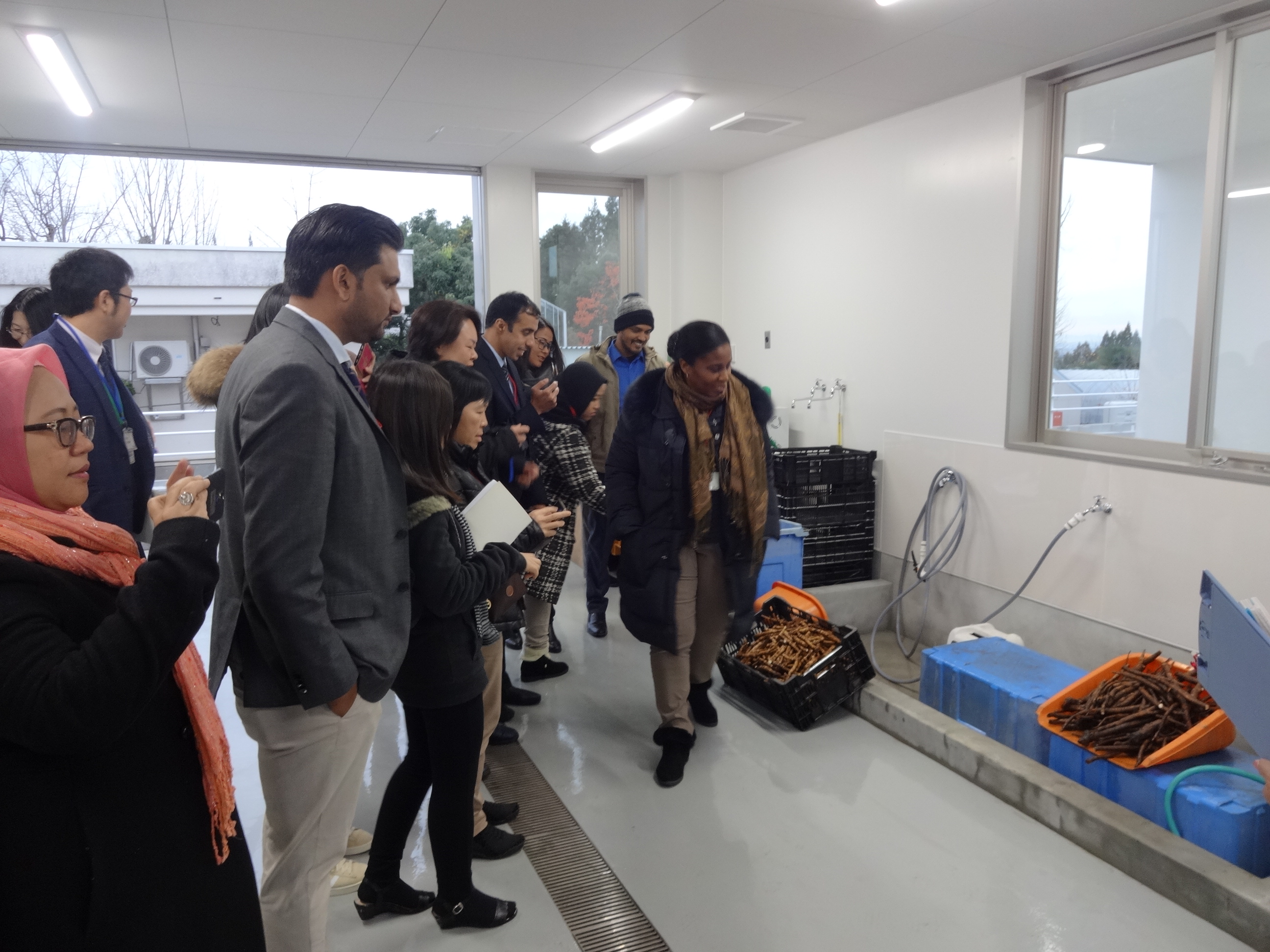 Comments from participants:
"Nice and perfect place for planting. The herbs library was excellent."

"Interesting & engaging demonstration. Staff at medical plant center has been very helpful sharing their knowledge & experience in their expertise."

<Manufacturing Site Tour>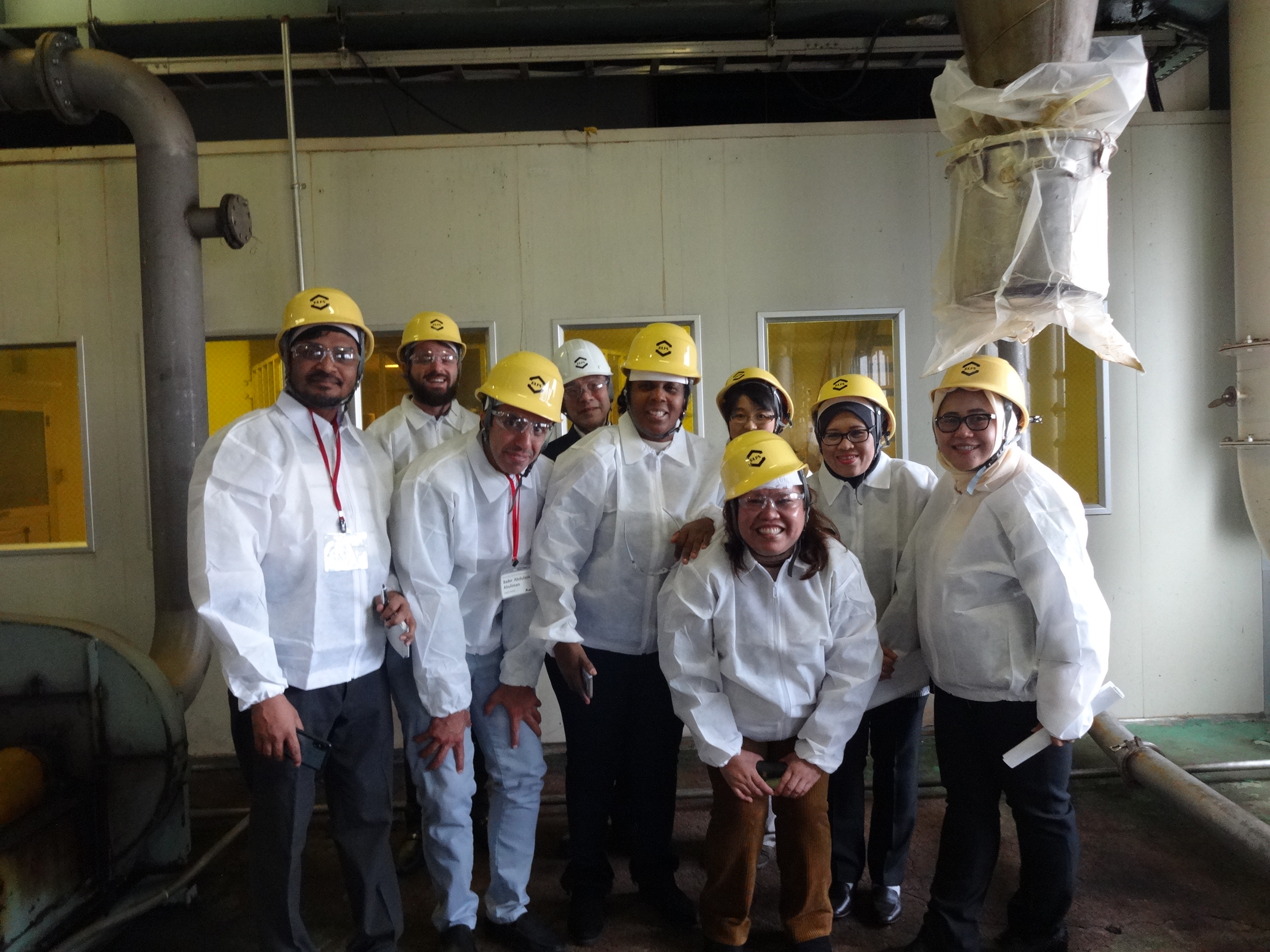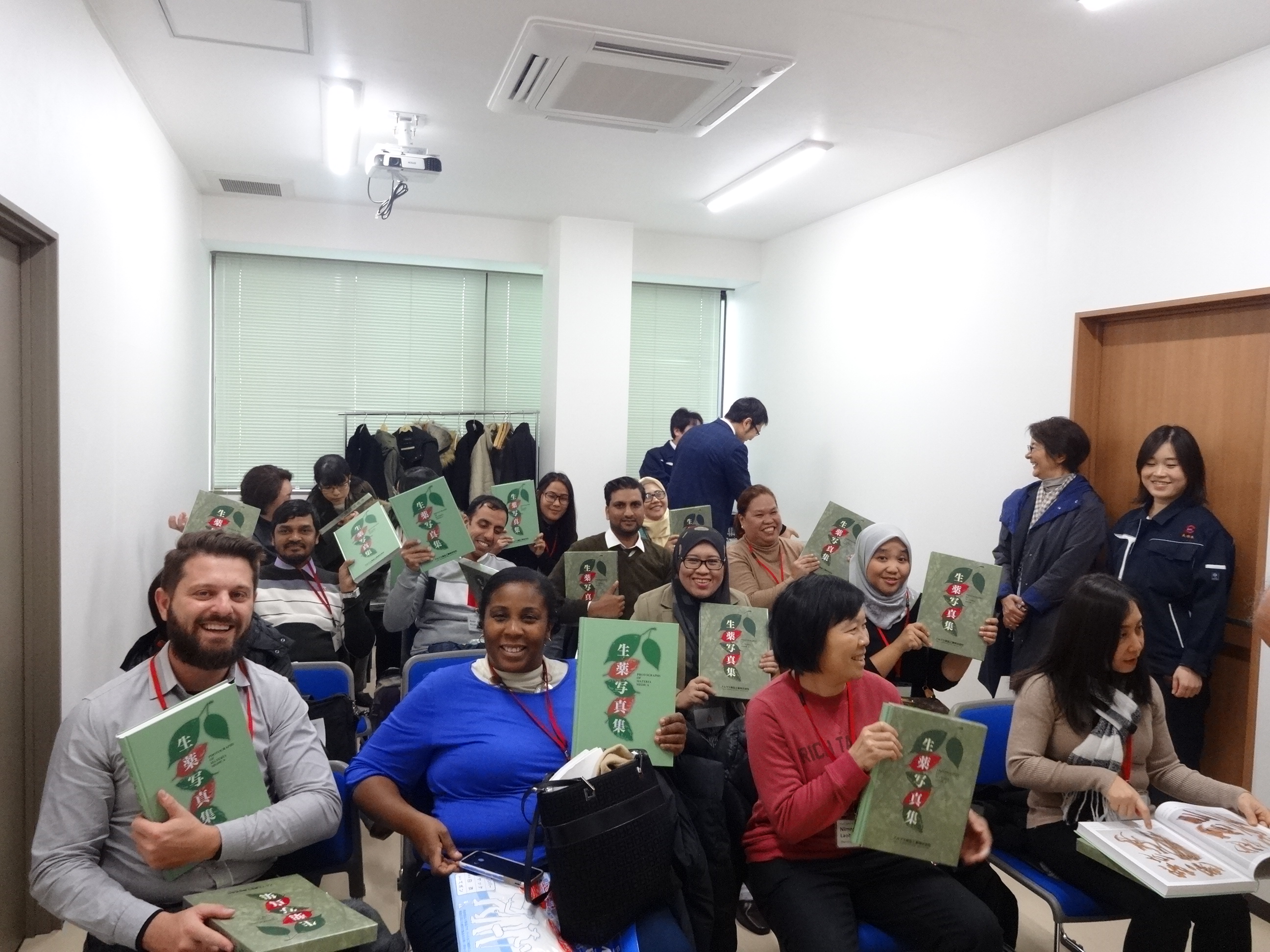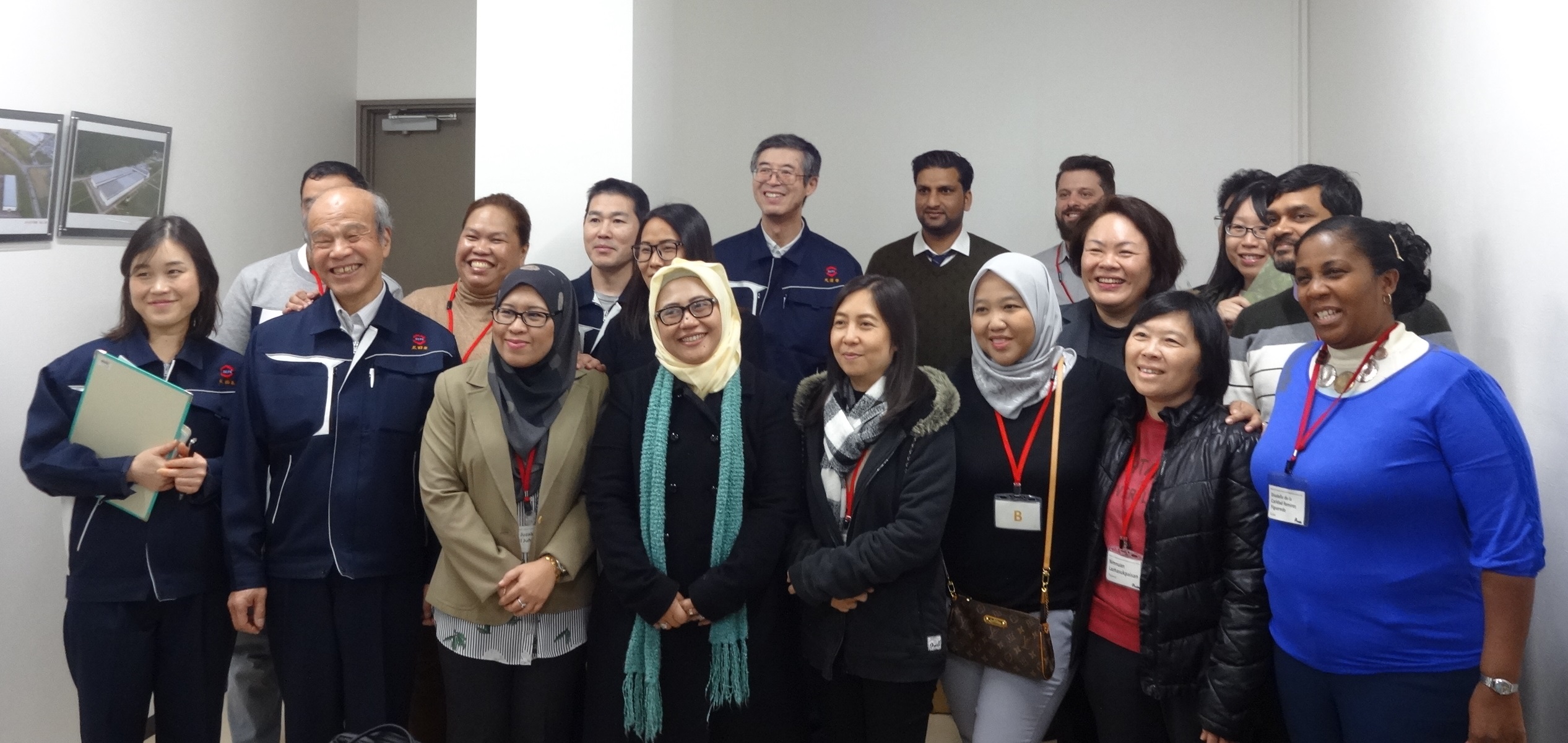 Comments from participants:
"The facility found to be very good in-line with good manufacturing practices. Vessel maintenance, floor & water system may be elaborated/controlled as their one is direct contact with the product."

"Very with language differences, the staff at the manufacturing plant has been very helpful to explain the process in the manufacturing of Kampo product."

<Group photo>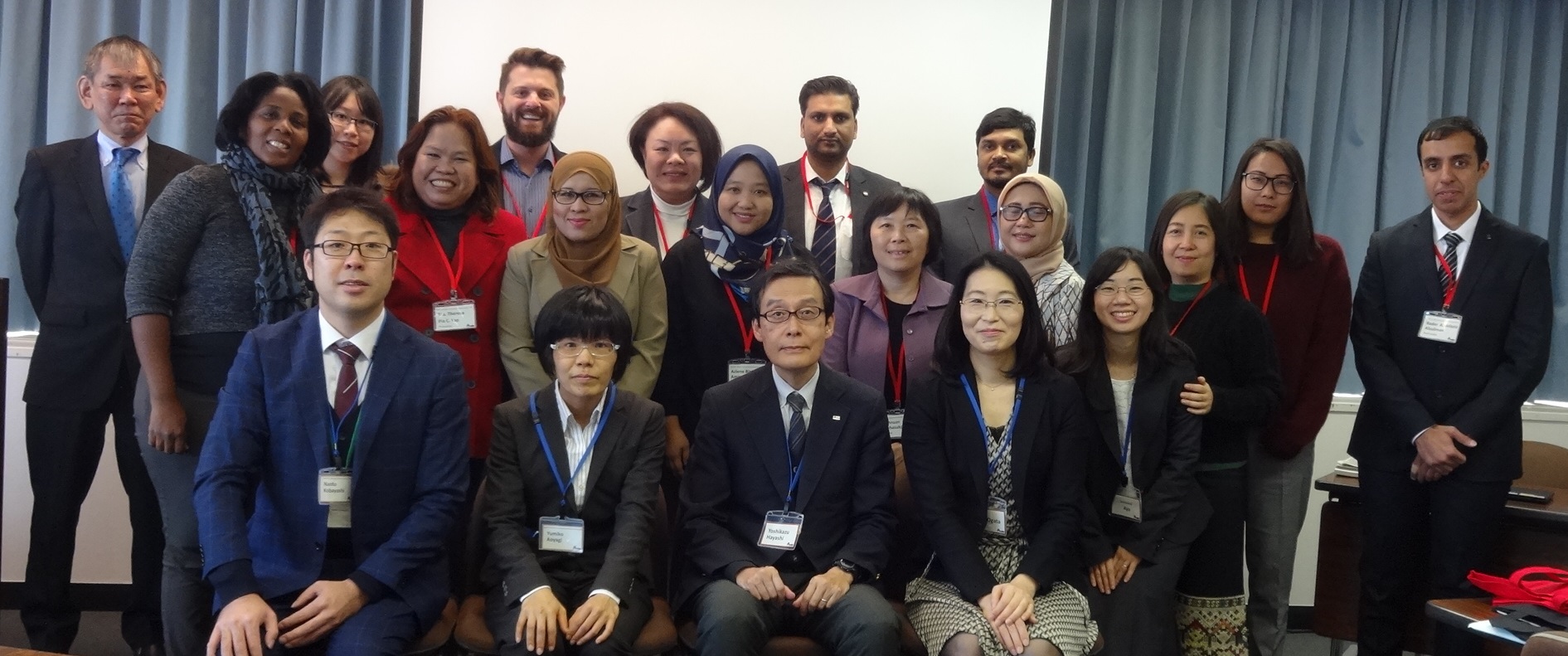 Overall comments from the participants
"It's my great pleasure that PMDA given me this type opportunity. I am very glad to PMDA. Bangladesh is basically agri-based country. Have so many opportunities to grown more herbs. In future about 'Herbal Medicine' we can work together."

"PMDA-ATC organized a seminar on quality of herbal medicine & thoughts of inclusion of herbal medicine is commendable. Also, well organized seminar along with manufacturing unit visit which also give exposure in practical. Wish you good luck for future endeavors!!!"

"Really great seminar, information about Japanese herbal medicine is very thoroush and the event is well organized."

"It a very good for PMDA training seminar that supported by PMDA project.
I very happy that PMDA training office accept me to join this training. I hope the next time I have a chance to joint other topic again in Japan for the quality control of herbal medicine."

"It was a very good opportunity to understand the Japanese system in evaluating pharmaceutical products especially herbal products. In addition, it was a good chance to know the other countries regulation in reviewing herbal medicine. Meeting all people was very fun. Thank you very much."

PMDA-ATC Seminars are held periodically, with a different theme for each seminar.
The Seminar announcements are posted on this website.

For any questions regarding PMDA Training Seminar, please contact us by clicking on the "Contact us" logo on top of the website, or please contact the Secretariat (e-mail: PMDA-ATC●pmda.go.jp).

Note: For the purpose of security, @ in the e-mail address is replaced with ●. Please replace ● with @ when you send an e-mail.