Here begins the text.
PMDA-ATC Medical Devices Seminar 2019
Pharmaceuticals and Medical Devices Agency (PMDA) recently completed the PMDA-Asia Training Center for Pharmaceuticals and Medical Devices Regulatory Affairs (ATC) Medical Devices Seminar 2019 on November 25-29, 2019. This seminar, designed for medical devices and in-vitro diagnostic (IVD) products reviewers from overseas regulatory authorities, was held as the Center of Excellence (CoE) pilot workshop for medical devices under the Asia-Pacific Economic Cooperation, Life Sciences Innovation Forum, Regulatory Harmonization Steering Committee (APEC-LSIF-RHSC). Total of 29 regulators from 18 countries/regions (i.e., Argentina, Azerbaijan, Bangladesh, Brazil, Ethiopia, India, Indonesia, Laos, Malaysia, Myanmar, Nigeria, Peru, Philippines, Russia, Saudi Arabia, Taiwan, Thailand and Vietnam) joined the seminar.

The seminar opened with remarks by Dr. Yoshikazu Hayashi, Director of PMDA-ATC, followed by lectures and group works provided by over 20 PMDA staff members, 2 lecturers from Ministry of Health, Labour and Welfare and a total of 6 lecturers from academia and industry.
The topics discussed included medical device / IVD product reviews, consultations, Good Clinical Practice (GCP), Good Laboratory Practice (GLP), Quality Management System (QMS), post-marketing safety measures, registration system, standards for medical devices (utilization of international standards, etc.), and third party certification process (see agenda for details). Group works in case studies using examples of the new medical device and IVD review, as well as a panel discussion on the theme of development, practical application and international deployment of medical devices, are also provided. In addition, site visit to manufacturing facilities recommended by The Japan Federation of Medical Devices Associations were provided. The participants and PMDA staff members actively engaged in discussions throughout the seminar. On the final day of the seminar, the course completion certificates were handed to each participant by Dr. Yasuhiro Fujiwara, Chief Executive of PMDA.

Photos and participant comments
<Lectures>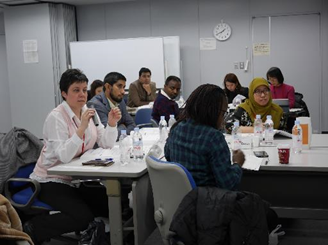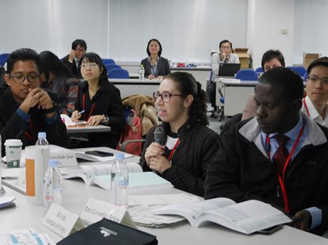 Lectures were provided by experts of medical device / IVD product reviews, GCP, GLP, QMS, registered certification bodies assessments and medical device developments. There were also presentations by representatives of every participating economy about their own systems of medical device reviews. Participants enthusiastically asked many questions.

Comments from the participants:
"The seminar was very good. It's a very good session for learning, especially for us who are very new in medical device registration and PMS."

"The knowledge gained during the seminar would help me to review technical dossiers as per the requirements of my country."

"I have an overview of international deployment of medical devices and need for regulatory harmonization for easier access to medical devices for patients"

<Case studies>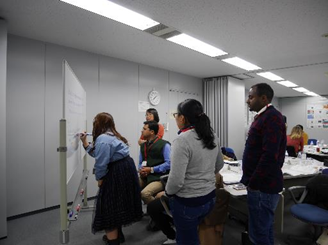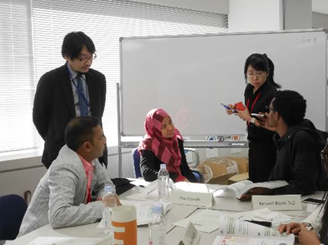 Group works in case study sessions are key sessions of the seminar. They provided opportunities where the participants discussed with other regulators as well as PMDA staff members on the important points to be kept in mind while conducting medical device reviews.

Comments from the participants:
"Review cases clarify the theoretical approaches. It is very helpful for understanding."

"Good session of group discussion with good case study examples. It is an advantage to know each member's country point of view and PMDA's as well. "

"This session is excellent. I think it has a strong base and can be developed into my country for approval of medical devices."

<Group photo>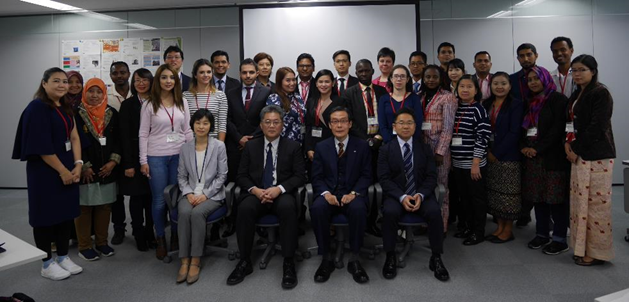 Overall comments from the participants
"Overall the seminar was a very good and interesting one. I learnt a lot in a short period and I believe the knowledge gained here is going to impact positively on the work we do in my organization."

"It is a very good opportunity to know about regulations of MDs in Japan. It is very nice that there are discussions in groups. And thank you for the facility visit. "

"The whole seminar is amazing! All of the things that have been tackled can help us better understand how PMDA regulates medical devices in Japan. I have learned a lot from this seminar that we can use in our country and improve our current regulations."

Information about future PMDA-ATC Seminars:
PMDA-ATC Seminars are held periodically, with a different theme for each seminar.
The Seminar announcements are posted on this website.

For any questions regarding PMDA Training Seminar, please contact us by clicking on the "Contact us" logo on top of the website, or please contact the Secretariat (e-mail: PMDA-ATC●pmda.go.jp).

Note: For the purpose of security, @ in the e-mail address is replaced with ●. Please replace ● with @ when you send an e-mail.