Here begins the text.
Report of the PMDA-ATC Pharmaceuticals Review Seminar 2020 in Jakarta, Indonesia
PMDA-ATC Pharmaceuticals Review Seminar 2020 in Jakarta, Indonesia
Pharmaceuticals and Medical Devices Agency (PMDA) recently completed the PMDA-Asia Training Center for Pharmaceuticals and Medical Devices Regulatory Affairs (PMDA-ATC) Pharmaceuticals Review Seminar 2020 in Jakarta, Indonesia on February 13 - 14, 2020. This seminar was designed for regulatory officials from Indonesian Food and Drug Authority (Badan Pengawas Obat dan Makanan: BPOM). Total of 27 regulators from BPOM (25 central and 2 provincial offices) joined the seminar.

The seminar opened with remarks by Mr. Shinobu Uzu, Associate Executive Director of PMDA, Mr. Yoshihiko Sano, Chief Adviser, Japan International Cooperation Agency (JICA) and Ms. Togi Hutadjulu, Director, Directorate of Drug, Narcotics, Psychotropics, Precursor and Addictive Substances Standardization, BPOM. Subsequent lectures were provided by staff members from PMDA, BPOM, Japan Pharmaceutical Manufacturers Association (JPMA) and academic institution. The topics included Chemistry, Manufacturing and Control (CMC), approval review (new drugs and generics) and innovative review pathways in Japan. In addition, case studies on clinical review and CMC review were conducted; the mock material for CMC review was utilized in the seminar. The lecturers from BPOM also presented topics on the introduction of BPOM and new drug review conducted in Indonesia.The participants actively engaged in discussions throghout the seminar. (see agenda for details)

In total, 9 trainers, including 5 staff members from PMDA and 2 staff members from BPOM, contributed to the lectures and case studies.
On the final day of the seminar, the course completion certificates were handed to each participant by Mr. Shinobu Uzu.
Photos and participant comments
<Lectures>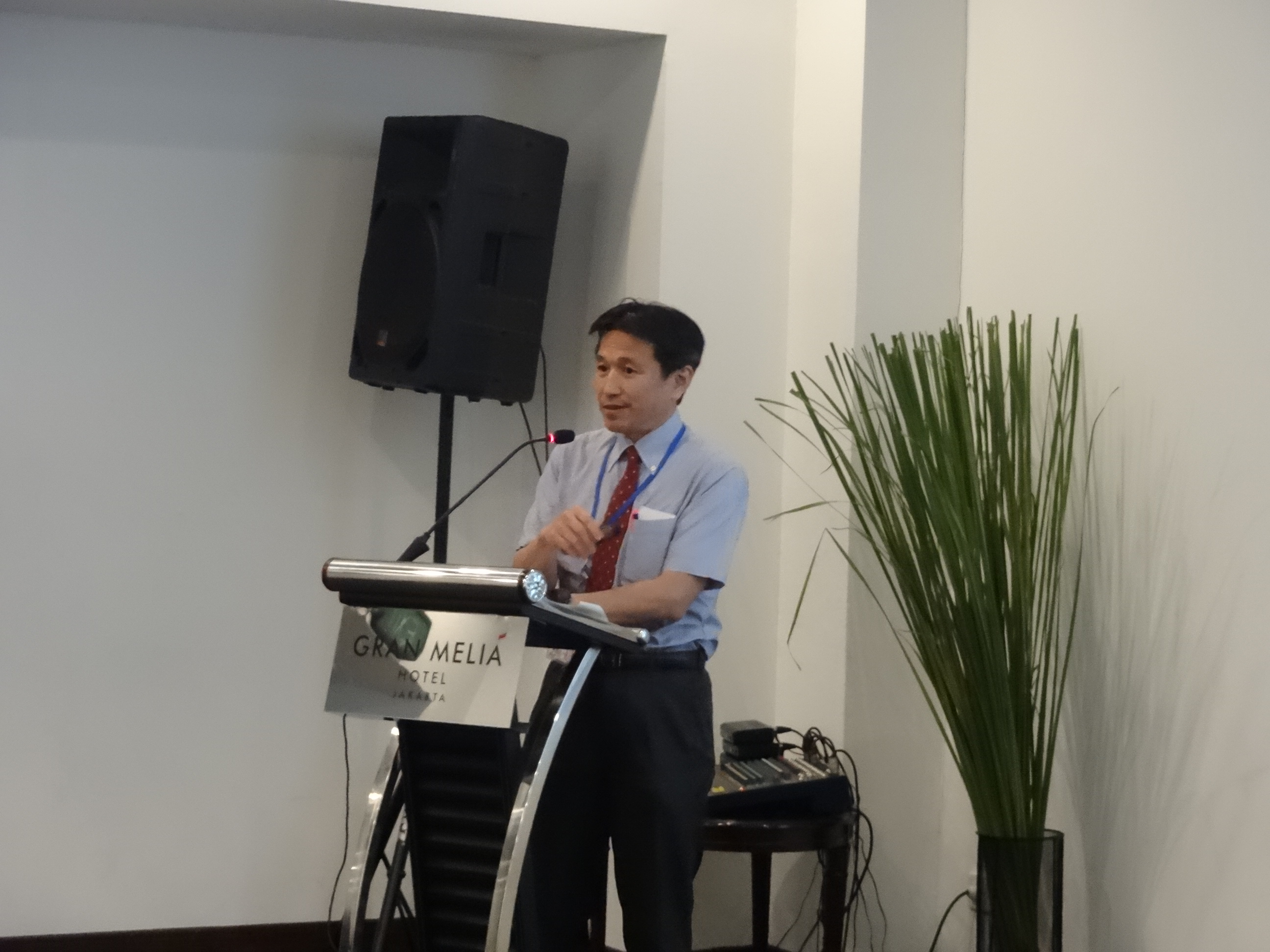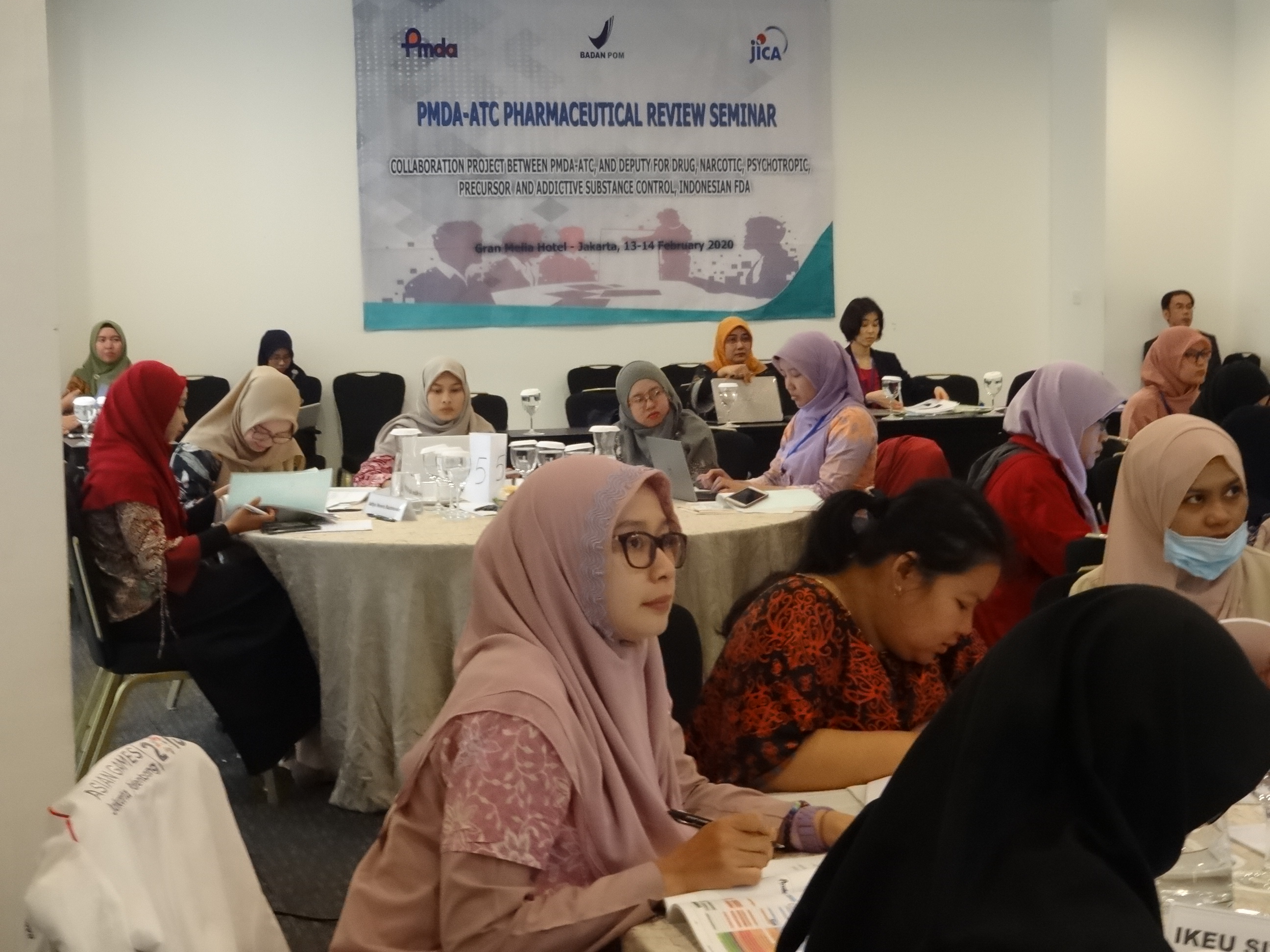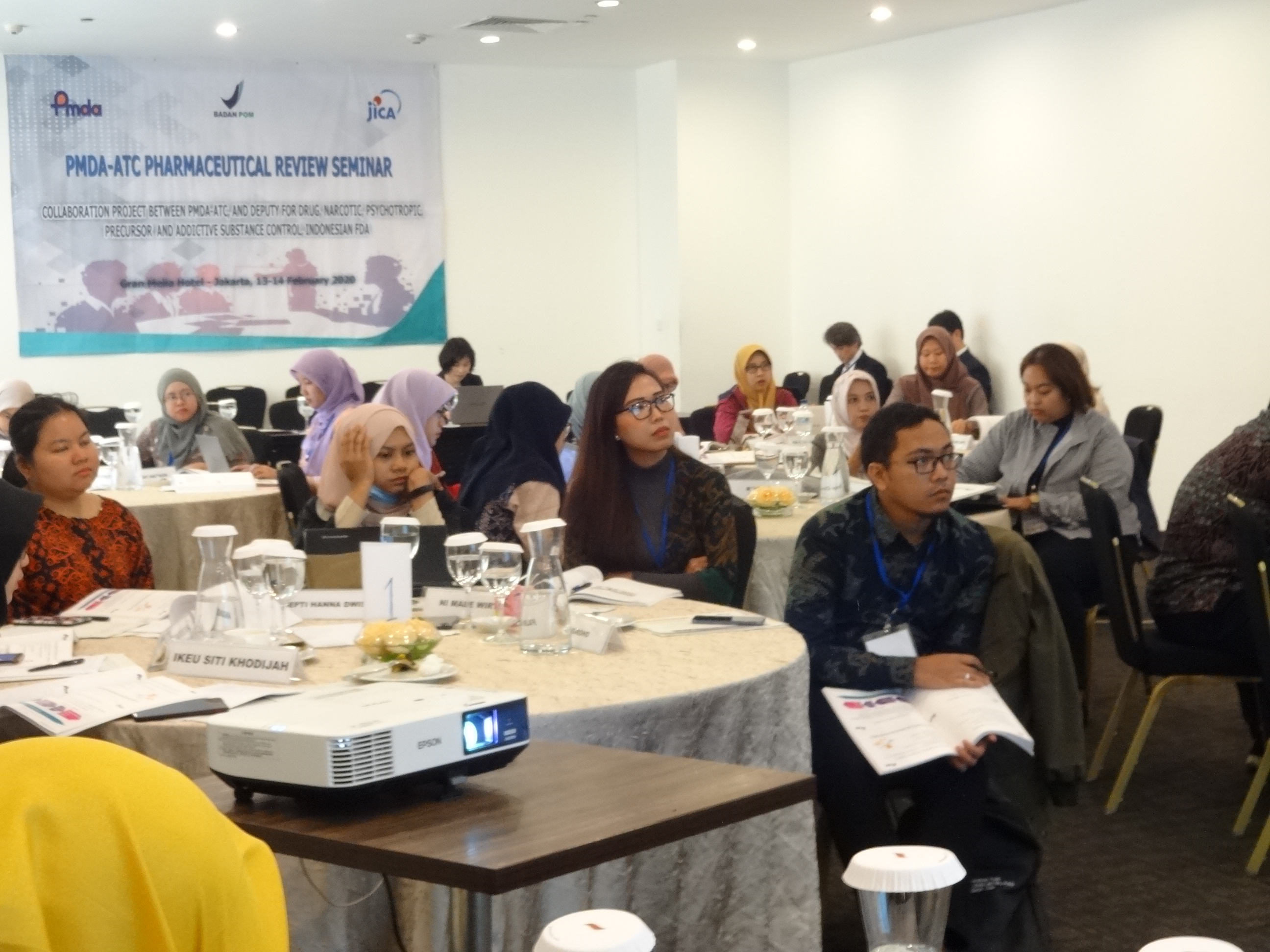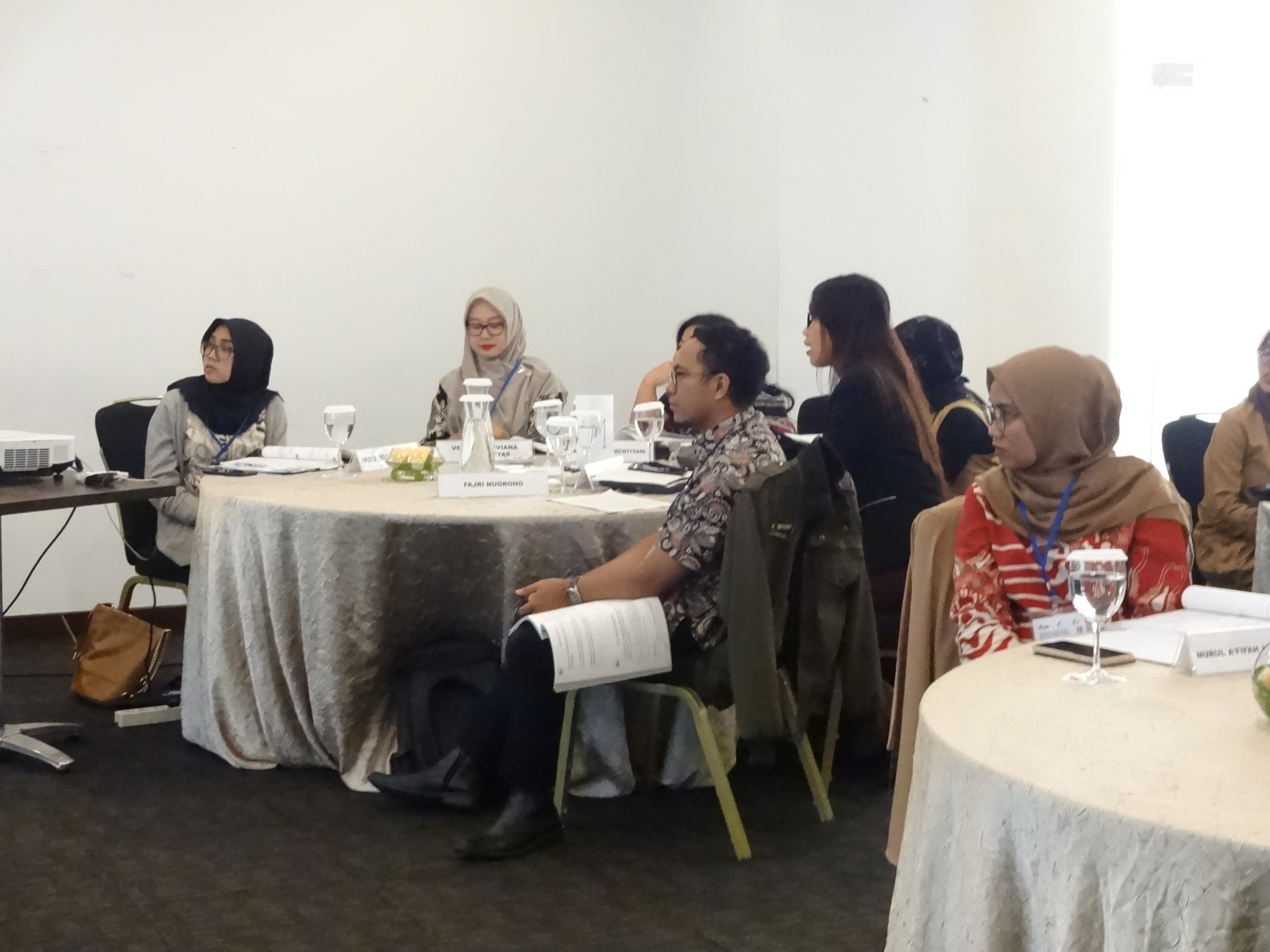 Comments from participants:

For the session on Innovative review pathways in Japan:
"Thank you very much about information Sakigake. I hope to be applied Sakigake in BPOM."
"New knowledge about shortened registration time in Japan, good system & good time."

For the session on Review of Chemistry, Manufacturing and Control (CMC):
"I'm very interested in CMC. Thank you so much. We can increase our knowledge about specifications, test procedure, storage condition and shelf-life."
"The speaker presented materials clearly and concisely. The speaker was a good communicator. The information presented was relevant to my needs and expectations."

For the session on Current Effort on CMC from industries' point of view:
"Nice presentation that provides another point of view related to CMC."

For the session on Review of New Drugs from PMDA:
"Very informative presentation, give comprehensive picture about review of new drugs in Japan that can be used for benchmark system to improve review mechanism in Indonesia."
"Nice presentation. I was amazed that PMDA is one of drug authority who have fast approval timeline for new drug."

For the session on Review of Generic Drug:
"Response to questions were very good. Knowledge of topic were very good. Overall rating of the seminar were very good."
"Many information about review of generic drug, including important aspect that must be considered to obtain an appropriate and adequate conclusion for approval decision."

<Case studies>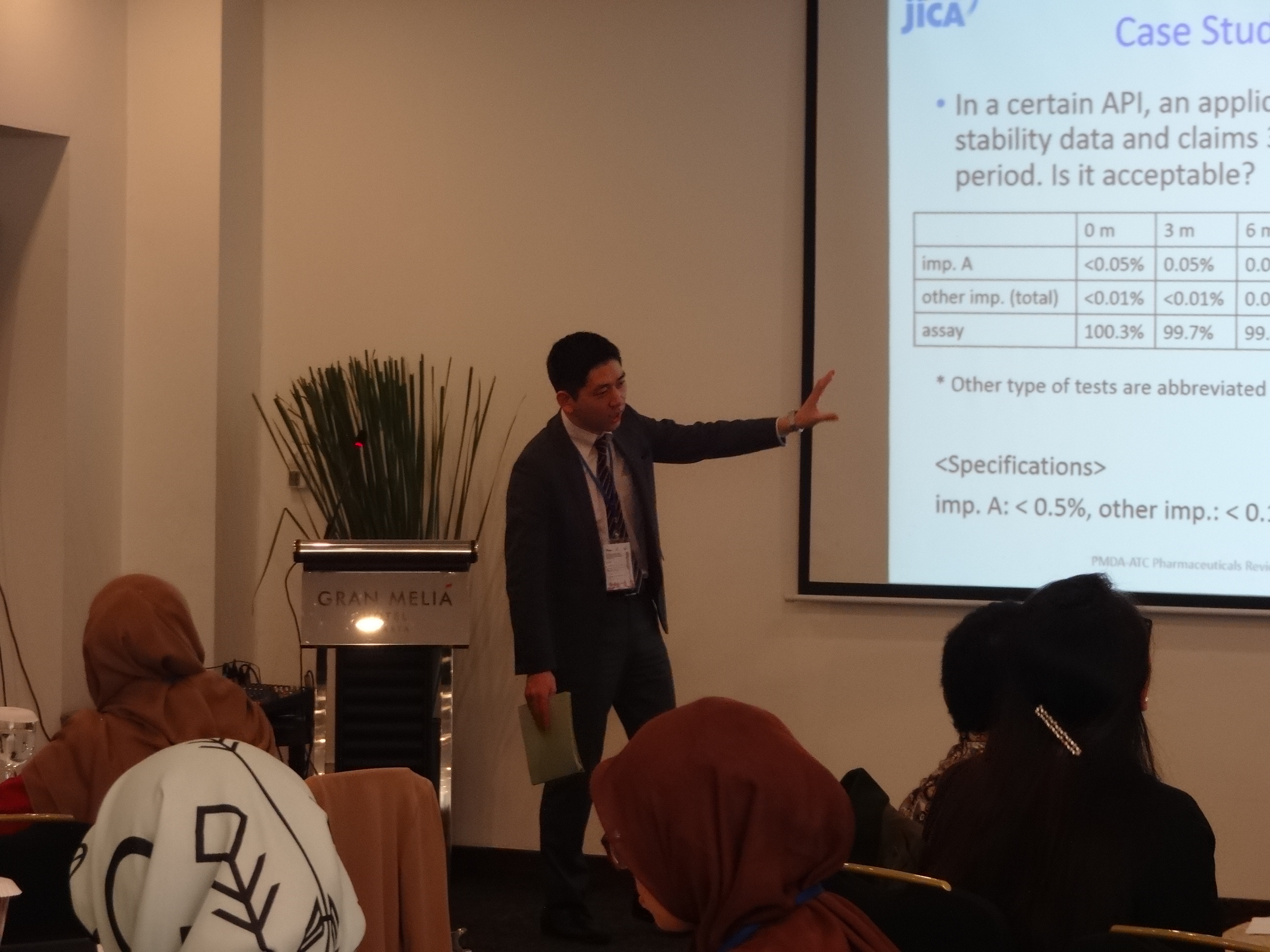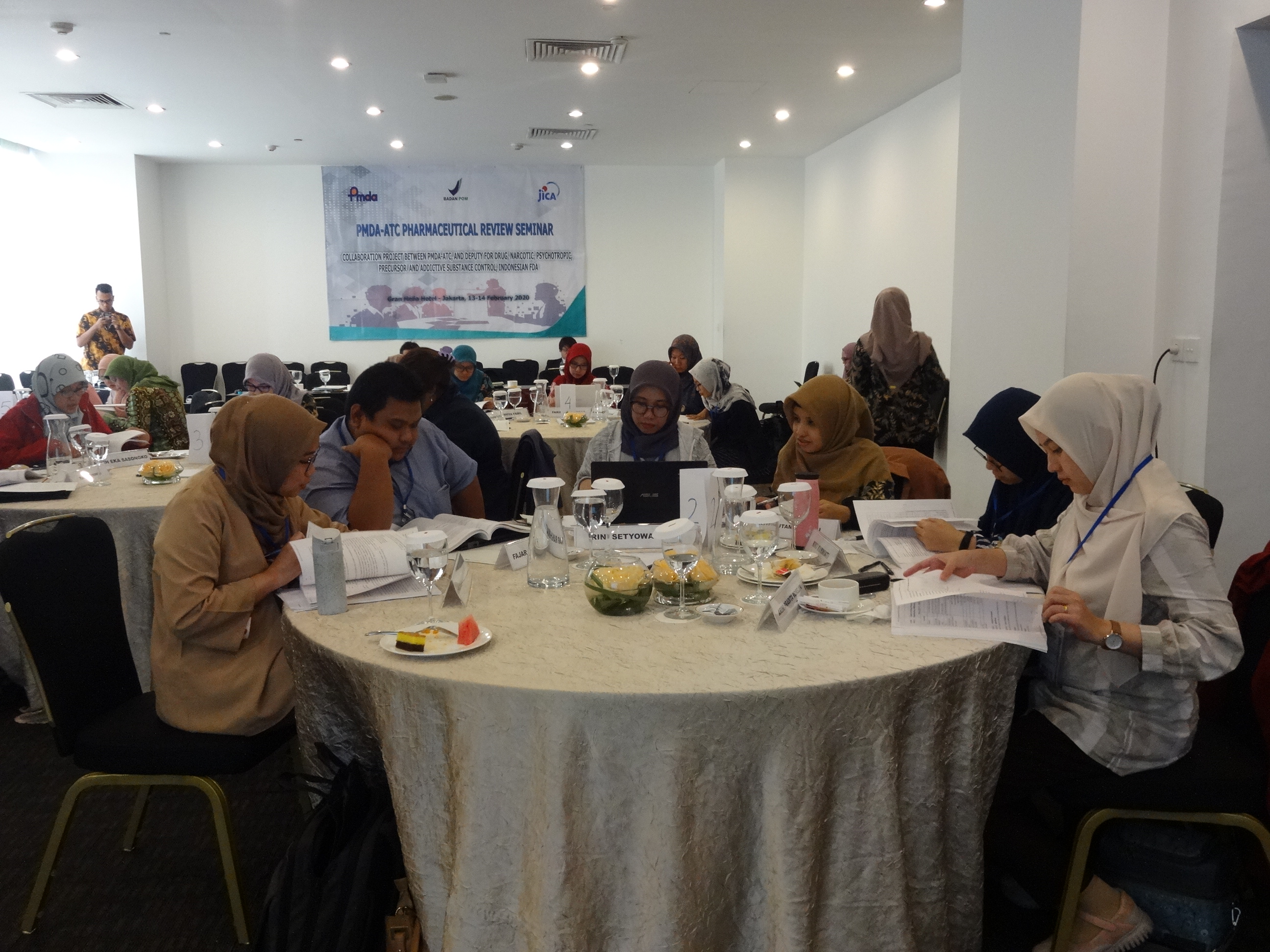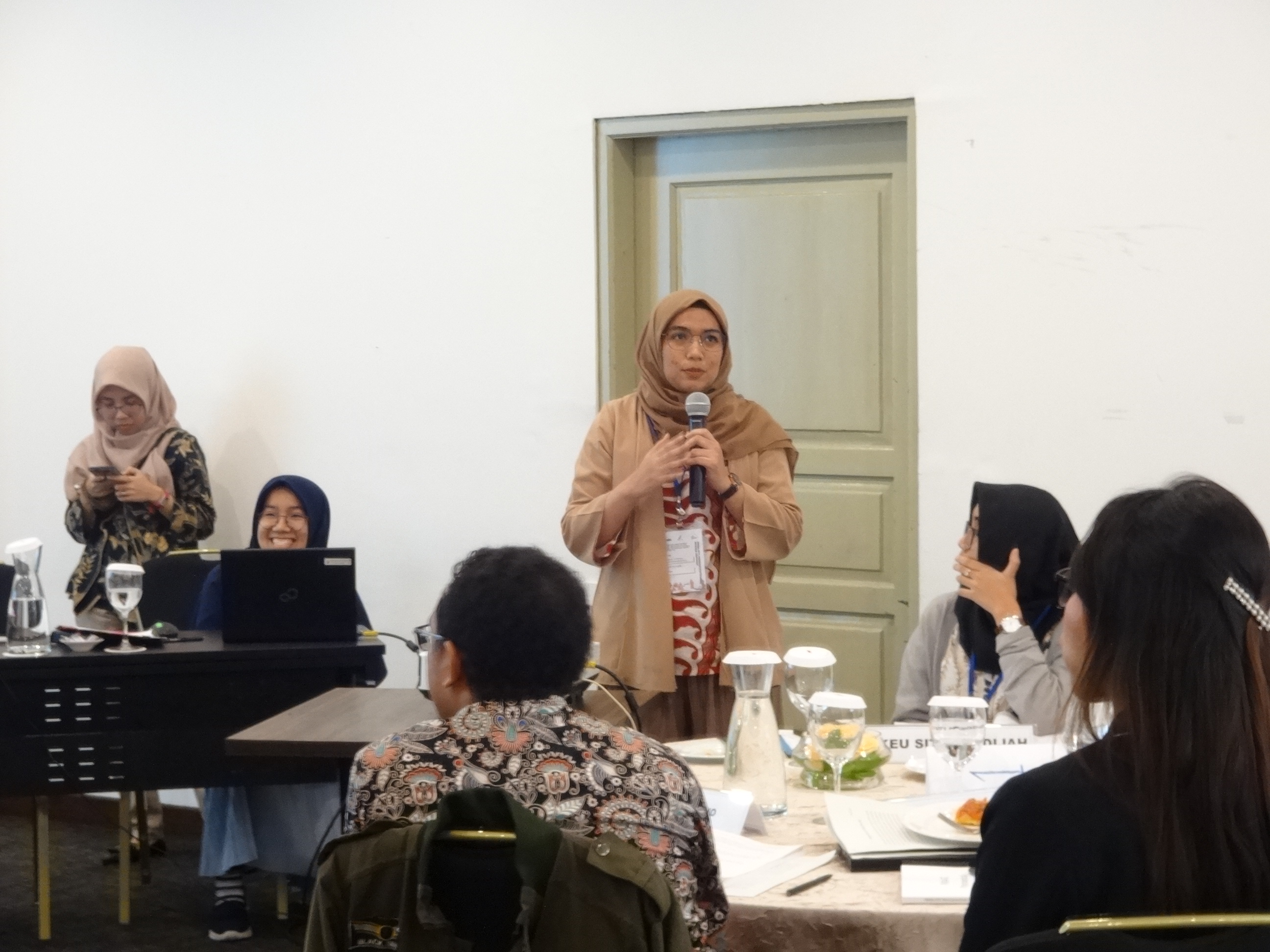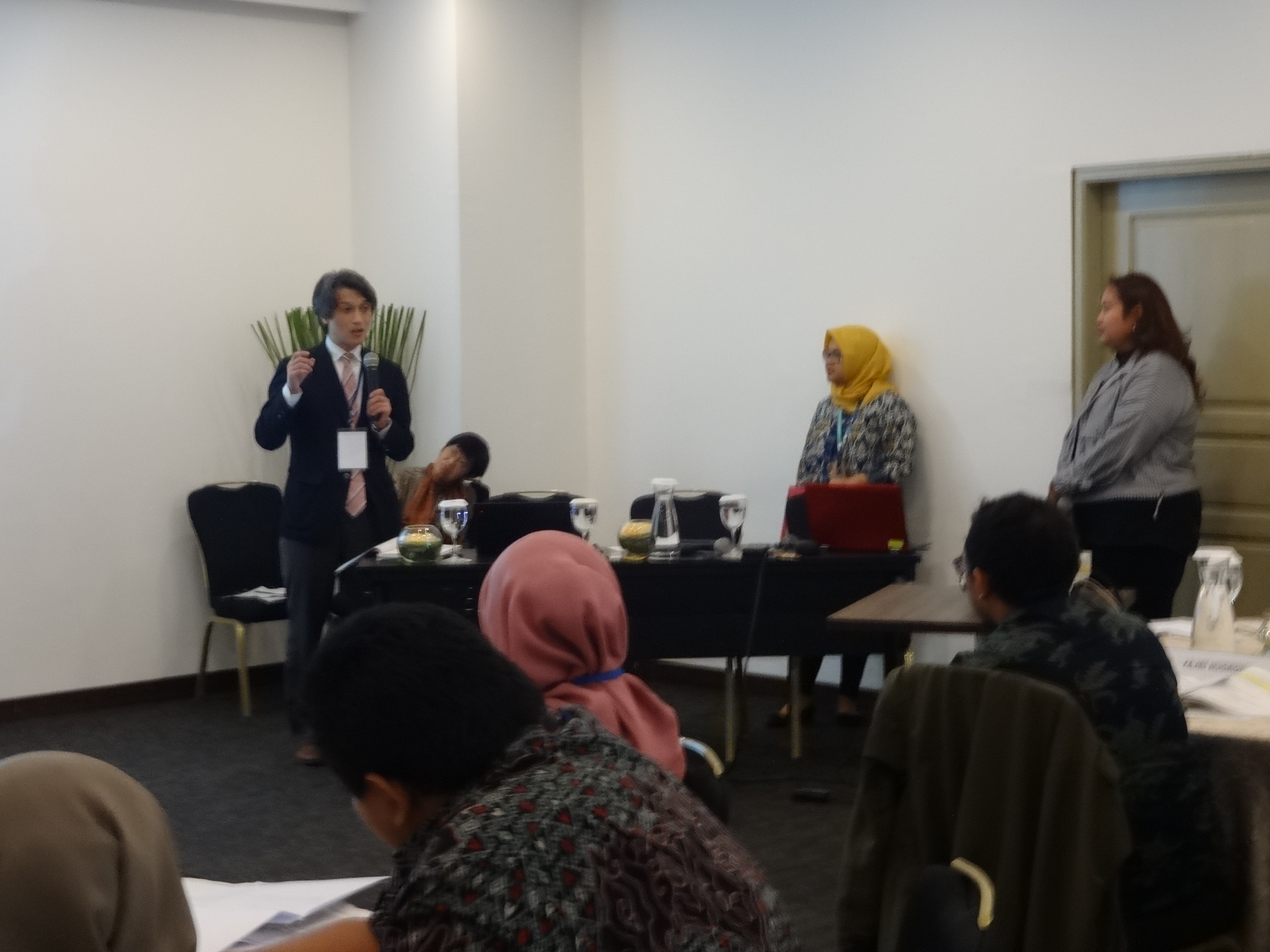 Comments from participants:
For the session on case study (CMC):
"Thank you for sharing. The explanation about case study is really clear, so I can understand to be more careful while review the data."
"It's warm and nice work group discussion. We can have new information and knowledge about case on reviewing product from its data."

For the session on case study (clinical review):
"Thank you so much. The information is very useful and can increase my knowledge about clinical review about antimicrobial drug."
"Interesting presentation. I know new information about clinical trial data. Very impressive information I am very amazed to the presenter that deliver to us about clinical review data. I hope I can remember how to read properly those data."

<Group photo>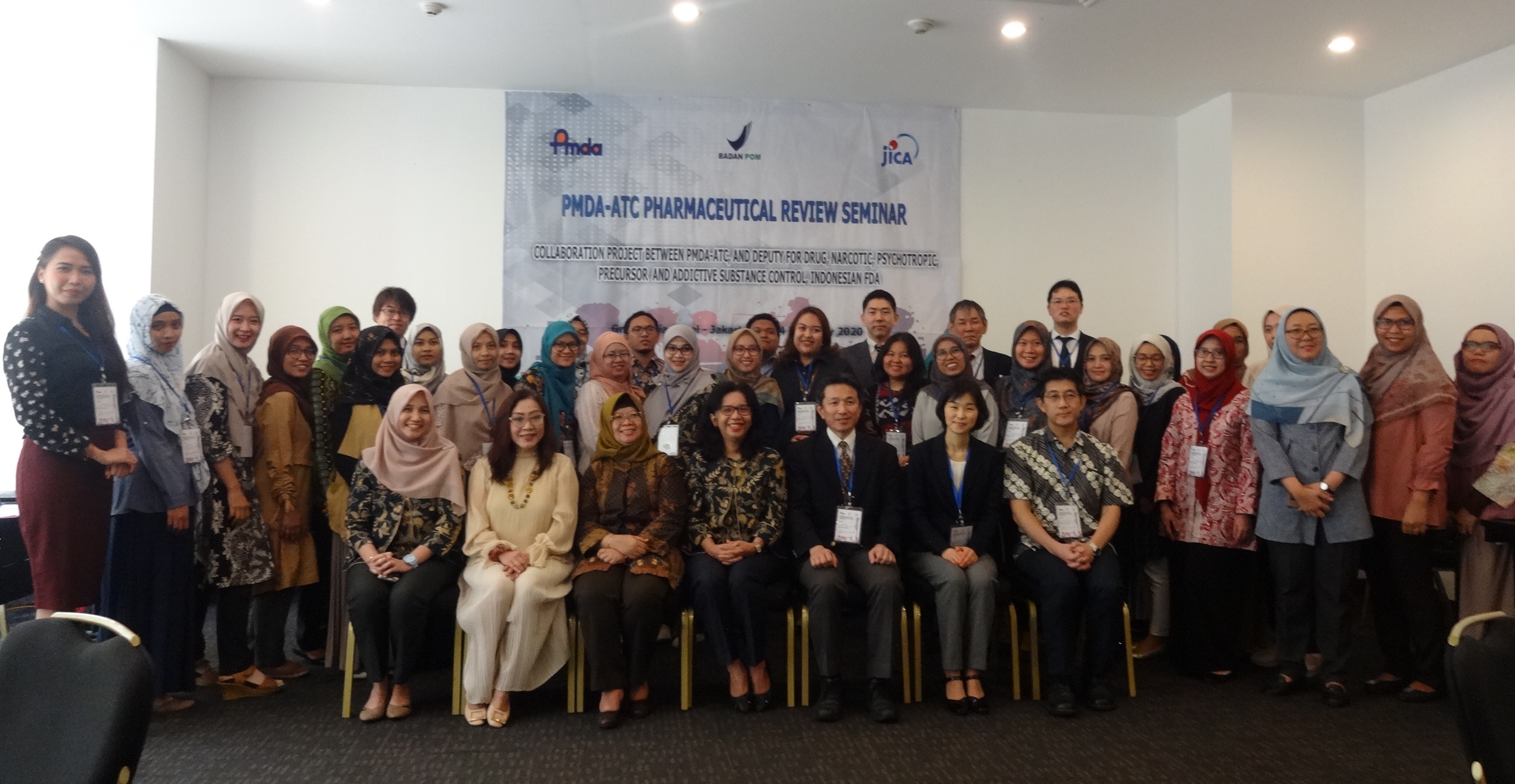 Overall comments from the participants
"The seminar is really informative. Each speaker delivered a detail information. The topic is interesting and it is necessary to an evaluator like me."

"The seminar is good. Very informative for us to know about PMDA and pharmaceutical review."

"Good seminar, a lot of information and knowledge that can be used to improve drug control system in Indonesia, especially about review of drug."

"The seminar is really good and comprehensive. Lessons to be discussed is interesting and related to our job as a drug regulator. So many lessons learned from this seminar."
Information about future PMDA-ATC Seminars
PMDA-ATC Seminars are held periodically, with a different theme for each seminar.
The Seminar announcements are posted on this website.

For any questions regarding PMDA Training Seminar, please contact us by clicking on the "Contact us" logo on top of the website, or please contact the Secretariat (e-mail: PMDA-ATC●pmda.go.jp).

Note: For the purpose of security, @ in the e-mail address is replaced with ●. Please replace ● with @ when you send an e-mail.