Here begins the text.
Report of the PMDA-ATC Japanese Pharmacopoeia Webinar 2020 for Thai FDA
PMDA-ATC Japanese Pharmacopoeia Webinar 2020 for Thai FDA
Pharmaceuticals and Medical Devices Agency (PMDA) recently completed the Asia Training Center for Pharmaceuticals and Medical Devices Regulatory Affairs (PMDA-ATC) Japanese Pharmacopoeia Webinar 2020 for Thai FDA on October 20, 2020. A total of 20 regulators of Thai Food and Drug Administration (Thai FDA) who are engaged in the review of chemistry, manufacturing and control of pharmaceuticals or pharmacopoeia participated in the webinar.
The webinar opened with remarks by Dr. SATO Junko (Office Director of Office of International Programs from PMDA) and by Dr. Suchart Chongprasert (Director of Drug Control Division from Thai FDA). The program of the webinar included lectures and Q&A sessions on the topic of Outline of Japanese Pharmacopoeia (JP), General Methods, Impurity Control and Utilization of the JP. The lecturers were PMDA staff and representatives from "Pharmaceutical and Medical Device Regulatory Science Society of Japan" and "Japan Pharmaceutical Manufacturers Association". After all the lecture sessions, a round discussion based on questions relevant to the topics of the lectures was held and enhanced understanding.
The participants and lecturers actively engaged in discussions throughout the webinar.

Photos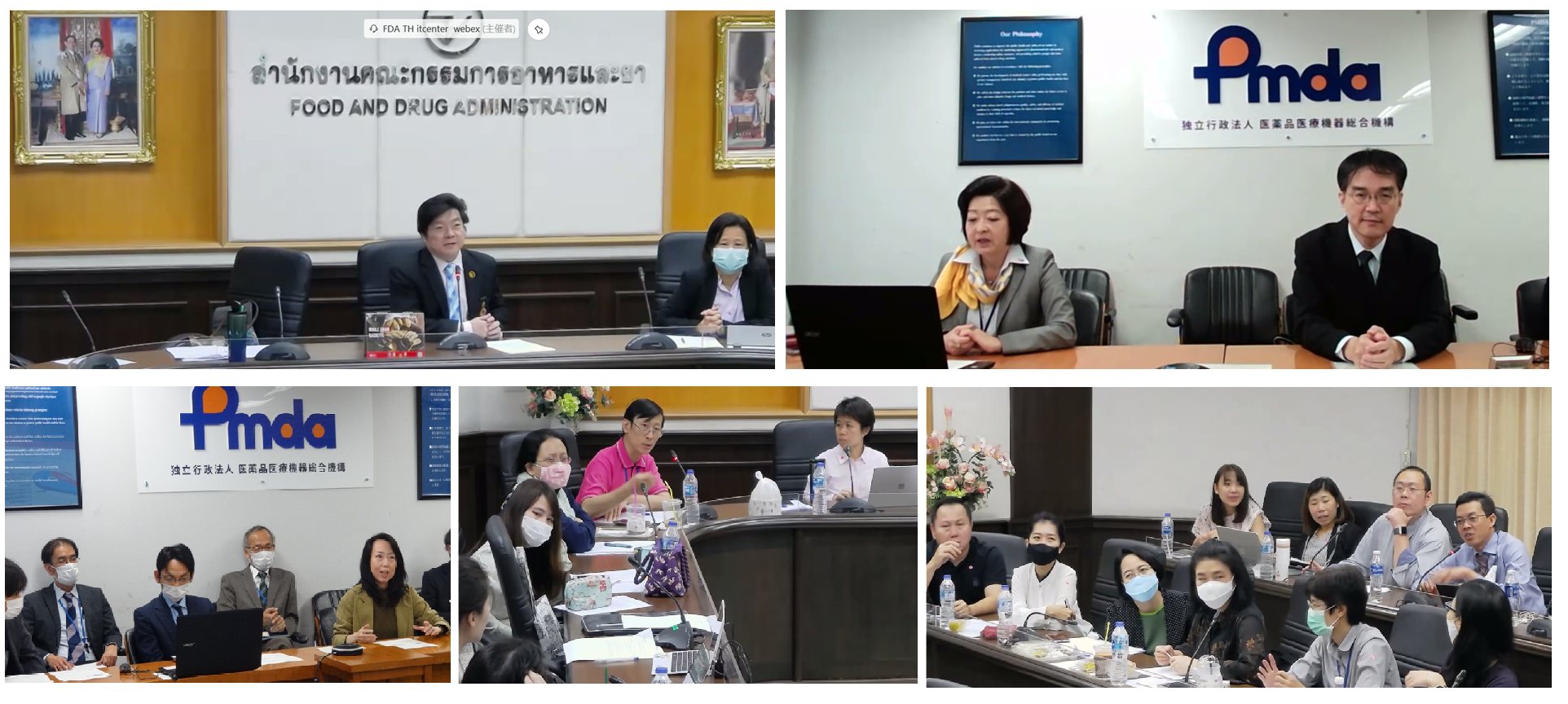 Overall comments from the participants
"It's useful for Thai participants to know more on JP and understand clearly."
"The webinar is a useful way to communicate with each other when we cannot have a physical meeting. It can reduce time and cost for traveling. However, it needs a good internet connection, a good webinar platform and other equipment. When it comes to a Q&A session, the face to face meeting is better."

Information about future PMDA-ATC Seminars
PMDA-ATC Seminars are held periodically, with a different theme for each seminar.
The Seminar announcements are posted on this website.

For any questions regarding PMDA Training Seminar, please contact us by clicking on the "Contact us" logo on top of the website, or please contact the Secretariat (e-mail: PMDA-ATC●pmda.go.jp).
Note: For the purpose of security, @ in the e-mail address is replaced with ●. Please replace ● with @ when you send an e-mail.