Here begins the text.
Report of the PMDA-ATC Pharmaceuticals Review Webinar 2022
PMDA-ATC Pharmaceuticals Review Webinar 2022
PMDA held a webinar entitled "PMDA-ATC Pharmaceuticals Review Webinar 2022" December 6 to 8, 2022.
This webinar was intended for officials of overseas regulatory agencies involved in the review of pharmaceuticals. A total of 35 regulators from Azerbaijan, Chile, China, Chinese Taipei, Egypt, Ethiopia, Hong Kong, India, Indonesia, Malaysia, Pakistan,the Philippines, Saudi Arabia, Sri Lanka, Tanzania and Uganda joined the webinar.

The participants were required to take the PMDA-ATC E-learning course "Pharmaceuticals Review" prior to the webinar for preparatory study.

The webinar was opened with the remarks by Mr. UZU Shinobu, Director of PMDA-ATC. The lectures were given by PMDA staff through the webinar.

On the 1st day of the webinar, lectures on New Drug Approval Review, Review using Foreign clinical data, Regulatory Challenges against COVID-19 were offered with subsequent Q&A sessions. On the 2nd day, participants engaged in discussion in case study group work after taking a lecture on Review of Orphan Drugs. On 3rd day, there were a lecture on Review of Chemistry, Manufacturing and Control (CMC) and a group discussion on Review of Generic Drugs. (see program for details)

At the end of the webinar, Dr. FUJIWARA Yasuhiro, Chief Executive of PMDA handed the course completion certificate to each participant virtually. Dr. SATO Reiko, Senior coordinator of the webinar attended both the opening and the closing session.
Photos and participant comments
<Opening & Closing>

<Lecturers>

<Participants>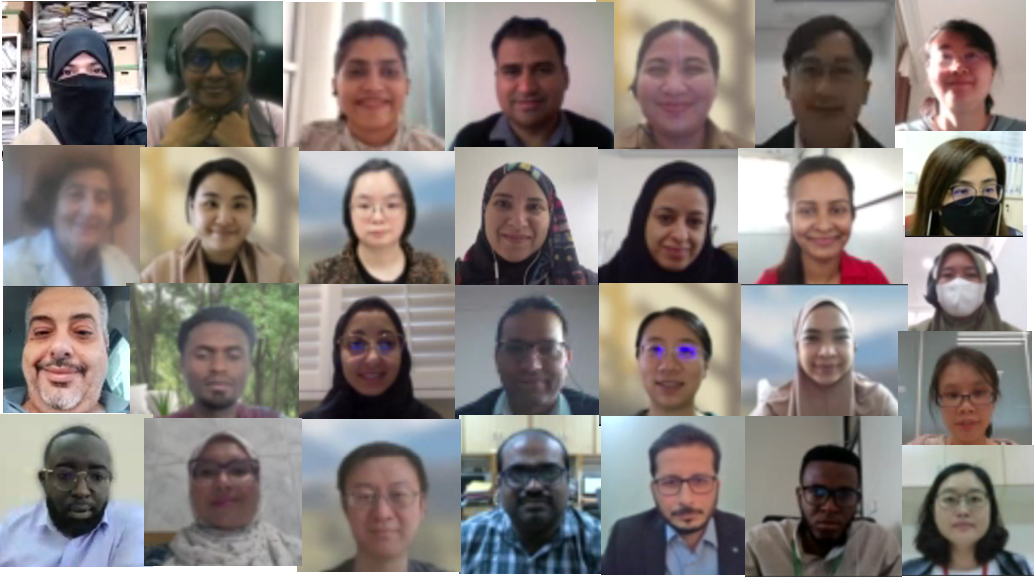 Comments from the participants:
"It was a very good webinar especially I have learned a lot from it. The case study and presentation session were also very interactive."
"Very useful webinar and sharing of practical information."
"It was a good platform to engage with other regulators."
"It was very good, interesting, interactive & so well organized"
"A very good initiative was taken to brush officials with real-time practices/inputs."