Here begins the text.
4th PMDA Training Seminar(DAY 3)
Topic : Factory Tour for Generic Drugs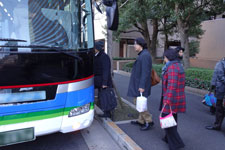 On Day 3, factory tour for generic drugs was conducted. On the way to the factory, the participants had a chance to take in beautiful Tokyo scenery from the window of the bus.
The tour was started with warm welcome from people in the factory. At beginning, the presentation was made by the representative from the Japan Generic Medicines Association (JGA) on market and promotion of generic medicines in Japan.
Following the presentation, the history and facilities of the factory was introduced by the manager of the factory.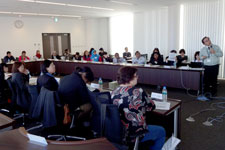 In the afternoon, the participants were divided into three groups and toured the quality area, clean rooms for preprocessing, tabletting, packaging area and etc. All area are tightly controlled in the latest system. The participants listened earnestly to explanations by the factory staffs and many questions were asked regarding the advanced full automation system in the factory.
The tour provided a good opportunity to understand the flow of manufacturing generic drugs.
Comments from participants

The 4th seminar of PMDA is devoted of the actual problems of generic preparation quality. All participants of the seminar have a great opportunity to discuss common problems of the registration of generics and their bioequivalence. Special thanks to organizers for our beautiful trip of the generic drugs' plant. I have never seen such a high-level automation of technological processes neither in Russia nor in Europe. I hope that this first visit will promote and strengthen interaction between Russian drug regulatory agency, Roszdravnadzor, not only in the field of medicine, but also in medical devices. Look forward to seeing you in Moscow!
Ms. Alla Trapkova, Federal Service on Surveillance in Healthcare Russian Federation (Roszdravnadzor)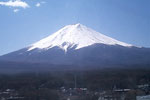 Mt. Fuji, Shizuoka