Here begins the text.
4th PMDA Training Seminar(DAY 1)
Topic One: The 4th PMDA Training Seminar starts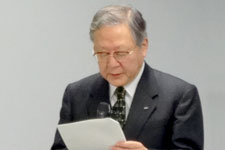 The 4th PMDA Training Seminar has just started today with the opening remarks from Dr. Kondo, Chief Executive of PMDA as follows: "In these years, medicines and medical devices are made remarkable advance and needs are growing for prompt and universal provision of more effective and safe products to our society on a global basis. In order to meet the demand, regulatory agencies have to build stronger international collaborative system and become more globalized. I hope this training seminar will be a big step toward further international collaboration with all participants."
Following Dr. Kondo's opening remarks, Dr. Nobumasa Nakashima, Director of the Office of International Programs, expressed his welcome for all participants and his expectation that this seminar will provide fruitful opportunities and give quality time to all participants.
Topic Two: Today's lectures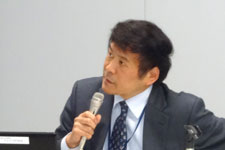 The lectures were delivered on Overview of PMDA, Japanese Drug Regulation, GCP, and GMP, as the basic information on Japanese regulatory system. All the participants listened attentively to what the lecturers said.
Group work regarding bioequivalence will also start from tomorrow.
Topic Three: Get together party holds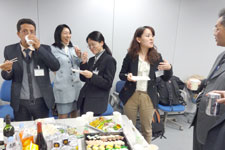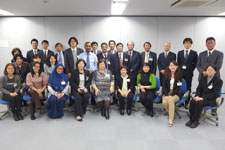 The get together party was held in the evening. All the participants and many PMDA staff members were gathered and had quality time. It was a good occasion to expand cultural relations through communication in friendly atmosphere.
Comments from participants:

After a warm welcome and opening note by the Chief Executive of PMDA, Dr. Tatsuya Kondo, a number of well delivered presentations covering the scientific and legal frame work for PMDA's role as a stringent regulatory authority and forerunner of regulatory science as well as review and approval process for new drugs, generics, OTCs, quasi-drug and cosmetics were provided. All our questions were adequately addressed. I believe such workshops have important role in explaining to fellow regulators how a stringent functional regulatory system operates and in establishing trust for collaborative work in an ever growing and resource demanding activities such as regulations.
Mr. Wondiyfraw Worku, World Health Organization (WHO)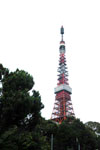 Tokyo tower, Tokyo